In 2023, Pakistani ready-to-wear dresses are set to take the fashion world by storm with their stylish and trendy designs. From traditional styles to modern cuts, there is a wide range of dresses for Pakistani ladies. Moreover, Bold colors, flowy silhouettes, and luxurious fabrics are some of the prominent features of these designs. Whether you are attending a wedding or a formal event, these dresses are perfect for making a statement and standing out from the crowd. 
Furthermore, Pakistan's fashion industry has significantly impacted the world stage with its unique blend of styles. Daud Abbas is one of the leading brands redefining the fashion industry. The brand is known for its unique blend of traditional Pakistani designs with contemporary styles, making them the perfect choice for women looking for something unique and stylish. Let's take a closer look at the latest trends in ready-to-wear dresses. This article will focus on four key areas: colors, luxe fabric, cuts, and minimalist Designs.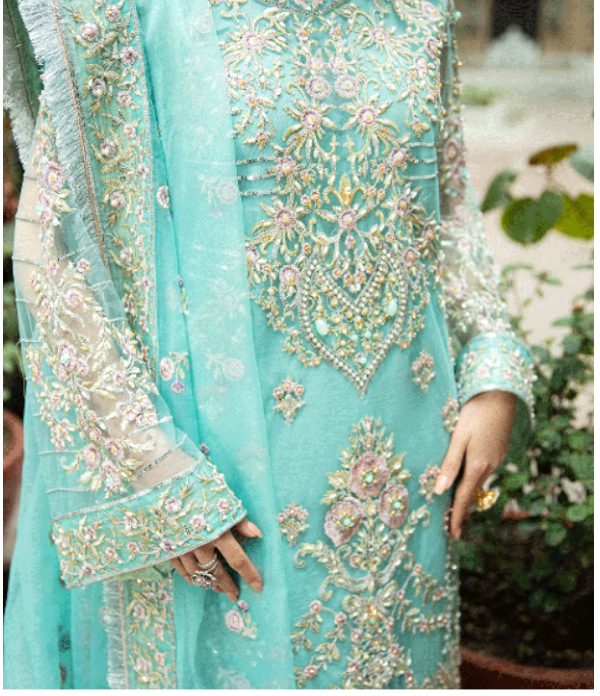 Trending Bold Colored ready to wear 
One of the biggest trends for Ready made dresses in 2023 is using bold, vibrant colors. Different brands are embracing a wide range of colors that reflect the diversity of fashion. Different sophisticated colors create unique designs, from bold and bright hues like fuchsia, emerald, and tangerine to more subdued shades like ivory, blush, and mint. While these Pre-stitched dresses are designed to be comfortable, the use of vibrant colors adds a touch of glamor to any occasion. One of the standout color combinations is black and gold, creating a striking contrast perfect for formal occasions.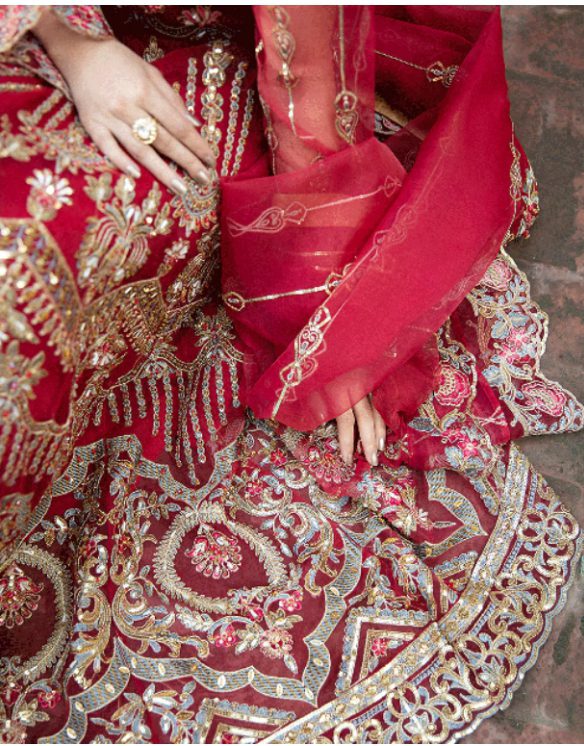 High use of Luxe Fabrics in 2023
In 2023, designers use high-quality and luxurious fabrics to create a stunning variety of stitched dresses. These branded dresses are made from high-quality materials, ensuring that they look good and last long. From silk and chiffon to velvet and organza, these fabrics are perfect for creating elegant and sophisticated looks. The prices are also very reasonable, making it accessible to a wide range of customers. Whether you're looking for something casual for everyday wear or something more formal for a special occasion, these comfortable and elegant ready to wear has got you covered. For example, a simple silk kurti can instantly make an outfit look more refined and polished.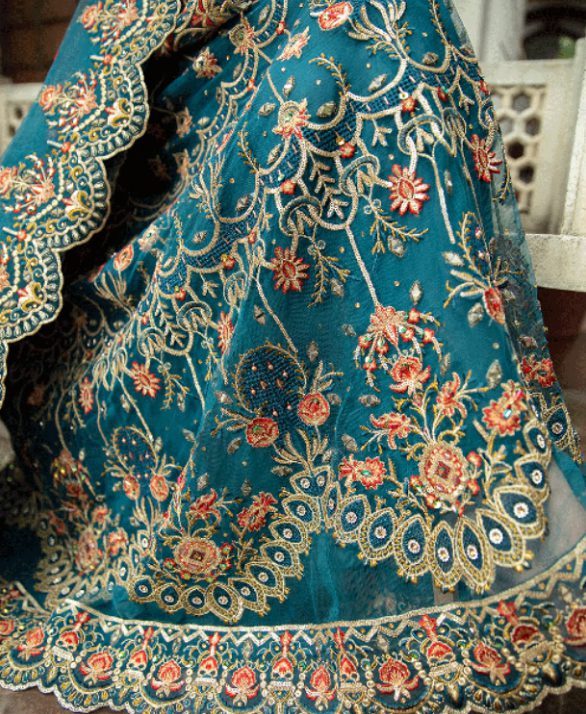 Stylish Modern Cuts
In 2023, designers also experimented with modern and contemporary cuts and styles. From asymmetrical and high-low hemlines to off-shoulder designs and cutouts, these dresses will surely add elegance and modernity to any occasion. So if you have to attend a wedding or looking for elegant party wear but running out of time, you may consider frocks and Anarkali ready-to-wear dresses with modern cuts.
High Demand for Minimalist Designs
Furthermore, Minimalist designs are also set to be popular in 2023. These designs are simple, elegant, and perfect for women who prefer a more understated look. The biggest advantage of these outfits is that they are versatile enough to be worn on various occasions. With more women working outside the home and leading busy lives, there is a growing need for comfortable and versatile clothing that can be worn at work and social events. Ready-to-wear minimalist designs offer a convenient and stylish solution to this need. As the fashion industry evolves, minimalist designs will likely continue popular in Pakistan and worldwide.
Final Words
In conclusion, Pakistani ready-to-wear dresses have gained immense popularity in recent years. With its unique blend of traditional designs and contemporary styles, these dresses are stylish, elegant, and trendy, making them the perfect choice for fashion-savvy women looking to make a statement. As the fashion industry evolves, we will likely see more innovative and creative uses of luxe fabrics in ready-to-wear clothing. Whether you are looking for a bold and vibrant statement piece or a more understated and sophisticated option, Daud Abbas has you covered.