Cyclists are well aware of the problems they could face during their ride if their phone dies and there is no power outlet nearby. Also, keeping a phone in a safe place while riding could be a real challenge. In these helpless situations, one can often feel overwhelmed. Considering these instances, an innovative company has developed a perfect combo of IPHONE CHARGE CASE AND BIKE MOUNT BUNDLE for avid cyclists and riders.
StrideCharge was founded by a team of creative yet talented people who have introduced a fantastic product in the market. In an interview with one of the founders of StrideCharge, he says, "We know exactly how stressful it is to have your phone die if you're cycling alone and you're unable to use your tracking software, or check the trail map, let alone tune in to your favorite song. This is the foundation of our company because we have experienced all of these challenges firsthand."
To fix their problems as well as the world's, the team of StrideCharge has come up with a tough iPhone case with not only built-in shock absorption but also lets riders continue using their phones while simultaneously charging them via the new Wireless technology. Since its launch in the market, the possibilities of wireless charging have been enhanced for cyclists and bikers. So far, StrideCharge has come up with charge cases for numerous iPhone models.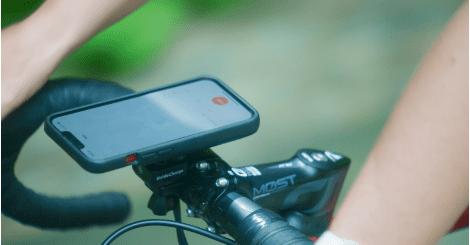 It goes without saying that no one wants a charging case; that is, how shall I put this: not presentable enough. To make its design attractive to the users, the StrideCharge Charging Case was put under countless work hours in the StrideCharge design room. The team was experienced enough in developing and perfecting the product as sophisticated, fashionable, up-to-date, and stylish. If you do not want to put it on your handlebars, you can carry it conveniently in your pocket or purse. This fact adds to the versatility and functionality of the product.
The StrideCharge case doesn't come as a standalone product; you also get a bike mount whose purpose is to hold the case in place. Even if you are riding on a bumpy road, your phone will be safe from all the jerks and shocks.
The product manufacturers said, "We did not compromise on the quality of the StrideCharge case. All of its components are made of the highest quality materials, and we have also put them through a lot of tests to ensure durability and strength. It wouldn't be wrong to say that we have left no stone unturned in perfecting this useful StrideCharge iPhone case, and we are absolutely proud of it."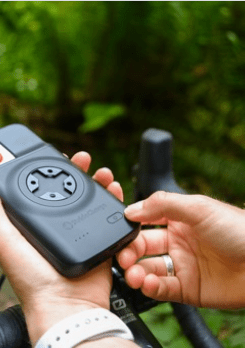 If you look deep into the materials, you will see the use of ABS and TPU in the making of the product. These materials are known for their excellent resistance and shock absorption capacities. The Stride Charge Case can wirelessly charge a dead iPhone to 100% power, which is a great deal.
So far, the users of the StrideCharge case are happy. In one of the reviews, a customer wrote, "As much as I enjoy cycling, I always had a fear of my phone dying on my way, so I started taking shorter routes. But with the StrideCharge iPhone case and bike mount, I can not only charge my phone but also protect it. I can use navigation software while cycling, and it has made my life so much better!" 
The installation of the StrideCharge Bike Mount requires no tools and can be easily adjusted to at least 25-40mm in diameter, which fits most handlebars. The no-slip technology of the StrideCharge Bike Mount is definitely going to give you a hassle-free experience. You can get the components of the StrideCharge iPhone case separately, or you can get a bundle that would include the case and the bike mount.
We all know that a product's success is determined by its ratings. To date, we can hear people talking extensively about the StrideCharge case and its efficiency. A user named Tim said, "I've never been this happier with any of my purchases, but the StrideCharge iPhone case has changed my life. It charges my phone in minutes, that too wirelessly. I never got my hands on such a beneficial product which is durable and long-lasting."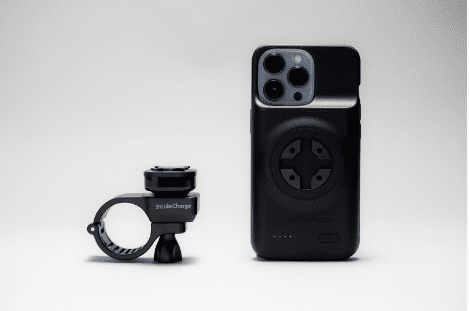 The main objective of the StrideCharge company was to create a stylish yet practical and simple-to-operate product. This can be proven by the statement of one of the users Max who said, "Using StrideCharge iPhone case is extremely easier to put to use. The StrideCharge Bike Mount can be assembled onto your handlebars without the need for any additional tools or equipment. You can do it all alone without needing to go to a mechanic. It is simple to mantle and dismantle from the mount once the phone is locked into place."
It is literally made by the cyclists for the cyclists, starting from beginners up to the professionals. Undoubtedly, StrideCharge has successfully revolutionized not just the technological sphere, but also the sports industry as a whole.
The StrideCharge iPhone case and bike mount can also be used for various activities, not just cycling like road trips, camping, hiking, boating, or skiing. In fact, you can take it with you at every outdoor activity.
At every step of your journey, you will be completely free of the worry of your phone or power bank dying because of low charge. In the end, we would like to say that the StrideCharge iPhone case and bike mount will keep you safe and connected with the world at all times! 
Connect with StrideCharge at their social handles to know more about their innovative product:
Instagram: @StrideCharge
Facebook: @StrideCharge
Website: StrideCharge