HR operations are becoming a vital part of every modern business in the 21st century. The global economy is undergoing a rapid digital transformation that has been accelerated following the COVID outbreak. Businesses of all sizes are increasingly focused on enhancing their HR operations with the best HRIS solutions that are designed specifically for high-growth startups.
Let's examine a few of the leading HR solutions in the market. Although this not a complete list of available software suites for HR-related services, it does provide guidance on how to set up a successful business that's powered by the latest HRIS solutions.
#1 – Hibob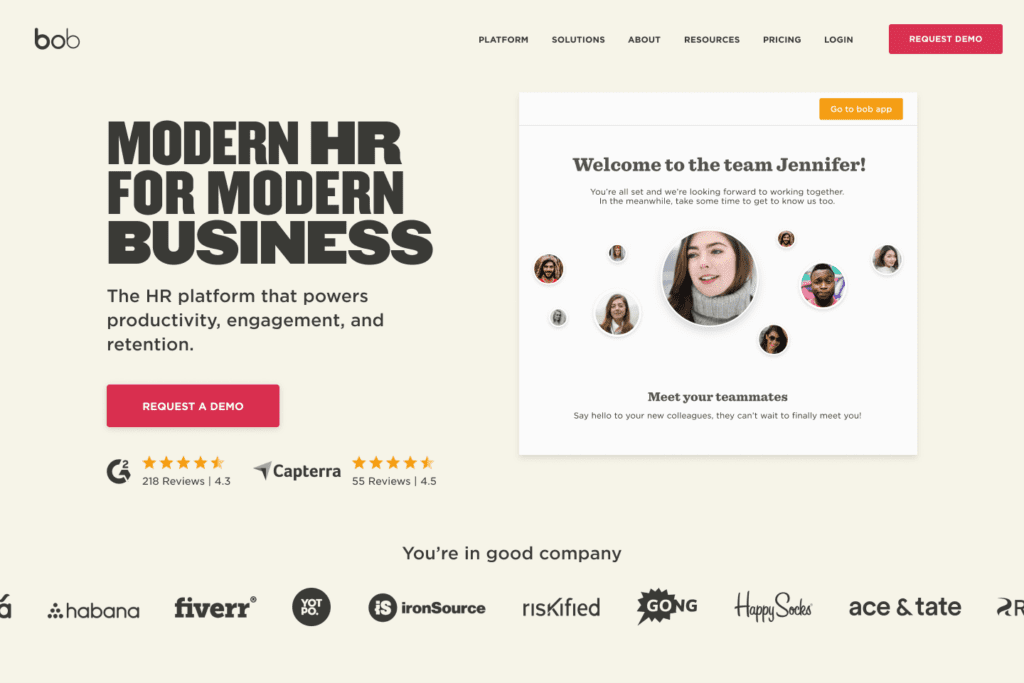 HiBob is focused on streamlining how business organizations operate in the fast-evolving digital economy with its intuitive human resources platform, "Bob". HiBob claims it's leading the way for the future workplace, by providing robust, agile tech that wraps all the intricacies of HR processes into a user-friendly tool that touches every worker across the company.
Since 2015, HiBob has been offering trusted and empowering services for "Bobbers" who are based in various jurisdictions across the globe. The team has solutions for employees who have brought their authentic selves to work. HiBob remains committed to developing their innovative HR systems that will enhance the work experience for HR professionals, management teams, and employees.
Described as being agile and adaptable, HiBob innovates via continuous learning loops to support key cultural shifts for firms with diverse and distributed workforces. Businesses using Bob can enhance routine hiring processes, keep the best talent, and improve worker engagement.
#2 – Gusto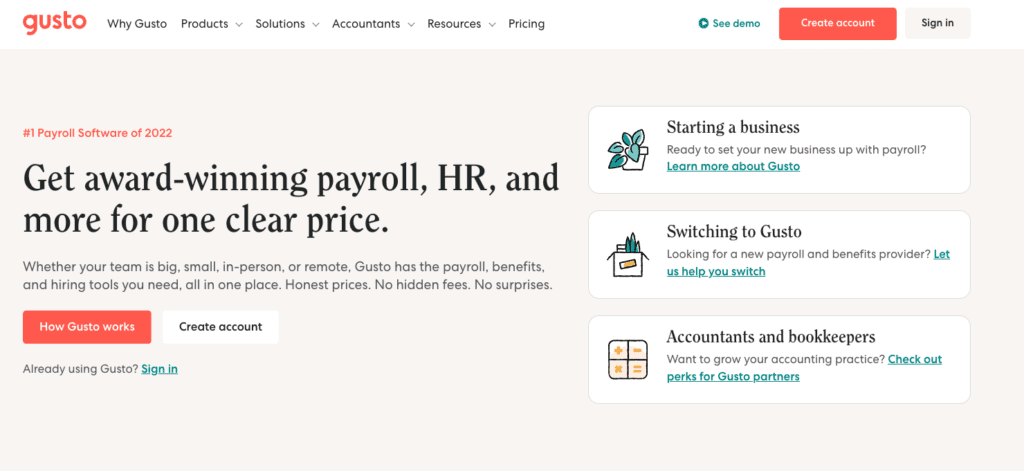 Gusto explains that their clients come from all walks of life and their dynamic team is prepared to support a wide range of requirements. Gusto remains committed to hiring qualified professionals from a diverse variety of backgrounds, not just because it's the appropriate thing to do, but because it makes their business grow in a sustainable manner.
Gusto aims to serve as a modern, online people platform that helps SMBs take care of their professional teams. In addition to full-service payroll, Gusto provides health insurance, 401(k)s, expert HR, as well as team management tools. At present, Gusto maintains business offices in Denver, San Francisco, and New York and serves over 200,000 businesses.
Initially introduced back in 2012 as ZenPayroll, Gusto serves businesses nationwide. Each year they claim to handle billions of dollars in payroll and offer employee benefits—such as health insurance and 401(k) accounts—while helping firms with supporting modern workplaces.
#3 – BambooHR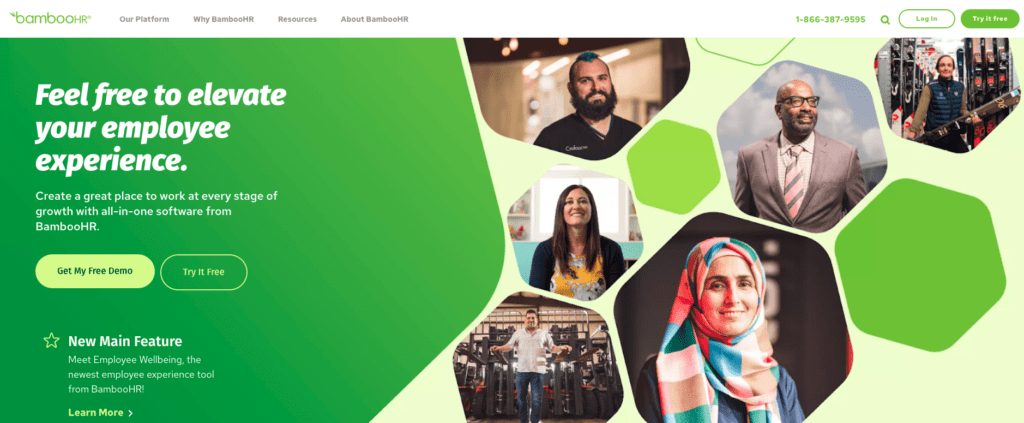 Serving around 26,000 clients and 2,500,000 workers, BambooHR is one of the leading software providers that's supporting the ongoing evolution of HR in SMEs across the globe.
BambooHR's Cloud-powered system is a user-friendly, sustainable way for expanding business operations and it helps with managing vital employee information in an intuitive Human Resources Information System (HRIS).
The company's software suite is designed to set HR teams free to do their best work and be more strategic, which helps companies do the same in an efficient manner. BambooHR's customers reportedly include key players such as SoundCloud, Foursquare, Freshbooks, Stance, Reddit, and others in over 100 different jurisdictions and 8 languages.
#4 – Zenefits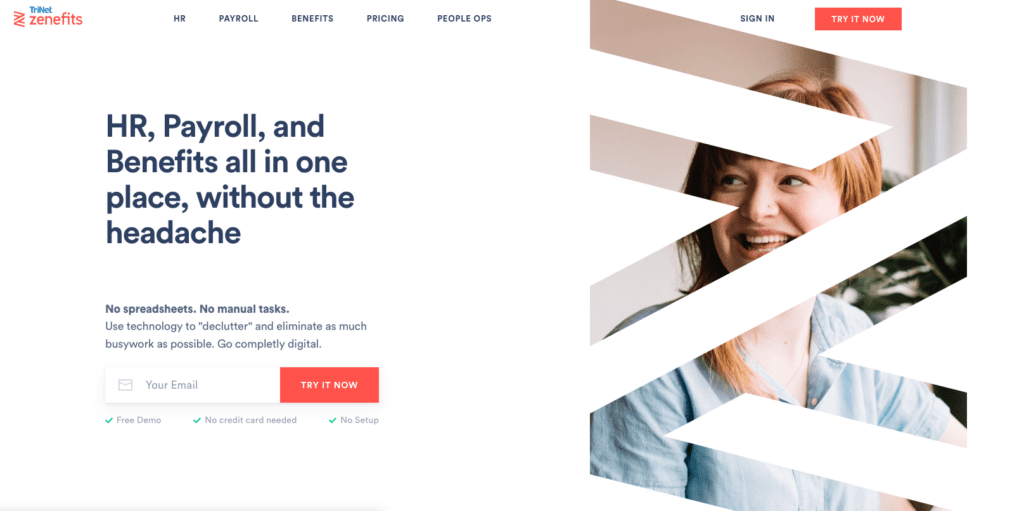 The Zenefits People Platform aims to bring everything HR into a single intuitive app. The firm's platform is designed to be comprehensive without being too complicated or technical. It has been developed to put benefits, payroll and HR access in the pockets and at the fingertips of modern workers.
The Zenefits People Platform is where human resource-related tasks are done in a highly efficient manner. As explained by the firm, the entrepreneurs and employees in SMBs power the US economy. The dedication, perseverance and goals of these workers represent the backbone of the American economy.
However, these businesses continue to face challenges that are disproportionate to their relative size and available resources. And tech providers primarily focus on the requirements of large companies, creating services that are out of reach for smaller businesses. ng the playing field for the other 99.7% — the underserved SMBs that support our economy. They provide innovative HR and payroll software and services purpose-built for these smaller firms.
#5 – Rippling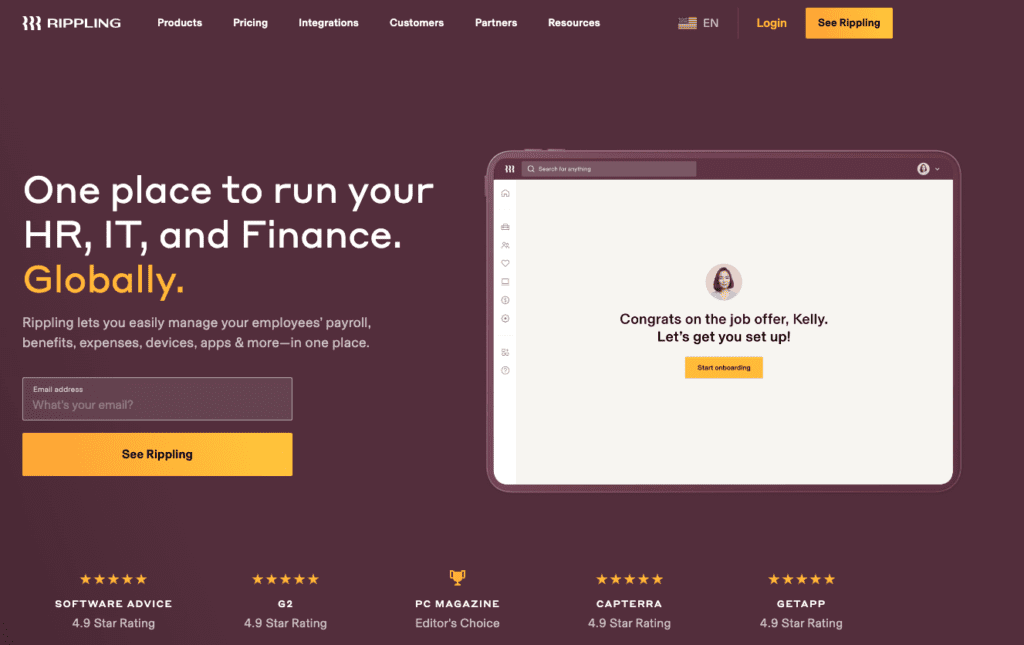 Rippling claims it is the first way for companies to manage all of their HR, IT, and Finance — payroll, benefits, expenses, corporate cards, computers, apps, and more — in a single comprehensive workforce platform.
By connecting workforce systems to a single source of truth for worker data, companies may effectively automate manual tasks they typically need to do to make key employee changes. Take onboarding, for instance. With Rippling, users may simply click a button and set up workers' payroll, health insurance packages, corporate cards, work computers, as well as third-party apps — such as Slack, Zoom, and Office 365 — all within a few minutes.
Headquartered in San Francisco, Rippling has acquired around $700 million in funding from major investors such as Kleiner Perkins, Founders Fund, Sequoia, and Bedrock.
#6 – Paycor
Paycor is a human capital management (HCM) platform that streamlines the key aspects of people management, from hiring, onboarding and payroll to career development and employee retention. However, what really sets them apart is their focus on industry leaders.
For over 30 years, the team has been listening to and teaming up with ecosystem leaders, so that they know what they require: an all-in-one HR platform, quick integration with widely-used third-party apps, insightful analytics, talent development tools as well as configurable tech that supports specific industry requirements. That's why over 29,000 clients claim they trust Paycor to help them create solutions to common problems and achieve goals.
Concluding Remarks
As the world economy continues its trend towards rapid globalization, companies are increasingly looking for frictionless software-as-a-service (SaaS) solutions to support a wide range of processes including HR operations. Startups and high-growth businesses should consider exploring the best HRIS solutions in the market, so that they can integrate these platforms into their business operations.
It's becoming critical for companies to manage HR operations efficiently so they can remain competitive. That's why it's worth the time and effort required to select a suitable HRIS solution for your business.