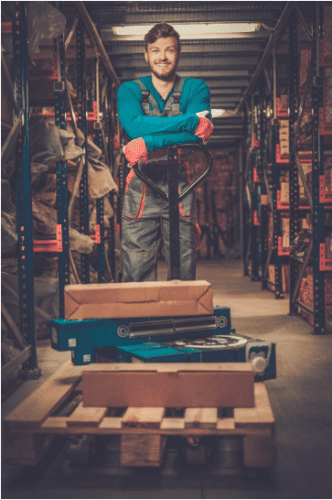 Ask any professional working in supply chain management and they will tell you that the process of taking a product to market has many moving parts. Having a quality management system plays a significant role in streamlining processes, procedures and responsibilities for achieving objectives. A QMS streamlines and connects every phase in the process into a single compliance platform, closing the communication loop and getting products to market faster!
Test managers are the "go to" people on the team for important yes or no questions including, "Are we ready to ship our product?" Test managers need have the hard data and records right in front of them in order to call the situation. A QMS plays a vital role in the decision making process, as it streamlines information from different departments and individuals throughout all stages of the supply chain.
Streamlining Decision Making
Quite simply, a QMS is what helps for faster, more efficient decision making within your organization or company. What is the outcome of implementing a QMS? The benefits including improved processes with fewer bugs, the platform reduces waste, lowers costs, and improves the quality of the product. Consumers directly benefit when companies organize their supply chain data with a QMS.
Cohesive Workforce
Another benefit of implementing a QMS across your organization is a more engaged and involved staff. Since the QMS pulls together data from various departments, there is more transparency among staff about what other teams within the organizations are working on and they can quickly spot problems. Being able to close the loop and make big-picture solutions faster will result in a morale boost among your entire organization, makes for more engaged and effective teams working together throughout the world. With every component speaking freely to each other, organizations see a more unified and structured staff and greater buy-in from employees as well. With a QMS, miscommunications are minimized and productivity throughout the organization is strengthened.
Simple Tracking
A QMS allows you to manage and track critical compliance processes. For example, on one single platform you can view and track audit management, complaints handling, incidents and accidents reporting, customer feedback, deviation, and even employee management among other vital internal processes. Real-time visibility helps you find the information quickly, which when gets your product to market more quickly. The platform allows you to generate reports quickly in order to determine weak spots in the supply chain and act immediately to smooth out the kinks.
If your goal is to increase sales, generate higher revenue, onboard new employees more quickly, and identify problems faster, you need access to reliable data from all areas of your organization. With a QMS, you will be able to quickly see the data and know if you are on track to meeting your intended goals. Without an assessment tool, the health of your company's production management is anyone's guess.
Growing organizations throughout the world rely on a QMS to streamline the activity within their organization, to loop in all staff on the "big picture" goals, and identify problems to resolve quickly. Larger organizations with offices throughout the world especially rely on a QMS to keep their staff throughout the world collaborating day in, day out to ultimately get high quality products to consumers more quickly.
The Author Nate Marks is a Digital Strategist who writes to inform the public specifically on tech topics.