Hong Kong company formation is incorporating a business in Hong Kong. This process involves registering the business with the Companies Registry, setting up a unique company name, and obtaining all required legal licenses. It also requires setting up an appropriate corporate structure, filing all necessary documents, and opening a local bank account.
Definition of Hong Kong Company Formation
The term "Hong Kong company formation" refers to the process of forming an entity in Hong Kong for purposes such as conducting business activities within or outside of the country. The legal form chosen will depend on various factors including the type of company formation services in hong kong, ownership structure, capital requirements, and taxation laws among others. The most common forms are private limited companies (PLCs), public limited companies (PLCs), and sole proprietorships. 
Once these aspects have been taken into consideration, the next step is registration with the Companies Registry which entails submitting various forms along with relevant documents related to shareholders/directors' identity & background checks as well as financial information about its proposed operations/activities, etc., Following this procedure will result in successful incorporation which then grants its owners rights & privileges like limited liability protection, etc.,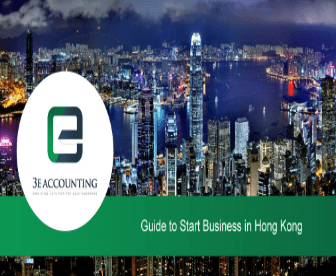 Advantages of Setting up a Business in Hong Kong     
Setting up a business in Hong Kong has become an attractive option for entrepreneurs due to the many advantages it offers. The strategic location, low tax rates, and flexible taxation system, as well as simple regulatory requirements and fast registration process, are just some of the benefits that make Hong Kong a great place to do business.
One of the significant advantages of setting up a business in Hong Kong is its strategic location. Located at the heart of Asia, it is within easy reach of both China and other Southeast Asian countries. This makes it an ideal base for businesses looking to expand into new markets or take advantage of growing opportunities in these regions. Additionally, its proximity to mainland China also allows for easy access to important resources such as labour and materials at competitive prices.
Another major advantage is its low tax rates and flexible taxation system. Companies based in Hong Kong benefit from one of the lowest corporate income tax rates among developed economies at 16.5%. Moreover, there are several tax incentives available that can further reduce effective taxes on profits earned from certain activities conducted in or out of Hong Kong such as research & development activities or royalties from intellectual property rights licensing arrangements outside Hong Kong. 
Steps for Forming a Company in Hong Kong     
Forming a company in Hong Kong can be an effective way to expand your business abroad or open up a new market. It is important, however, to understand the necessary steps for setting up a legal entity in the territory. This article will outline the key steps for forming a company in Hong Kong.
Step 1: Choose the Type of Business Entity to Register 
The first step when setting up a business in Hong Kong is choosing the appropriate type of business entity to register. The most common types are private companies limited by shares (also known as "limited liability companies") and sole proprietorships. Depending on your specific needs, other entities such as partnerships may be suitable as well. 
Step 2: Prepare Necessary Documents for Registration 
Once you have chosen the type of company you wish to register, it's time to prepare all necessary documents before submitting them for registration at the Companies Registry (CR). These documents should include a memorandum and articles of association, details about directors/shareholders/company secretary, and registered address along with any other information required by CR depending on your type of business entity. It is important that these documents are accurate and prepared correctly according to local regulations before being submitted for registration at CR. 
Conclusion
In conclusion, Hong Kong company formation is an attractive option for businesses looking to establish a presence in the region. The city offers many advantages, including its low tax rates, strategic location, and favorable trade agreements. Additionally, Hong Kong is home to a highly educated and English-speaking population that can provide valuable insight into the local market. With its pro-business environment and excellent infrastructure, it's no wonder why so many companies choose Hong Kong as their base of operations.