Are you a Glance user? Are you sure that you are aware of every feature it has to offer? Have you used Glance to its fullest potential? Not sure? It's okay for you to lack some knowledge about a tonne of features that Glance offers. But, aren't you interested in why Glance is the choice of 270 million active users? What's so intriguing about this India-based technology?  If you are even the least bit interested, keep reading this article!
In this article, we will cover every important feature Glance offers in your Realme smart lock screen. Once you read this article, you'll never doubt Glance and its functions too! Why? Because we have covered questions like- how to enable Glance on realme and how to disable Glance on Realme. Any more questions you have, you'll definitely find the answers below!
Glance: Your Smart Lock Screen
Glance is a technological advancement that over the years has turned out to be a great success among Android smartphone users. But, why? Because it's a one-stop solution to many of your problems! Right from your need to be entertained to that instinct to buy yourself something. It's a unique and time-saving approach with everything right on your Glance smart lock screen!
Glance during the years
Glance wasn't brought to this fame, overnight. Instead, there are years of hard work and achievements. Some of these achievements during the years are mentioned below:
(2019) Glance acquired the mark of 26 million + active users daily. This number exceeded the Tik Tok's DAU, at the time.
(2020) Glance saw a tremendous rise in Daily active users to 115 million + users.
(2021) Glance lock screen wallpaper consistently acquired more than 150 million daily active users. It turned into 173 million DUAs by 2021 (Q4).
(2022) By Q3, Glance had more than 195 million active users to itself.
(2023) Glance smart lock screen already has 270 million active users, daily.
This shows the consistency of Glance's growth as a smart lock screen in smartphones. Therefore, you can rest assured, Glance on Realme has the best user experience! So, why wait? Try out its cool features now!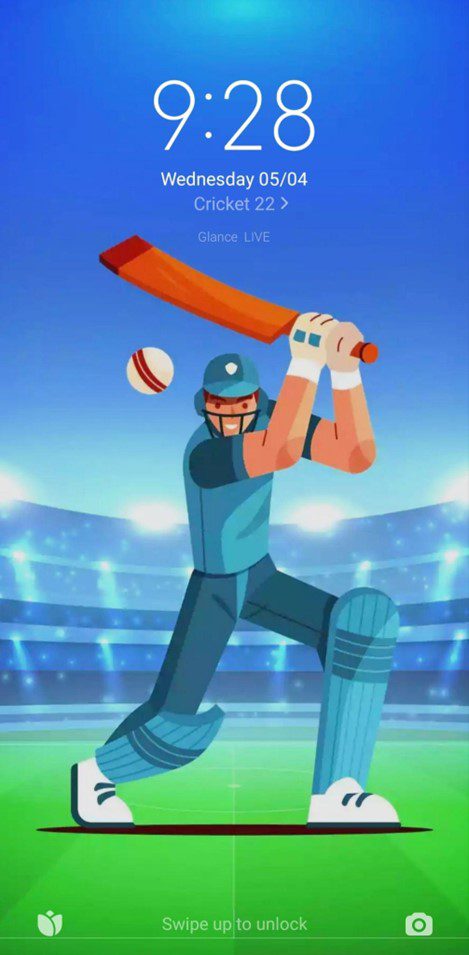 What does Glance on Realme offer?
By now, the Glance lock screen and its various features are no deja vu to you. Right? It means you are aware of what Glance brings to you. But, are you sure, you know everything? Even if you don't, with this section, you'll know more than you did before! Below we briefly discuss all the important features of Glance in Realme, MI, Redmi, and Samsung smartphones. There's everything- games on Glance, images on Glance, live-streaming on Glance, etc. So, read and remember, if you missed something!
Intriguing Images with knowledge
Do you remember those boring, same-looking wallpapers on your lock screen? Now you don't have to worry about them! Because, Glance smart lock screen brings you scenic, HD images of nature and its serenity. They keep changing. So, no boring wallpapers anymore! With these picturesque images, there are snippets of information related to them. Once you click on them, you can get more information on those images. Do try it out, if you are curious-cat!

Enjoy short videos on your lock screen
Everyone today is especially intrigued by short videos. They are quick, to the point, and thus entertaining! And who understands the value of time better than Glance? Not many! This is why Glance also brings you your favorite short videos. Now, you don't have to waste any time unlocking your phone, just to enjoy your time! Just use your Glance lock screen to watch short videos. They are optimized to your interests!
Games enough to fulfill your appetite
Are games your go-to entertainment source? And you are worried that so many games will take up your phone's storage? Then, Glance has the perfect solution for you! At the convenience of your lock screen in Redmi, MI, Samsung, etc., Glance brings you 500+ games. The best part about them is, they are yours to play, with no hassle of downloading them! If you are worried about limited games available, don't be! There's plenty for you to go around, in the 19 different categories. So, just focus on being content with your favorite genre of games.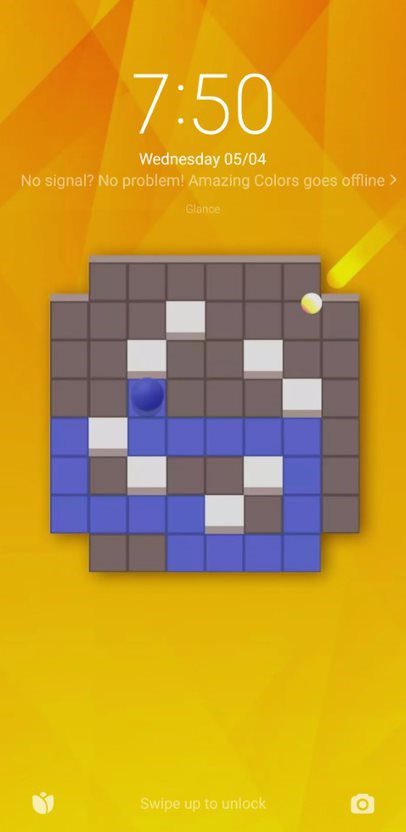 Get updated with Glance on Realme
Are you a curious person by nature? Do you spend a lot of your time searching the internet for updates? Would you like to reduce this time? Then try Glance Lock Screen to get updates personalized for you! All you have to do is, enable Glance on your Realme smartphone! And you'll have access to updates on news, fashion trends, sports and much more!

Live stream and engage
Are you a fan of live streams and games?! Then you are in luck! Glance brings to you Nostra, an online streaming platform for gamers, like you! And don't worry, if you are only into watching and enjoying the live streams. Glance got you covered too! Watch your favorite gamers, celebrities, and influencers on Glance Live. And you are not alone, almost 10 million viewers daily watch live streams on Glance.
If you think that's all, you are mistaken! There's more to live streams, only for your entertainment. From your smartphone lock screen, you can now interact with the streamers! Curious as to how? By being a participant in live chats, quizzes, and live polls conducted on the Live. Sounds fun? Fun is what you get with Glance smart lock screen on MI, Realme, Redmi, Samsung, etc.
How to enable/disable Glance on Realme?
Did you get clarity over all the features Glance has to offer? Hopefully, you did! There's everything, starting from wallpaper to games and live-streaming! Choose your favorite and keep the entertainment going! Now, for the part where you learn to access Glance! To learn about how to enable Glance on Realme and how to disable Glance on Realme by following steps:
Enable Glance
Settings –> Lock screen –> Glance for Mi –> Turn ON
Disable Glance
Settings –> Lock screen –> Glance for Mi –> Turn OFF