A Web3 startup for investing in NFTs and crypto called nealthy has recently announced that it raised over $1M during pre-seed funding. The project's co-founders say it offers index tokens that can help investors enter Web3 markets quickly and efficiently. Index tokens, they point out,  replicate the structure of traditional ETFs, onchain, but also retain real underlying value – as they are pegged nearly 1:1 with "vaulted blue-chip NFTs." We sat down with nealthy's co-founders Ludwig Schrödl and Tim Pascual to learn more about the project and its mission.
Hello Ludwig and Tim! Welcome to our chat. Can you please tell our readers about nealthy. What are you trying to achieve with the project launch?
Thank you for having us! Our startup – nealthy – is a Web3 company that offers diversified index products for crypto, DeFi, and digital assets, in short. Our mission is to democratize Web3 markets, meaning that nealthy can make the investment process as easy and painless as possible – for investors. By creating index products with no entry barriers and by providing high diversification, essentially maximizing access to these markets, nealthy is really encouraging everyone to participate! 
Index products, especially in volatile or young markets, are very efficient, if responsibly maintained. A responsible index product has manageable costs, low track error, and the right assets inside of the index… Because most people (including us!) underperform the market when picking stocks or crypto assets, index funds are appealing, since they yield high returns with comparatively low risk.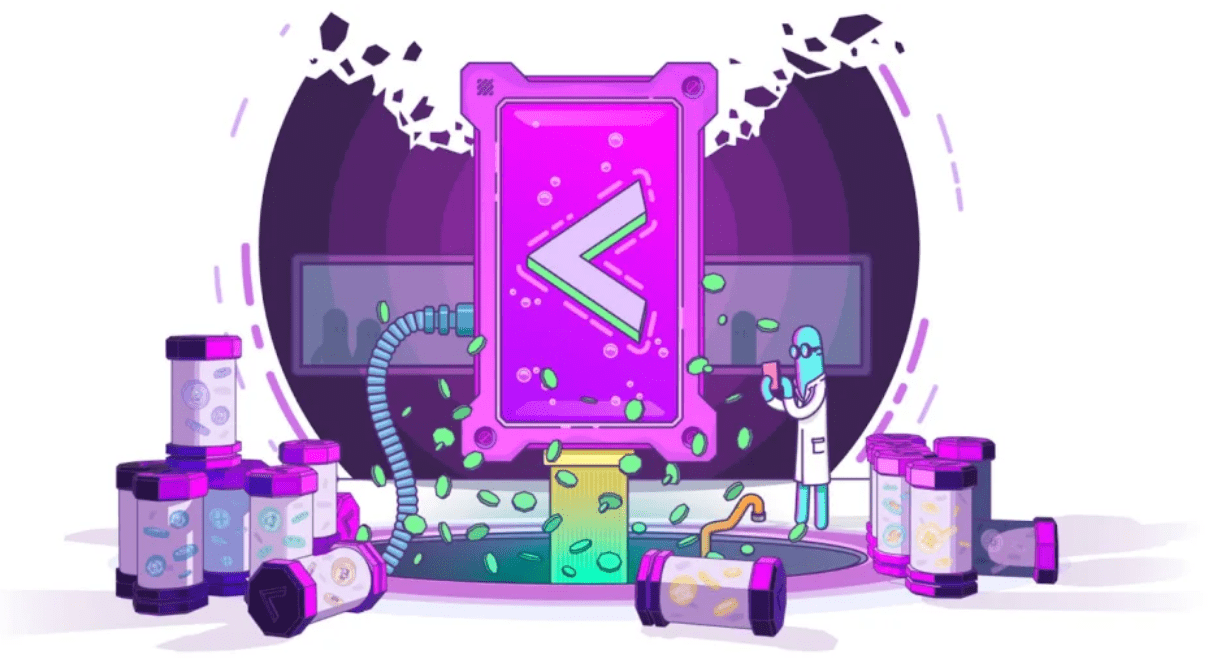 You recently announced raising $1.3M during your pre-seed round. Can you talk about the VC firms or individual investors that are involved in the project? 
The pre-seed experience was special not only because nealthy raised $1.3M, but especially because we raised that amount in November, when investor sentiment was bad due to the recent liquidation of FTX and other issues. So our positive reception speaks to the strength and robustness of our strategy! And we are very happy and proud of that.
Our investors belong to a group called DonGeraldo, which specializes in early-stage crypto startups. Because they are so immersed in this market, our investors are well aware of how volatile the market for digital assets can be, and they believe that our model can meet the needs of retail investors, those who want to participate but won't invest in individual projects.  
You mentioned in your recent press release that nealthy offers index tokens to replace traditional ETFs. Can you talk about that in detail?
We're tackling crypto markets first, but we do believe on-chain index technology could provide a way to create index tokens for an S&P 500, the Dow Jones, or the DAX. Ultimately, index tokens represent an evolution of the classic ETF and of classic Web2 projects. The costs are more manageable, the on-chain data is more transparent, and you can really see what is inside the index. All this lets investors rebalance faster and more easily.  So for now it's crypto, but the potential stretches far beyond that. 
What do you envision the future of NFTs will be like? Will NFTs evolve?
We believe the technology involved in NFTs will be widely adopted in the future. Right now people associate NFTs with profile pictures and things like that, but NFTs hold the potential to change our entire conception of the Internet and of digital ownership. 
That technology can be used in a vast variety of services—anything that involves concepts of ownership. Take our $NFTS token. $NFTS always holds the market's ten most valuable NFT collections, providing a dynamic quality maintained by the market itself. That technology provides an opportunity that didn't exist before (or was at least much less accessible). 
That example relates to finance and crypto markets, but the greater lesson is that so long as the technology continues to evolve, people will find uses for it. 
Where does nealthy operate? Is it a global project?
Our company is based in Dubai, where we manage our technology, and in Anguilla, from which we will launch our tokens. We chose these countries to meet three criteria: to be transparent for regulators and customers, to be investable for VC or liquidity providers, and also to be attractive for future employees. 
To expand on that, Dubai recently established the world's first independent regulatory authority for digital assets, displaying a leading commitment to providing legal guidance for Web3 organizations and investors. Likewise, we're incorporated in the Metaverse Zone of Anguilla to emit the token in a regulated environment. 
That said, nealthy is of course a global project— we have team members from Western Europe, North Africa… We've attended blockchain and NFT conferences in Barcelona, Paris, and Denver just now, with another one coming up in Dubai, so we are definitely widely engaged on an international level. 
Can you talk about your team? Who is behind nealthy? And what experiences do individual team members bring to the table?
Our startup has three co-founders: myself (CEO), Zied Said (CTO), and Tim Pascual (CMO). 
Zedsi, as we call him, is the most talented blockchain developer I have ever seen. We have known each other for years and would trust him with our Ledger stick. As our CTO, his understanding of Web3 is phenomenal, and he has checked the backend for every project we've ever invested in. Zedsi gives us confidence that we can deliver on our promises. 
We have been friends for over a decade—we've also founded successful startups in the past, including an SAAS company known as INAI Group. Tim is our CMO, so he's in charge of community and investor relations. He will ensure that nealthy has a community like no other company before us. 
And of course we also have talented tech developers, a passionate marketing team, etc.—everything you need for an agile, successful startup!