Summer is here and it's time to enjoy the sun and the beach! But why not use this opportunity to creatively and memorably promote your brand? With our beach gifts you can take your brand on holiday and create lasting memories for your customers.
Imagine lying on a personalised beach towel proudly displaying your company logo and colours. Your customers and potential customers can relax and enjoy themselves while surrounded by your brand. This is invaluable visibility that stands out on crowded beaches.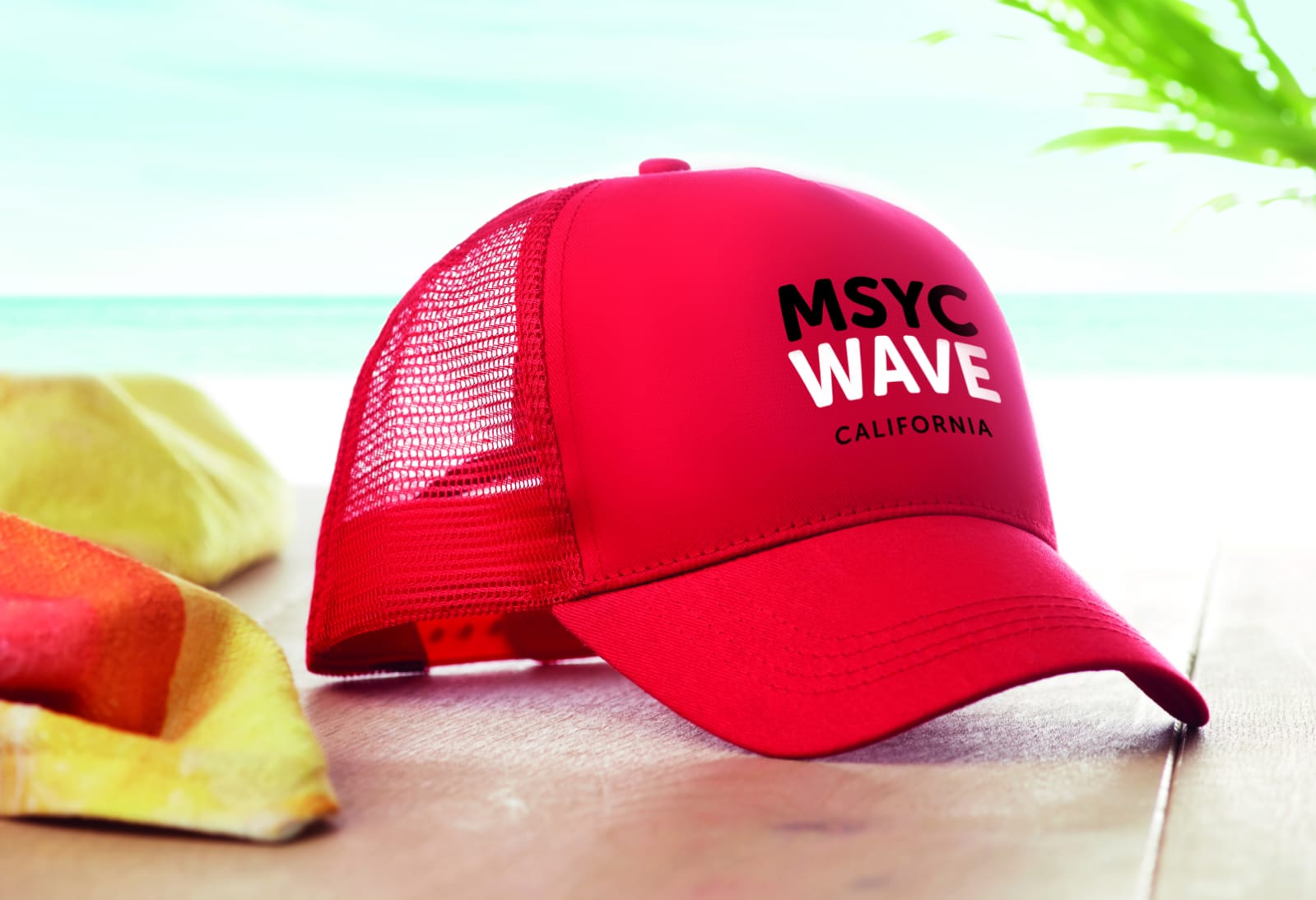 What are seasonal promotional gifts?
Seasonal promotional gifts are promotional products used to promote a brand at a specific time of the year. These products are often linked to specific times of the year or events such as the festive season, summer holidays, sporting events, festivals, etc. They are designed to attract the attention of the target audience during these specific periods and reinforce the company's brand image.
Seasonal promotional items come in many different forms, including calendars, mugs, t-shirts, caps, pens, key rings, bags, beach accessories, beauty products, decorative items, tech gadgets and much more. They are often personalised with the company name, logo or advertising message to increase brand awareness.
These seasonal promotional products are distributed at events, trade fairs, special marketing campaigns or given to customers and employees. They can be used as customer loyalty tools or as incentives to boost sales at strategic times of the year.
In short, seasonal promotional items are promotional items adapted to specific seasons, designed to promote a brand or event while being practically useful or aesthetically appealing to the recipients.
The importance of seasonal promotional products for businesses
Seasonal promotional items play an important role in promoting your brand and boosting sales throughout the year. These items are specially designed to suit a specific season such as summer, winter, Valentine's Day, Halloween, Christmas, etc.
Seasonal promotional items are an opportunity to highlight your company's brand in a seasonally appropriate way. These items are often used or displayed during a specific period, which increases brand awareness with the target audience. Potential customers may associate the brand with pleasant and positive moments, which may encourage their liking for the company. The use of seasonal promotional items allows companies to differentiate themselves from the competition by adding a seasonal touch to their marketing activities. By offering useful or fun seasonal items, businesses can strengthen their relationship with customers, build loyalty and encourage them to make new purchases.
In any case, seasonal promotional products are key to the success of businesses, as they are specifically designed to connect with the right target group and create a long-lasting link with them.
Here's a list of the most popular promotional items for the beach
Some of the most popular promotional beach products include:
Promotional beach towels can be your travelling billboard, advertising your company or brand in an original and unobtrusive way.
Promotional sunglasses that are both fashionable and functional. They provide excellent visibility while protecting the eyes from harmful UV rays.
Personalised flip-flops are a must-have for the beach. They are comfortable to wear and can be easily personalised with a logo or slogan.
Spacious and durable beach bags are very popular. They have plenty of space for towels, sun cream, drinks and other beach essentials. Beach bags can also be personalised with logos or promotional messages.
Promotional beach balls are very popular with both children and adults. You can play with them in the water or simply brighten up your day at the beach.
Beach hats provide extra protection from the sun and are a popular fashion accessory. They can be personalised with logos or promotional messages to increase brand awareness.
The perfect promotional insulated bags for cooling drinks and snacks on sunny days at the beach. They are practical and can be used long after your visit to the beach, ensuring continued brand exposure.
Beach games such as racquets, Frisbee or bowls are always popular on the sand. They offer people a fun activity while promoting your brand.
Promotional beach umbrellas offer protection from the sun and are practical for creating shade on the hot sand. They can be personalised with logos or promotional messages and are widely used in many summer seasons.
Promotional water bottles are always handy for staying hydrated at the beach. Choose durable, leak-proof models to ensure long-lasting use.
These popular promotional beach items can help promote your brand while offering recipients a useful solution during their summer activities.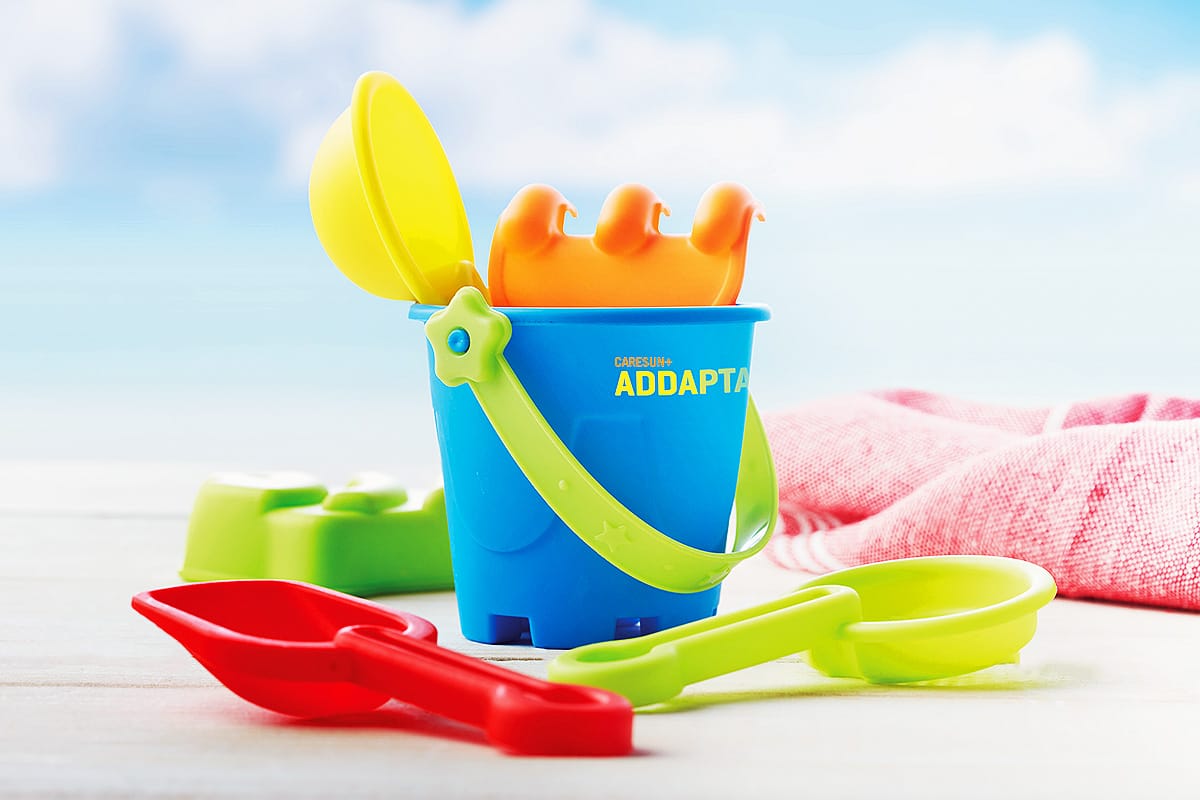 How to use beach promotional items for brand advertising
Here are some tips on how you can use beach gifts effectively to promote your brand:
Choose relevant promotional items
Choose beach items that are related to your brand or business sector. For example, if you are a company dealing in sunscreen products, hats, sunglasses or beach towels are good choices.
Personalise objects
Add your logo, brand name or slogan to beach promotional gifts. Make sure your visual identity is clearly visible and attractive. Use colours and fonts that are consistent with your brand image.
Offering quality products
Choose quality beach items that will withstand repeated use. Durable products will give a positive impression of your brand and increase the likelihood that people will use them often.
Distribute them at events
Take advantage of beach-related events such as festivals, beach volleyball tournaments or picnics and distribute your promotional products there. Make sure you reach your target audience and increase your brand awareness.
Organising competitions or games
Create interaction with your audience by organising games or competitions on the beach where participants can win your promotional items. This will draw attention to your brand and encourage people to participate.
Use of social media
Encourage people who use your beachwear to share photos of them using your brand-specific hashtag on social media. This will further highlight your brand and encourage others to take an interest in your products.
Promotional beach gifts – the gateway to your customers' lives and hearts
Promotional beach gifts play an important advertising and marketing role. They offer companies the opportunity to promote their brand in an effective and sustainable way. By distributing beach giveaways at summer events and fairs, companies can increase their visibility and brand awareness. People who use these items become brand ambassadors and spread the brand message to a wider audience.
Beach gifts are an important part of our everyday lives. They combine practicality, style, sociability and commercial promotion. By using these items, we can make the most of our time at the beach, while contributing to the visibility and success of the brands that offer them.