Southeast Asia (SEA) has been heralded as the 'global capital' of play-and-earn (P&E) gaming, with 2022 seeing the GameFi movement take off with fervor in the region. Widespread digital adoption in SEA makes it a perfect playing ground for blockchain games, and people living in poor economic conditions can take advantage of P&E incentives to earn supplemental income.
Now, GameFi is set to receive another boost in the SEA region. Singapore-based PlayMining GameFi platform operator Digital Entertainment Asset (DEA) has signed a strategic partnership with Yield Guild Games Southeast Asia (YGG SEA) to promote and expand GameFi throughout SEA. YGG SEA is a subsidiary of the largest P2E gaming guild in the world, Yield Guild Games, making this partnership a major boon for NFT gaming in SEA.
DEA and YGG SEA signing video.
PlayMining is home to several NFT games, including Job Tribes, Cookin' Burger, Menya Dragon Ramen, Graffiti Racer, and Lucky Farmer — all of which will soon be onboarded to YGG SEA's game platform yggsea.io. PlayMining games allow players to earn DEAPcoin ($DEP) tokens, which can be traded on a number of popular crypto exchanges or used to purchase NFTs on the PlayMining NFT marketplace.
The partnership will see the two companies cooperate on promoting GameFi in SEA. Collaborative activities will include joint marketing efforts to increase PlayMining's brand awareness, as well as educational online and offline events focused on reaching out to those who have yet to experience GameFi.
PlayMining and YGG SEA will also team up on charity activities in Southeast Asia, with the goals of directly helping people in impoverished regions and spreading the word about the economic opportunities that NFT games can provide. The two companies already worked together on one such project in October of this year, by delivering lunch boxes to the poor at an impoverished Indonesian school.
YGG SEA co-founder Irene Umar said that her company lends out gaming NFTs to help onboard new players, and is committed to reaching out to marginal communities to promote the equal opportunities that GameFi offers. She also explained that YGG SEA strives to ease the introductory process as people enter the metaverse, which can be confusing to the uninitiated.
DEA CSO Tatsuya Kohrogi said that by giving value back to the people through fair digital asset ownership, PlayMining will be able to promote social good throughout SEA. He mentioned that DEA is dedicated to furthering social good and helping the needy and that more charitable activities are coming soon.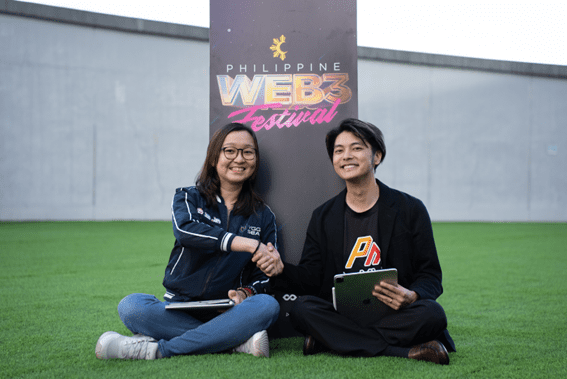 Who are YGG SEA, DEA, and playing?
Yield Guild Games, the largest decentralized gaming guild, launched YGG SEA in December 2021 as part of its global expansion strategy. YGG SEA offers 18 Web3 games on their yggsea.io platform, with the upcoming PlayMining catalog set to bring the game total to 23. The company engages in various grassroots activities to help guide prospective GameFi players in SEA to safely enter and prosper in the Web3 space, such as the lending of "scholarship" NFTs to new players to help them get started with NFT games. YGG SEA also provides localization services and engages in charitable activities in the region.
DEA develops NFT games and operates the PlayMining platform, which consists of their NFT game catalog, the PlayMining NFT marketplace, and the in-development PlayMining Verse metaverse initiative. Their DEP token, which has the distinction of being Japan's first Financial Service Agency–approved P&E token, serves as the currency of exchange across all of DEA's services.
PlayMining also hosts third-party games, giving independent game developers access to unique intellectual property (IP) monetization opportunities. Because PlayMining operates as a one-stop GameFi entertainment platform, where players can both earn DEP in-game and purchase game-related NFTs on the PlayMining NFT marketplace, third-party studios can develop their IPs much more easily than they would otherwise. PlayMining also pays out royalties to NFT artists and charges much more reasonable fees than bigger distributors such as Apple, Microsoft, Nintendo, and PlayStation, all of which take around a 30% cut. While small game studios have traditionally had a hard time developing their IPs due to value loss to other stakeholders, PlayMining offers a fair and transparent Web3 platform that makes it possible to thrive in an otherwise very challenging industry.
Follow PlayMining on Twitter, Facebook, and Youtube, and join their Discord channel for the latest updates.
For more updates about YGG SEA, follow them on Twitter, Facebook, Instagram, ram, and LinkedIn.