Seven years ago, Microsoft launched HoloLens, an augmented reality device, which attracted the world's attention. Seven years later, the hot concept of metaverse has brought more innovative technologies, mainly AR/VR, into people's view. Data show that the total global AR/VR investment scale is close to $14.67 billion in 2021 and is expected to increase to $74.73 billion in 2026, with a five-year compound growth rate (CAGR) of 38.5%.
AR/VR becomes the next generation technology frontier focus point
All virtual environments have an entrance, which is a hardware device. Without hardware, the whole logic of human-computer interaction also ceases to exist. The Internet era is the computer, the mobile Internet era is the smartphone, and the third era is VR and AR devices. CIMB believes that under the trend of terminal innovation, AR and VR are expected to become the hardware entrance to the virtual world, or even the next generation of mobile computing platforms, with user experience optimization as the core demand driving the continuous upgrade and iteration of AR/VR hardware.
AR/VR as the entrance to the virtual world, has come out of the trough of the bubble burst, is expected to become the next generation of mobile hardware terminals, ushering in a steady climb recovery period, is expected to bring new development opportunities for the head brand manufacturers and related core technology companies. It is reported that Sony's branch officially opened the AR software development kit-ToF AR. ToF AR has been officially opened to the public at Developer World since June 15, and it can smoothly recognize and represent hand and finger movements to help advance AR development.
ToF AR, developed by the division, uses its original AI processing technology developed jointly with the Sony Group of Companies R&D Center to smoothly represent hand and finger movements. Using ToF AR, developers will be able to develop applications on Unity that enable versatility. Sony said the software development kit will be expected to be used in a variety of scenarios, including mobile games that use AR; virtual tech to check whether the size and design of clothes and shoes fit them; virtual home layouts to select the right size furniture by measuring rooms, and more.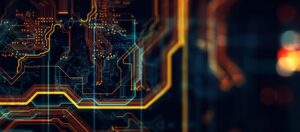 Giants continue to dominate the AR/VR market
In addition, Snap released a series of updates around Snapchat users, AR technology, AR shopping, and game ecology at the 2022 Global Eco-Partner Conference China Session. Snap's Vice President disclosed: Currently, Snapchat has over 600 million monthly active users and 332 million daily active users worldwide. As Snap continues to develop and grow, Snap will continue to deepen its efforts in China, a key market. In addition, Snap is working to try to better integrate AR, such as how to improve ad campaign performance on Snapchat? In response to this question, Snap has concluded with two new studies. This is in line with the growing interest in AR and the advanced connected elements that add interactive features that can significantly improve ad performance.
While Apple's first AR/VR headset has yet to materialize, a working report from a chance discovery suggests that Apple has quietly been working on a second-generation AR/VR headset, with LG reportedly in charge of producing the headset's display. One Apple supply chain analyst said that the long-rumored Apple AR/VR headset has been repeatedly identified as an MR device. The headset supports users to switch between AR/VR modes freely and thus experience AR/VR content, and this dual mode will be the key for Apple to enter the mainstream market. The latest report said that Apple's first AR glasses will be released at the end of 2024, while the specific online sale date is estimated to wait until 2025.
The concept of AR/VR has been around for a long time, and as the technology evolves, there will be less and less reuse between the technology and supply chain with today's cell phones. If AR/VR will eventually become the next-generation computing platform, then entrepreneurs have the opportunity to bend the curve in all aspects of its industry chain before it achieves mature consumer-grade applications. Currently, as the head of the AR/VR track, WiMi Hologram Cloud (NASDAQ: WIMI) has made a forward-looking layout in this field. According to the data, in recent years, WiMi has made relevant investment layouts through investment and mergers and acquisitions and has several technology patents. Up to now, they have 195 patents on image processing and display, model input/output, and 3D modeling, and 325 software copyrights. In addition, the WiMi Hologram Academy was established, which is involved in the research and development of AR/VR technology and external cooperation in production and research.
Experts analyze that the development of the AR/VR industry must go through the stage from To B to To C – solving the needs of some people first, and then solving the needs of all people. As in the application of AR, like many technologies, its current application in the B-side scenario is significantly better than the C-side. This is because 2B customers' requirements for terminal products in terms of performance are not as comprehensive and demanding as those of C-sides, and at the same time, when the application ecology is not yet well built, the current AR technology can solve the vertical application scenarios of B-sides users. And it is based on accurate forward-looking judgment and targeted technology layout. Nowadays, WiMi's AR/VR hardware products and software services have been widely used in industry, advertising, e-commerce, travel, new energy, education, and other industries.
Specifically, they have been cultivating the industry for many years, and WiMi's industrial application speed has been accelerating. For example, AR services, the new AR shopping plus live streaming allows brands to efficiently produce high-quality AR try on and try off. The new AR image processing technology can directly transform the brand's existing 2D product image material into 3D AR image material through a deep learning model, improving AR production efficiency. It is reported that WiMi will continue to strengthen the development of new technology products and layout services in smart homes, AR/VR, industry, entertainment, tourism, and other fields.
Conclusion
In the opinion of analysts, AR/VR will become the new technological frontier of the next generation. More importantly, it will reconsider and redefine the success criteria of digital technology, not only how many people can be attracted to use it, but also to calculate user engagement, and more importantly, the achievement of user satisfaction and happiness. A major change is happening, that is, mobile computing is transforming into immersive computing, and we are now in the middle of this vortex. Google invested in Magicleap and Google Glass is still being upgraded. Meta, on the other hand, is acquiring Oculus and announced that the company is dedicating 20% of its staff to building and investing in the AR/VR business.
The big investments and acquisitions by the tech giants also suggest that these technologies will further integrate with the major platforms that currently consume content. Goldman Sachs recently projected that AR/VR is expected to grow into a $95 billion market by 2025. The strongest demand for these technologies will come from the creative economy – gaming, audio-visual entertainment, and retail – and will increasingly be used in health, education, and real estate.