Starting and growing a website is a lot of work. The odds are even higher when it is a business website. You must be consistent and careful with the type of content you share. Increased traffic to your website may translate to higher engagement and more leads. Here are a few smart ways to drive people to your business site.
1) Improve SEO
Search Engine Optimization is a popular strategy in digital marketing. It focuses on the ranking of your website on search engines. Improving SEO will make your business website more responsive, friendly, and trustworthy. It boosts the general user experience.
Consider partnering with a reliable SEO company for the job. The team at Tessa recommends getting monthly SEO services. You get to save money and improve traffic to your site. Work with a team that understands Google analytics and other important marketing aspects. 
2) Take Advantage of Social Media
Social media is the undeniable backbone of digital marketing. There are millions of social media users in the world, and the numbers keep going up. Creating a profile for your business is excellent, but it isn't enough. It would be best if you let the numbers work in your favor. Provide your followers with exciting and exclusive content. Tease them and encourage them to engage. Links to exclusive interviews, for example, will increase your following in no time. Focus on celebrities and experts that appeal to your target audience.
Social media may also be an excellent tool for announcing press releases and important company events.
3) Blogging
Consider using blogs to increase traffic to your website. Producing high-quality content will help you earn credibility. It gives them a reason to keep coming back for more. Blogging will help you develop a loyal community that is happy to visit your site for more information.
4) Use Influencers
Influencers will drive traffic to your website faster than most other options. They help you establish brand credibility and relevance. Determine the influencers that matter most to your customers and work with them. They must be widespread, relevant, and publicly trusted. The influencers may post giveaways, reviews, or discount codes.
Micro-influencers may be great as well. Since they may not have as many followers as influencers, their engagement is better. Their advertisements are not too obvious, and you are likely to get more conversions. The secret is to ensure that you work with the right people.
5) Email Marketing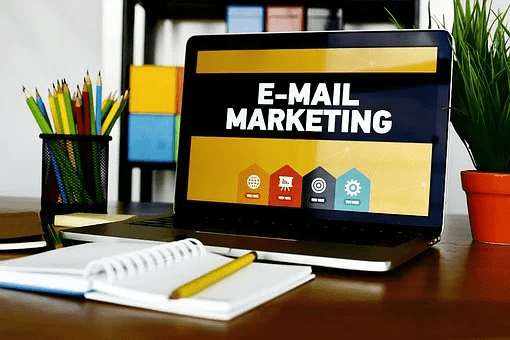 Email marketing is one of the surest ways to attract organic traffic to your website. Use email to send out promotional offers and newsletters. It may also be great for staying in touch and interacting with your customers. Instead of bombarding customers with as many emails as you can, be tactful and intentional. If you come off as too eager, they may unsubscribe or disengage. Use clever and attractive subject lines and pass your message across as fast as possible.
Increasing traffic to your website isn't something that you can achieve overnight. It requires patience, strategy, and determination. Some of the best ways to drive people to your business site include using social media, improving SEO, email marketing, blogging, and working with influencers. Once you have them on your site, you can start implementing strategies to convert them into loyal customers.