Easily install the Verdigris energy systems to get better data, smarter buildings and save more money on your energy usage. Mark Chung, the CEO of Verdigris will be sharing more details with us in this interview with TechBullion.
Please tell us your name and about yourself?
My name is Mark Chung and I'm the co-founder & CEO of Verdigris. In my career I've served as an engineer for renowned Silicon Valley companies including AMD, Pasemi, and NetLogic. I have co-developed some of the world's most successful chips including Opteron, XLP, and A7.
What is Verdigris and what inspired you to start this business?
Verdigris is an AI-driven smart building management platform that optimizes energy consumption for organizations. The inspiration for Verdigris came when my son was born in 2010, and I felt a sudden need to solve problems that would most impact his generation. At that time, my electricity bill had jumped significantly and while discussing the issue with my now Co-Founder Jon Chu, we decided to work on a project to determine why. While playing around with sensors from the lab, we discovered how every device in my home registered a unique signature. Although I eventually found the problem, I was startled to learn how these phantom loads and unknown electricity waste amounted to over 15 percent of carbon pollution. Right then, I realized what we developed could have the potential to help the next generation by improving building energy efficiency and decreasing carbon pollution.
What unique features and services do you bring to the energy market with Verdigris and who are your customers?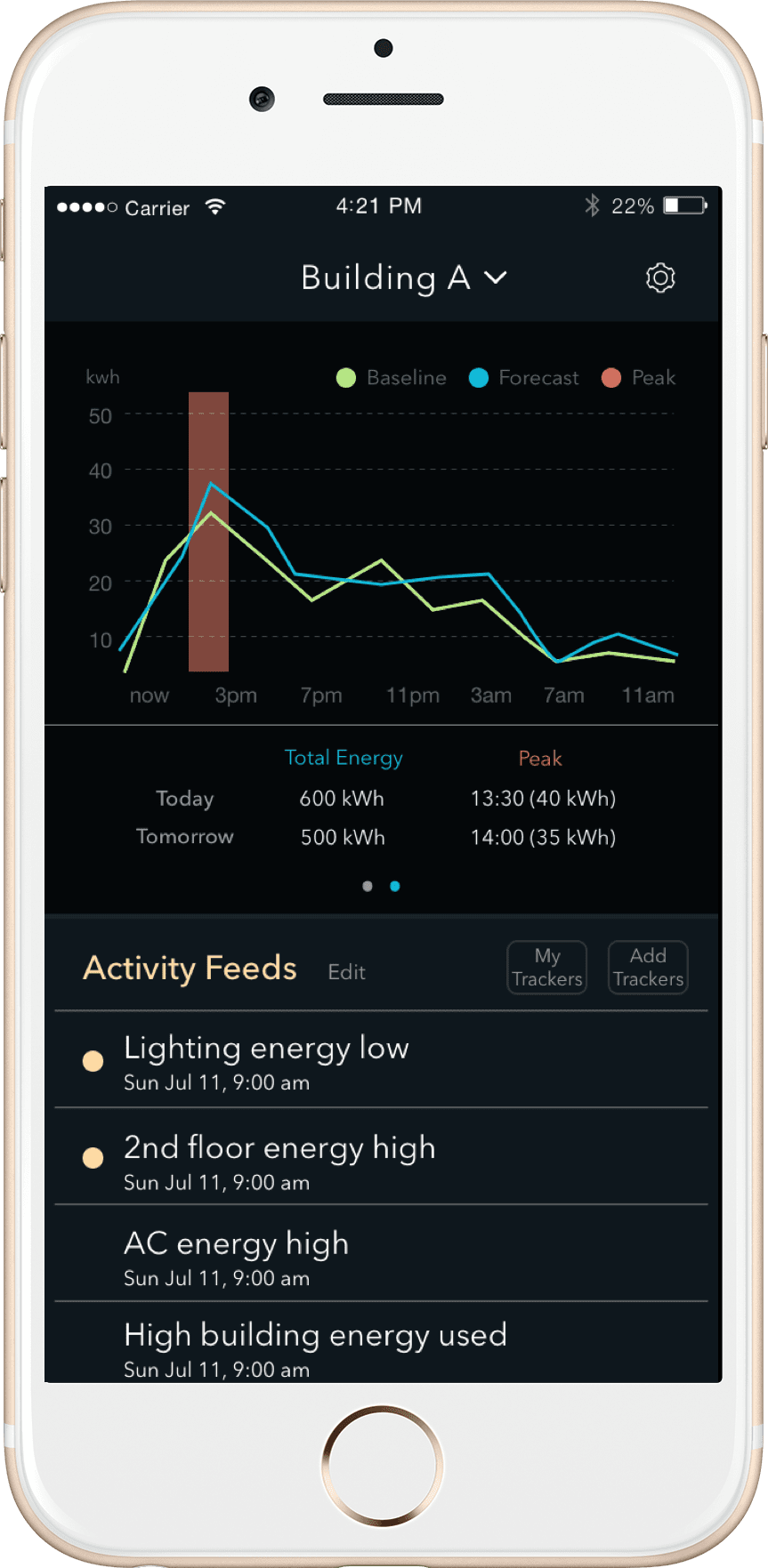 Our goal with Verdigris is to provide the easiest, most reliable and most scalable energy infrastructure for customers that have complex energy management needs with diverse building assets. We've designed a powerful yet simple IoT-enabled energy sensor that installs in minutes and instantly streams real-time energy data from their building and assets. This allows us to build powerful forecasts of energy usage for demand management and building optimization. Further, through Verdigris' Adaptive Automation, we can completely automate certain systems in buildings to fine-tune the building performance dynamically with AI-based controls.
Some of the world's most recognized companies including T-Mobile, Verizon, and Nvidia are using Verdigris to power their most critical facilities, combat wasteful energy usage and improve underlying building reliability.
Please tell us more about Verdigris platform, how does it work?
Verdigris collects detailed energy data with a scalable clamp on sensors that can be installed in a live panel in minutes. A cellular or Wi-Fi connected gateway enables this information to be historized, sanitized and serviced in the cloud. We combine high-frequency data with other heterogenous data such as weather, energy pricing, forecasted occupancy, and carbon profile. All of this is processed with machine learning algorithms which "learn" the energy patterns of a building and discover the underlying electrical signatures of different loads. This enables us to deliver powerful analytics software and automation workflows for engineering and energy management teams to track the critical system energy usage in their buildings and streamline processes to reduce waste, improve efficiency, and automate building HVAC systems. In essence providing all the tools necessary to enable a true "Smart Energy" Building. 
What is the technology behind Verdigris and why is Verdigris better than other energy meter solutions in the market?
Verdigris' AI analyzes electricity consumption from end use categories down to individual devices, helping buildings stay on top of expensive inefficiencies and catch unseen errors before they become problems. 
The secret sauce lies in AI algorithms we've developed to detect and separate devices within a single high-frequency sensor. This underlying capability enables us to scale and deploy complex IoT projects and validate those electrical data near instantaneously.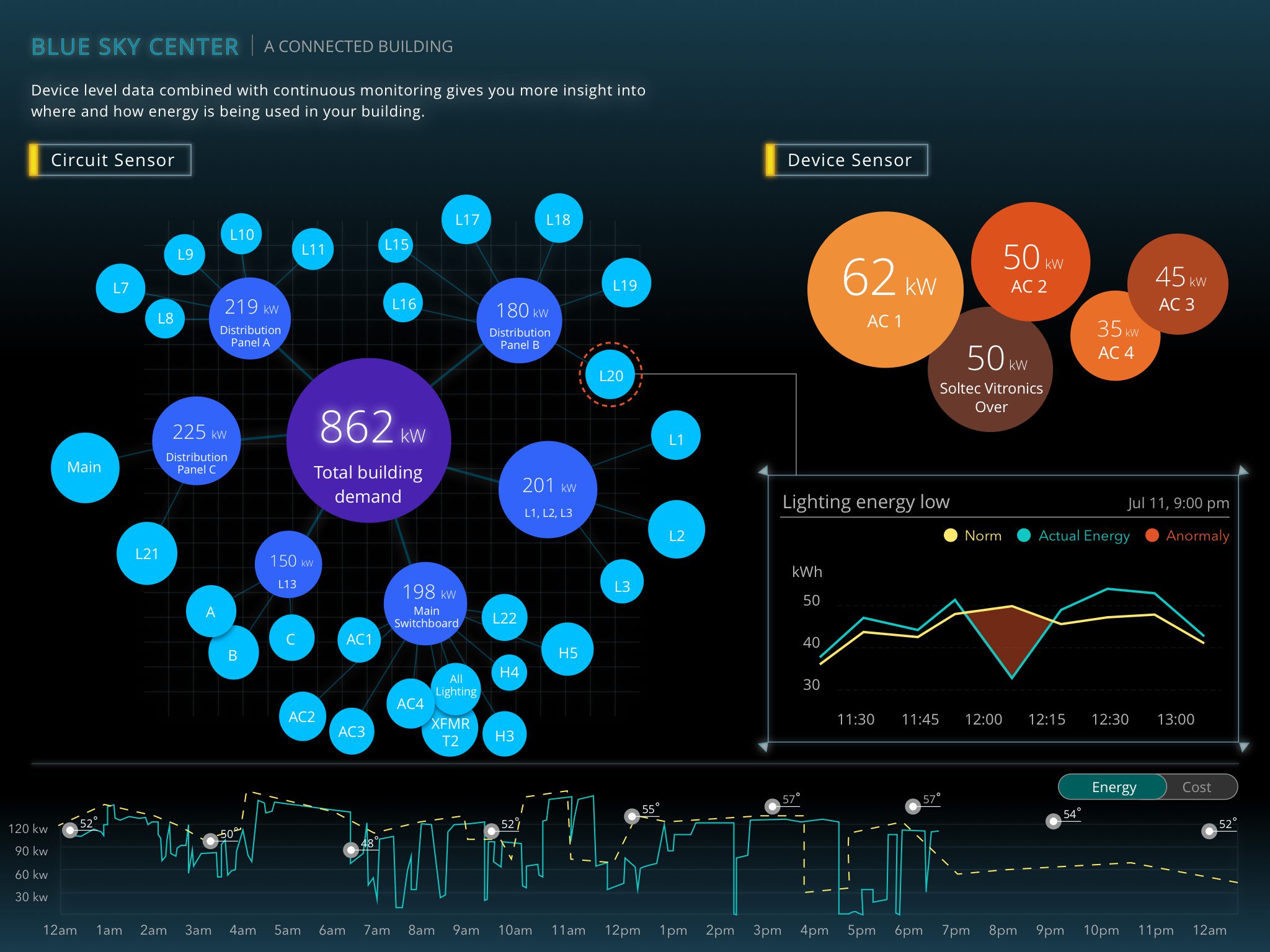 How it exactly works: Verdigris' proprietary smart sensors clip directly onto the customers circuit panel in as little as 30 minutes. High-resolution data is streamed to the cloud in real-time over Wi-Fi or cellular 4G/LTE/CatM1. Verdigris' AI then analyzes the data in real-time to identify problems anytime they arise, 24/7.  Verdigris' analytics dashboard and detailed reporting tracks energy usage over time to prove out concrete ROI.
Our technology enables a set of highly scalable low-cost energy management capabilities not found in other energy meter solutions at scale. Verdigris also detects what most other systems miss by measuring each circuit at nearly 8,000 times per second. 
How big is the problem that Verdigris is solving?
In just the US alone, 97B sqft of commercial and industrial buildings throw away more than $200B each year in un-needed energy costs. Some estimates suggest that more than $600B is lost each year in these verticals.

On energy efficiency, what amount of cost savings should users expect from Verdigris and how much does the system cost?
Verdigris has reduced energy spend for customers by 20-50%. Verdigris determines cost based on the size and scope of the customer. Typical customers see returns within 18 months. Contact us to receive a free quote in minutes.
What type of business would best benefit from your platform?
Today our platform offerings target a variety of businesses from sophisticated portfolios that manage large, complex energy-consuming global real-estate operations such as with precision manufacturing, heavily automated logistics and data centers to operators of single mid-rise hotels or commercial buildings. Ultimately, if your business needs prioritize reducing harmful and expensive energy waste at scale, you can benefit from Verdigris' solution.
Do you have any available opportunities for investors and partnerships at Verdigris?
Later this year, Verdigris plans to expand our capacity for both platform technology partners as well as commercial partnerships. At the moment, while we aren't actively accepting outside investment, we remain open to equity partners that can uniquely accelerate our long-term strategy. 
Do you have more information for our readers?
Verdigris is here to help our customers and the marketplace lower operational expenses by optimizing energy spend and automating load shedding during peak times using situationally-aware and connected AI to reduce demand charges. Verdigris also helps customers meet mandates for energy reduction and achieve carbon reduction goals. Verdigris works in real-time with notification of equipment running off schedule or if there are equipment faults. When it happens, our customers know so they can remain energy efficient for a better tomorrow.
For more information, visit the website: https://verdigris.co/