Getting the right office space for small businesses can help you get more work done, stay organized and make decisions quickly. It can also be a great way to start your own business. Being strategic and rethinking your office plans can save you over 30% of rental costs. 
If you're a small business owner or entrepreneur, you know how important it is to have a well-organized office. You must pick the right space to avoid overpaying rent and ruining your business. When your business is growing, you need the most space. But finding the right location can be difficult, especially if you want to put down roots in a certain area.
Before signing a lease on a new office space for your small business, you must evaluate it and ensure it's right for you. If you have questions about what you should look for in an office space, you may use our checklist to help guide you!
Even a few square feet can make all the difference in the small business office space. You must ensure that your business gets the best value for money while not compromising quality. That's why you need to know what you're getting into before you sign the lease. 
This article covers the factors to consider when picking the right office space for your small business.
1. Does the Location Match Your Business?
Location is key when considering an office space for rent. Consider renting office space near public transportation so you do need not to commute too much. Conversely, it could be better if the office was located where many other businesses and customers are nearby.
Do you need office space that is central to your target audience? Or would you prefer to be in a location where customers are more likely to find you? You need to consider all these things when choosing a new office.
The location of your business is the most important factor when it comes to choosing an office. First, check out your local area and see if any suitable properties are available for rent. You can use online property rental sites or contact a professional property management company to find out more information about what's available in your area.
If you are looking for office space close to home but still offers many amenities and access to local businesses and services, then look for a property with a professional property manager. An expert will be able to guide you through the process of finding the right property and dealing with any problems that may arise.
2. Look for a Property With a Professional Property Manager
The best way to ensure that your business is in good hands is by choosing a professionally managed office building. This means someone on-site can answer any questions and help with any problems or concerns. 
When looking for office space for small business, ensure that you find a company that offers full management services for its properties. It's important because they'll take care of all aspects of property management operations, including maintenance, cleaning, and security. 
You can also find out what services your office building offers, such as cleaning or meeting rooms. The more services the building offers, the better it will be for your business.
You can also expect prompt response times if any maintenance issues need attention. Look for a place where there are plenty of amenities available to keep your employees happy and healthy.
A property management company is the best way to find office space for small businesses. They will know the market, have relationships with landlords, and can give you advice about specific spaces.
3. Find Out About the Utilities
When it comes down to it, one of the most important things about any small business office space is its utilities, especially electricity, water, and internet. Before moving forward with your search process, talk with the landlord and utility company about what kind of service is offered at each location. 
Also, ask about maintenance policies and how often they update or repair equipment within their facilities. 
4. Consider the Size of the Office Space for Small Business
You must consider the space size when renting office space in Dallas for your small business. If you have a large team or plan on growing your business quickly, finding a larger space will be very important for your growth plans. 
However, smaller spaces are better suited for your needs if you're starting or want more privacy while working on projects or doing other work-related tasks within your office space.
Look at the size of the building. You might find an office in a smaller building that can accommodate your needs, but if you're expanding, it's important to look at bigger buildings with more room.
5. Is Parking Available?
The availability of parking is an important factor when choosing a location for your small business office. If there are no parking spaces nearby or only limited options available at affordable prices, it is advisable to look elsewhere for office space. This is because running your business effectively could become easier with adequate parking facilities nearby. You need not worry about your clients and staff regarding parking.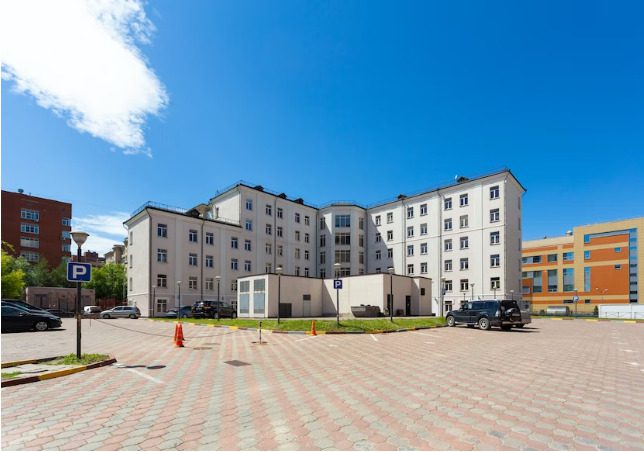 6. The Price of the Space
If you're new to the business world, it's important to know rental costs are a significant business cost. The cost of renting office space can be a major factor in your decision, so it's important to ensure you're getting the best deal possible. 
When you're looking to lease office space, one of the most important things to consider is the price. You'll want to ensure you get a good deal on your new business space.
You must make sure you're comparing apples to apples by looking at comparable spaces. That way, you'll know whether or not one is cheaper than another.
You can find a good deal in office space for rent in Dallas. The price depends on factors such as location, size, and amenities. The price of the commercial property varies from one area to another. So ensure you bargain for a good deal to maximize your profits. 
7. Are There Any Hidden Costs?
People often forget that when leasing office space, there may be other costs involved with renting out an office building or space. For example, some landlords may charge extra fees like utilities or parking if they have their parking lot or garage space next door. 
Hidden costs include things like utilities, maintenance fees, and taxes. These costs will vary depending on your location and how long you plan to stay in the space. While these costs are not included in the price of your office space, they can account for a large portion of the total cost of owning a business office space.
When renting a Dallas office space for rent, some hidden costs may go unnoticed until after the lease has been signed. For example, if you decide to buy furniture for your office, be sure the landlord will reimburse you for those items once they've been paid off. 
Also, consider making necessary repairs on the property before signing a lease agreement with your landlord. If your lease says you need to make these repairs within a specific time frame, this may not be realistic if they require more time than what is allotted by law (such as eight hours per day).
8. Can You Customize Your Lease?
When looking for a small business office space, you want to find one compatible with your business. An important step in choosing the right office space for your company is determining what environment you need. You need to find out if you have the leeway to customize your office space without any restrictions. 
Ensure you also look at things from your perspective. It is only worth it if you have the leeway to customize your office space. 
You'll want a place where you can get creative with designing things and making them feel like home. Ensure you have enough room in your budget to make any changes necessary to make your workspace exactly what you want!
9. Your Clientele
It is best if you consider whether or not your customers can gain access. The ideal office space would allow its clients easy access. If renting out an office space, you must ensure it's accessible to everyone.
Accessibility of your office space is crucial because you must ensure that your customers can reach it easily. You want to lose business and loyal customers by picking the right location. Choose an accessible building with good facilities so your customers can easily access the office space.
If you have a small business, it's important that your customers feel comfortable coming to your office. You don't want them to have to travel far or wait in line for too long. Ensure there are no obstacles in front of the building, it's easily accessible, and it's easy for vehicles to pass through.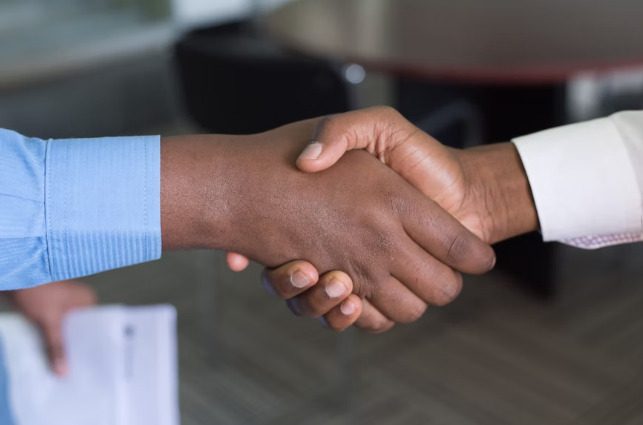 Final Thoughts
There are many reasons that small business office space is important for your business. It's a great way to save money, attract more clients and build relationships with your customers. 
Many small things make a big difference for a small business office space. You need to think about these small details before signing a lease. Now that you have a better idea, you can make the best decision for your business to take it to the next level and see it grow.