Being an iPhone user means you might have come across iPhone Error 4013. You should know that such an error could cause you to lose your data. This article presents viewers with different viable solutions to avoid such situations that cost them their iPhone's data.
Apple devices always introduce their users with magnificent products and advanced features from time to time that surely makes the customers excited. However, Apple devices could not discard the errors that always arise, even though it is a new product or not. These constant errors are used to leave the users in a hopeless situation.
One of these unwanted errors is iPhone Error 4013, and this error arises when a user tries to update or restore his iPhone by connecting both computer and iPhone. The given article is full of short tips and tricks that can help you get rid of Error 4013, like using a professional tool for iOS system recovery.
Trick 1: Check USB Cable Authenticity
The time you face an issue like your PC displays a prompt message regarding iPhone could not be restored: Error 4013 occurred; first, check the cable authenticity. You need to be sure about some aspects, like you are using the original USB cable of your iPhone that is in good condition. Besides, if you remember that this cable has a problem while charging your iPhone, then do not prefer to use that cable.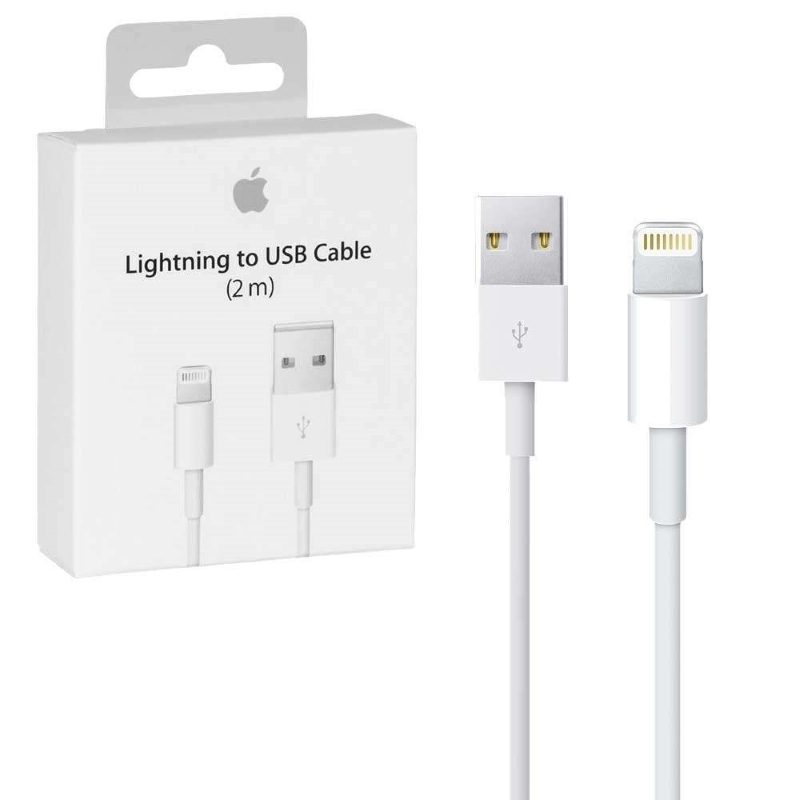 Using a local cable can harm or corrupt your device and can also be the cause of Error 4013 to occur in your iPhone. You must also confirm that there is no visible damage to your USB cable or the cable is properly plugged into the computer. Otherwise, re-plug the cable or use a different cable if it is not in good condition.
Trick 2: Try Another Computer to Avoid Faulty Port
Are you facing Error 4013 in your iPhone because your PC's USB port is malfunctioning? You can surely escape the situation where Error 4013 leaves you in a terrible condition by avoiding the faulty port for connecting your iPhone and computer. Once you check that there is no issue with the USB cable you are using, it must be your computer port that causes the error.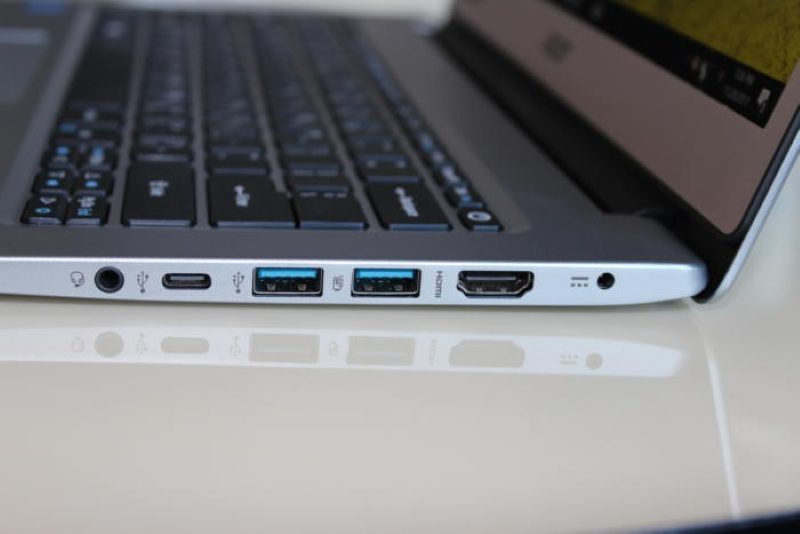 Well, one of the reasons could be the grip strength of your computer port for the USB cable. This can be fixed quickly if you try another computer to ensure a stiff connection with your iPhone. This will no longer block the communication of both PC and the iPhone.
Trick 3: Force Restart your iOS Device
If you still could not get rid of iPhone Error 4013 after applying the above-mentioned tricks, then go for the next trick, which is to force restart your iPhone. This is also one of the easiest tricks to apply with no disadvantages; however, it can resolve Error 4013 by restarting your iPhone. This trick can be applied differently on different iPhone models. To do this, follow the given steps according to your iPhone model.
3.1 For iPhone 6s and Earlier iPhone Series
For iPhone 6s and the iPhone models earlier than this, press and grip both the "Side" button and the "Home" button at the same time. Free both the buttons When an Apple logo appears on your iPhone's screen.
3.2 For iPhone 7 and 7 Plus Series
For iPhone 7 and 7 plus series, simultaneously press and hold the "Volume Down" and the "Power" button till the time you see an Apple logo on the screen. Once the Apple logo appears, release both the buttons.
3.3 For iPhone 8 and Above iPhone Series
For iPhone 8 and the above series of iPhones, first press and free the "Volume Up" button and immediately do the same with the "Volume Down" button. After that, press and grip the "Side" button. This will cause the iPhone to restart, and once the Apple logo appears, you can then release the side button.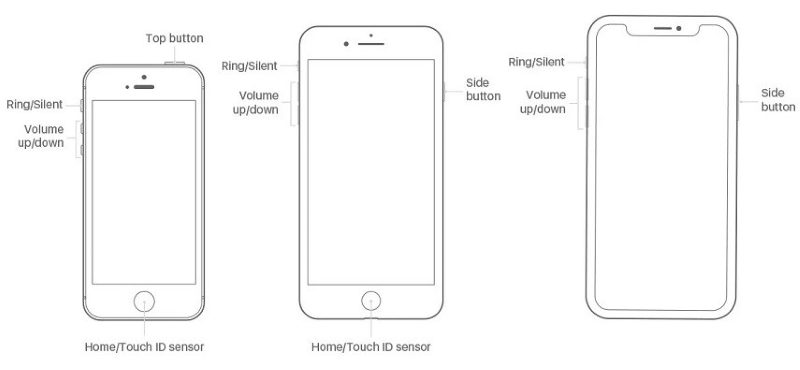 Bonus Tip: Fix iPhone Error 4013 with Powerful iPhone System Recovery Tool
Do you think that the above-mentioned tricks failed to resolve your iPhone Error 4013? You should not get hopeless as the real iOS system repair tool is Dr.Fone – System Repair that can fix all the problems at once that your iOS system is dealing with. Dr.Fone is currently the best iOS system recovery tool that can quickly detect iOS system software issues and can fix iOS system in no time.
We are all aware of the fact that iPhone Error 4013 can pause or terminate the update or restoring process and can stop your iPhone from working anymore. Dr.Fone can perform a quick iOS system recovery that will fix the system and secure the data while erasing the issue from the device.
Unlike other applications like iTunes, Dr.Fone takes full responsibility for the user's data. It makes it all possible just by connecting your device and then going ahead with a few clicks. You can also go with this tip by following the detailed steps given about how to use Wondershare Dr.Fone for iOS system recovery:
Step 1: Select System Repair Module
On your computer, download and install Wondershare Dr.Fone to repair your iOS system. Now open the software and choose the "System Repair" module from all the available modules on the software's main window.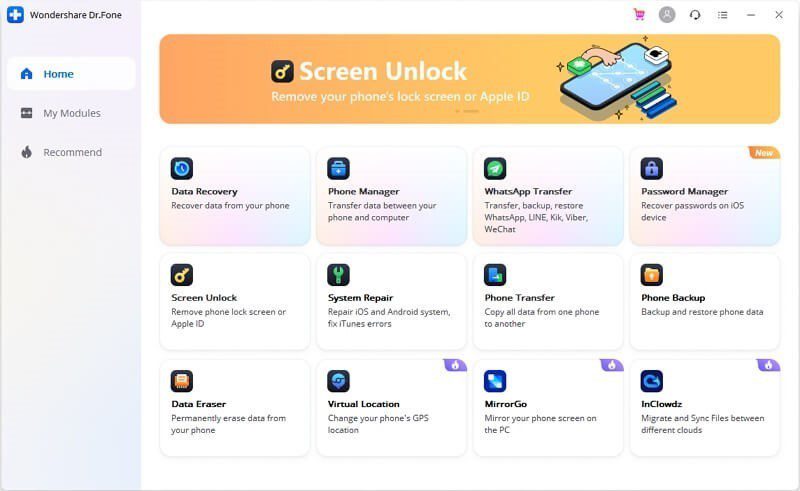 Step 2: Choose Standard Mode
The time you will connect both your iPhone and the computer with a lighting cable, the software will successfully detect your iOS device, and you will immediately ask to choose an option from "Standard" and "Advanced" mode. Simply select the option of "Standard" mode to proceed and avoid data loss.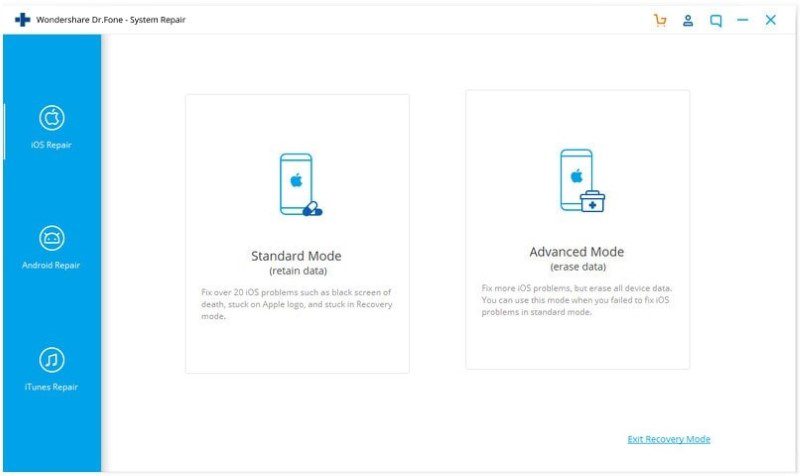 Step 3: Select your iOS Version
Now Dr.Fone will automatically detect your iPhone's model type, and it will further display all the available iOS system versions. You need to choose one of the versions from all the available versions and then click on "Start" for further procedure.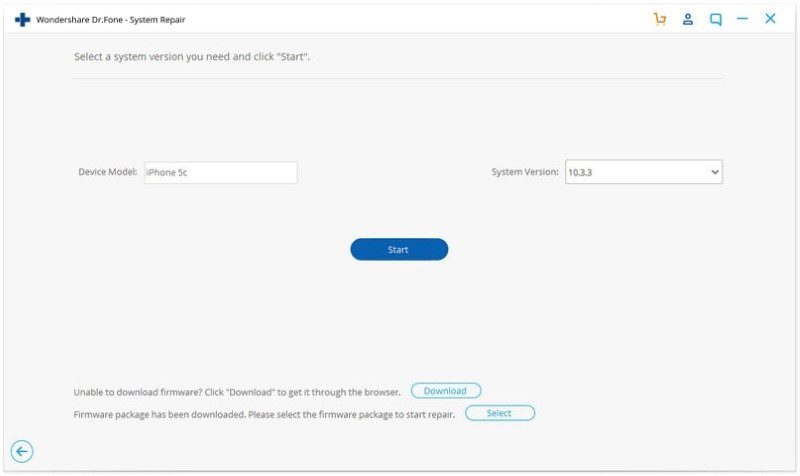 Step 4: Verify Firmware to Fix
iOS firmware will be downloaded in this step, but it will take some time due to its generous size. Just make sure that you have a good connection during the whole download process. Once the download is complete, the tool will start verifying the iOS firmware. After verification, click on the "Fix Now" button to initiate the iOS system repair process.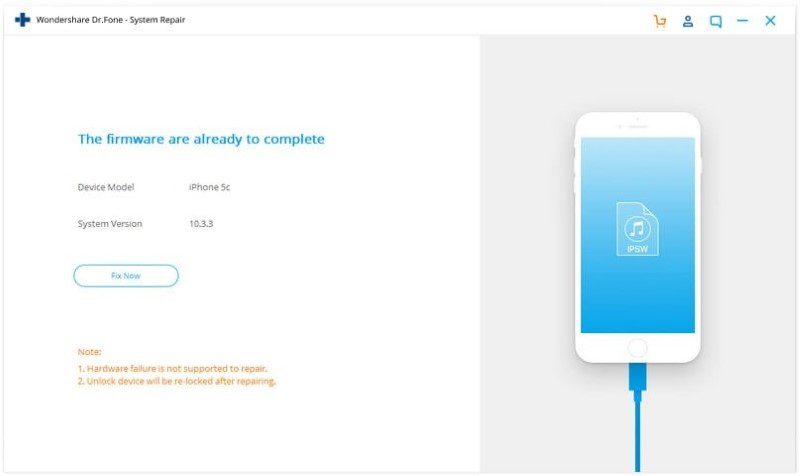 The Bottom Line
By concluding the above article, we want to tell our viewers not to ignore iPhone Error 4013 as it can erase all your data from your iPhone. Just go for a feasible solution to resolve this error and initiate it from the simplest solution, as we have discussed below. If you cannot resolve your issue with the suggested tricks, then use Dr.Fone – System Repair, which is the best iOS system recovery tool.