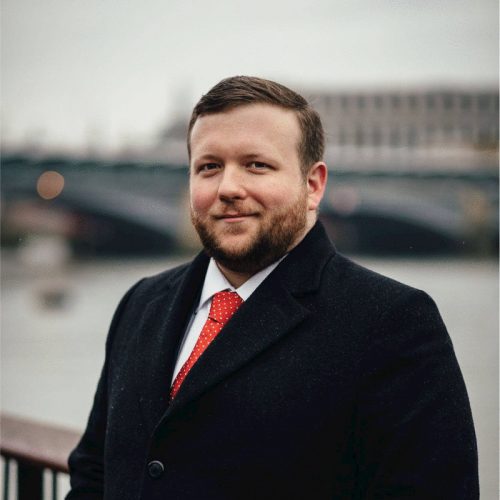 John Monarch is the CEO of Shipchain, a blockchain innovation creating a better solution for logistics supply chain; "from the moment a shipment leaves the factory, to the final delivery on the customer's doorstep; federated in trustless, transparent blockchain contracts."  John will be discussing the Shipchain project with us in this interview.
1) Please tell us about yourself?
My name is John Monarch and I am the CEO and one of the cofounders of ShipChain. I am also the cofounder and CEO of Direct Outbound, a fulfillment center based out of South Carolina. My background is in Physics and Computer Science from Clemson University, and I'm admittedly a marching band geek.
2) What is Shipchain?
ShipChain is a technology company focused on revolutionizing the shipping and logistics industry by utilizing blockchain technology. It is an open blockchain platform and ecosystem that was created to solve the biggest problems that face the logistics industry today. So much of our day to day lives depends on freight and logistics but the industry as it stands is plagued with inefficiencies and bottlenecks. ShipChain was founded to usher the logistics industry into the modern era.  We're unifying track and trace while eliminating the need to involve third parties and added costs, improving visibility, adding a layer of accountability, reducing costs, and aligning the incentives of everyone involved, from drivers to shippers.
3) What are the major features and Services provided by Shipchain?
ShipChain is providing multiple solutions to various segments of the market.  Small to midsize businesses will appreciate the ease and familiarity of our web booking platform, enabling them to book shipments seamlessly without interacting with pushy commission-driven brokers, book faster, and reduce costs.  Enterprise will enjoy a full suite of services and custom development, with tailored solutions to help them reduce costs both for their 3PL shipments as well as internal fleets, and improved tracking and compliance for their fleets.  Developers and Brokers will be able to build on top of the ShipChain platform without being Blockchain experts, with our Transmission API. The ease of a RESTful API that communicates with the blockchain itself will eliminate the need for businesses to find blockchain developers, which are in short supply.
4) What is the technology behind Shipchain and what problems do you solve?
ShipChain utilizes blockchain technology to solve some of the biggest issues currently facing the freight and logistics industry.
One of the biggest issues is the lack of a unified tracking and tracing system. Without the ability to track and trace, hundreds of thousands of dollars worth of goods disappear every day that cannot be accounted for. Different parties in the supply chain are constantly struggling to pinpoint shipments and the only efficient solution is real-time tracking and tracing as to be provided by ShipChain.
Additionally, cargo theft and fraud are both huge issues that have massive implications for everyone. As it stands today, the cost of goods is higher for all customers just because of how much cargo theft happens. In the US alone, there is an estimated 30 billion dollars in cargo fraud and theft every year, and that is just what is reported. So every year, there is over 30 billion dollars worth of goods that disappear, which takes its toll on the economy.
Another big issue is document handling as this is currently very archaic and slow-moving. Many individuals in shipping and logistics are still using pen and paper as opposed to having verified digital receipts. With blockchain, there is only one single immutable point of truth that cannot be hacked. This makes any and all information that is stored on a blockchain more secure and transparent, thereby boosting efficiency in trade and logistics.
Lastly, ShipChain can reduce the amount of middleman markup by forcing carriers and forwarders to justify the prices they charge for services by holding them accountable.
5) What is the market size of the freight and logistics industry?
Almost every single thing that we use in our day to day lives was shipped at one point or another. The impact that freight and logistics has on society is monumental; it is arguably the largest industry in the world. The market was valued at $8.1 trillion in 2015 and is projected to grow to $15.5 trillion by 2023.
6) Tell us more about your platform and what makes it unique, any competitors in the market?
The biggest thing that sets us apart from our competitors is that we are taking a holistic approach to solving the industry's biggest issues. There are other blockchain companies out there working on individual problems that affect shipping and logistics but only ShipChain is working on the entire supply chain from end to end.
7) What is next on the Shipchain roadmap and where do you see the project in the next 2 years?
We have been busy expanding our team of developers, forging new partnerships, getting more corporations to join onto our pilot program, and focusing on building out the different tech aspects of our platform. (add info from most recent tech update). Our goal is to launch the ShipChain portal/platform either late Q4 or early Q1 next year.
8) Could you tell us about your team and customer support?
Right now our team is focused on our enterprise partners and pilot programs.  Our Director of Product Management is heavily involved in every pilot program we are running.  The C-Suite is in close communication with partners to ensure that everything is up to expectations, and to help guide the entire process to fit the ShipChain vision.  Customer service is a primary focus of ours, and we know working closely with businesses large and small is critical to understanding their supply chain needs and how we can solve the problems they face.

9) Do you have more information for our readers?
We make a strong effort to keep our community informed on all things ShipChain. That includes partnership announcements, tech updates, and general information about where our team has been, where they are going, and what we are all up to. Transparency is a huge part of our company culture, so we want to make sure that our community is never left in the dark. We send out all of these updates in our Dispatch News Reports. If you want to join, you can sign up at www.shipchain.io. You can also follow us on Twitter @ShipChain, Instagram @Ship.chain and Facebook https://www.facebook.com/shipchain/ for news and information.