Decentralized Finance as a financial system has taken overseeing as it has proven to be more efficient and reliable than its centralized counterpart.
Unlike the centralized system, Decentralized finance fondly called the DeFi system is a new financial system that is not controlled by any central authority and as such, eliminating the various challenges of high cost, reduced speed, and the presence of intermediaries during financial transactions.
The past year recorded a surge in the DeFi sector, as the market broke out and grew exponentially, within a very short time, due to its efficiency and relevance in the digital system and the DeFi sector today is highly valued. 
 DeFi is considered to be the hottest trend in the crypto industry today, as it offers varieties of financial operations such as P2P lending and borrowing without intermediaries, Decentralized Exchanges (DEXs) for trading and the trending NFTs (Non-Fungible Tokens), yield farming, and different kinds of mining, all of which it achieves with improved technologies such as the Blockchain and smart contracts.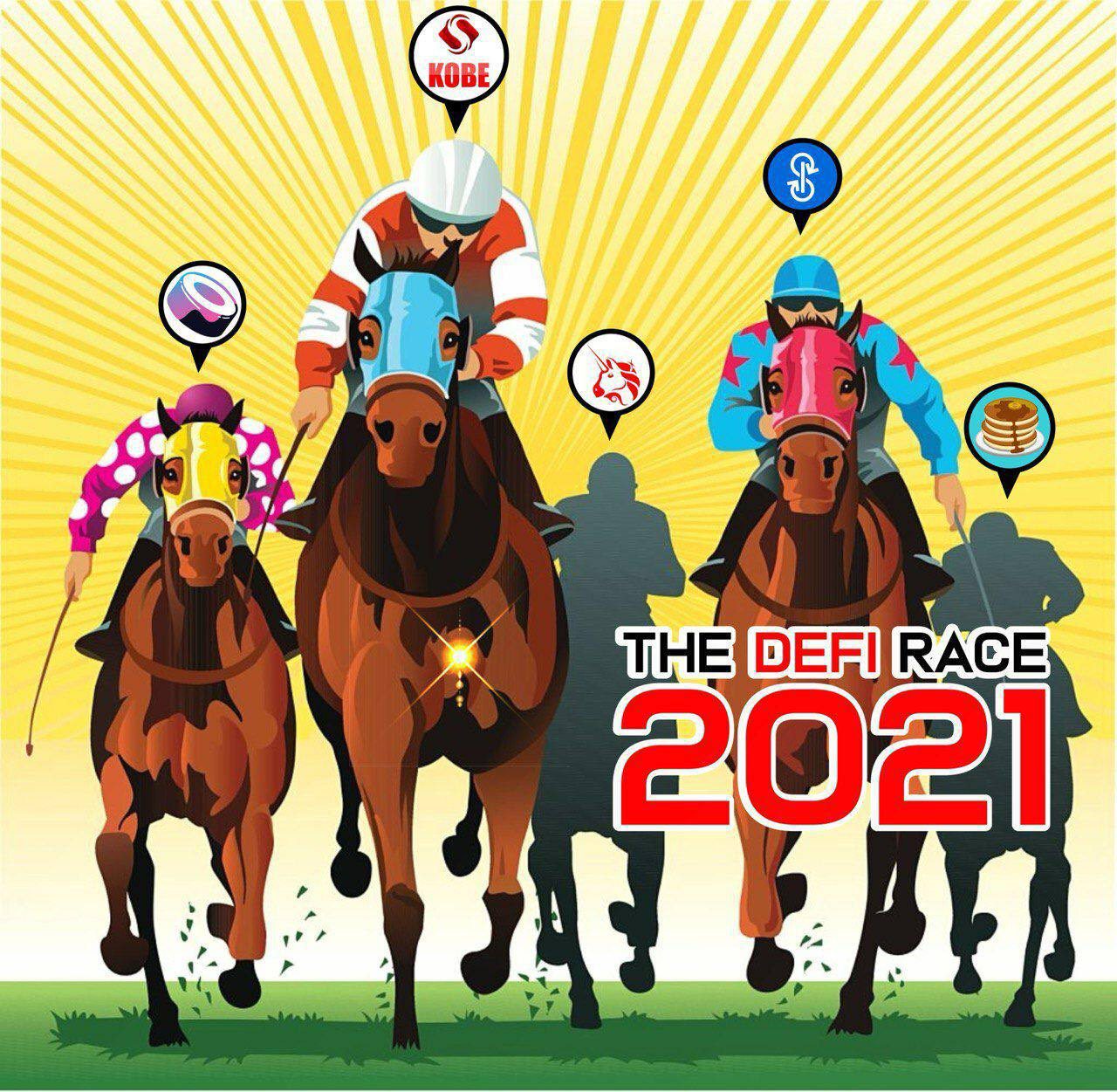 To ensure that the global masses take advantage of the DeFi sector and enjoy the benefit which it gives, lots of DeFi systems have come into play, with a majority of them disappointing greatly as they end up being scams and an avenue to enrich the developers, leaving investors at a great loss.
 Lucky for the DeFi industry and the world at large, ShabuShabu Finance was created.
AN OVERVIEW OF SHABUSHABU FINANCE
 ShabuShabu Finance is position to be the biggest competitor of Sushiswap. is a reliable system that has been developed as a DeFi project which offers yield farming and varieties of other DeFi services to its users and is a branch of Sushiswap and Yearn Finance II (YFII).
It is aimed at providing different kinds of DeFi services ranging from lending and borrowing to the provision of DEX as well as yield farming in a reliable way and for the benefits of the users.
 As a fully decentralized system, which is geared towards releasing unlimited benefits to its users, ShabuShabu Finance was programmed to be a community-centered system, fully controlled by the community members, therefore allowing holders of its native token called Kobe, to actively take part in the running and decision making of the system.
INTRIGUING FEATURES OF SHABUSHABU FINANCE (KOBE)
1) DECENTRALIZED GOVERNANCE
The ShabuShabu Finance platform has launched its decentralized governance structure, where the users of the system have a say in the operations of the system, simply by holding the Kobe token, which confers in them, the governance power.
2) KOBESWAP
 Kobeswap has also been released as one of the great features of ShabuShabu Finance to be a fully decentralized exchange (DEX), which will give users the opportunity of seamlessly exchanging their ERC-20 crypto assets, in a decentralized manner.
It has an automated market-making (AMM) feature embedded in it and makes the trade of Ethereum based digital currencies, to be easy.
3) KOBE DEX AGGREGATOR
 The Kobe DEX Aggregator is another product that will be made available by ShabuShabu Finance to its users, to help them swap at the best possible rate and reduced cost, as the DEX aggregators source for best swap rates from different exchanges within a short time, ensuring that traders get the best DEX trading experience.
ACHIEVEMENTS OF SHABUSHABU FINANCE (KOBE)
1) CEX LISTINGS
 ShabuShabu Finance which trades on the uniswap DEX is currently listed on different centralized exchanges such as Hotbit, Bitribe, Bibox, and Bkex, to allow users to efficiently trade their Kobe token with ease and make great returns.
2) SMART LENDING AND BORROWING
 Being that the main aim of ShabuShabu Finance is to deliver great financial products to the global users, it intends on launching its lending and borrowing services powered by the Blockchain and smart contract, to give users ready access to fund through borrowing and also allow others to earn great returns by lending their assets to those who need them.
3) KOBE LIVE ON BINANCE SMART CHAIN (BSC)
 Kobe is also live on the trending and reliable Binance Smart Chain (BSC), a Blockchain that was developed by Binance to help increase the speed of transactions, reduce the cost of operation and also facilitate the creation of efficient Dapps.
 Additionally, ShabuShabu Finance also has the potential of collaborating with great crypto projects such as OkExChain and its likes, to gain more visibility and unlock more benefits to its users.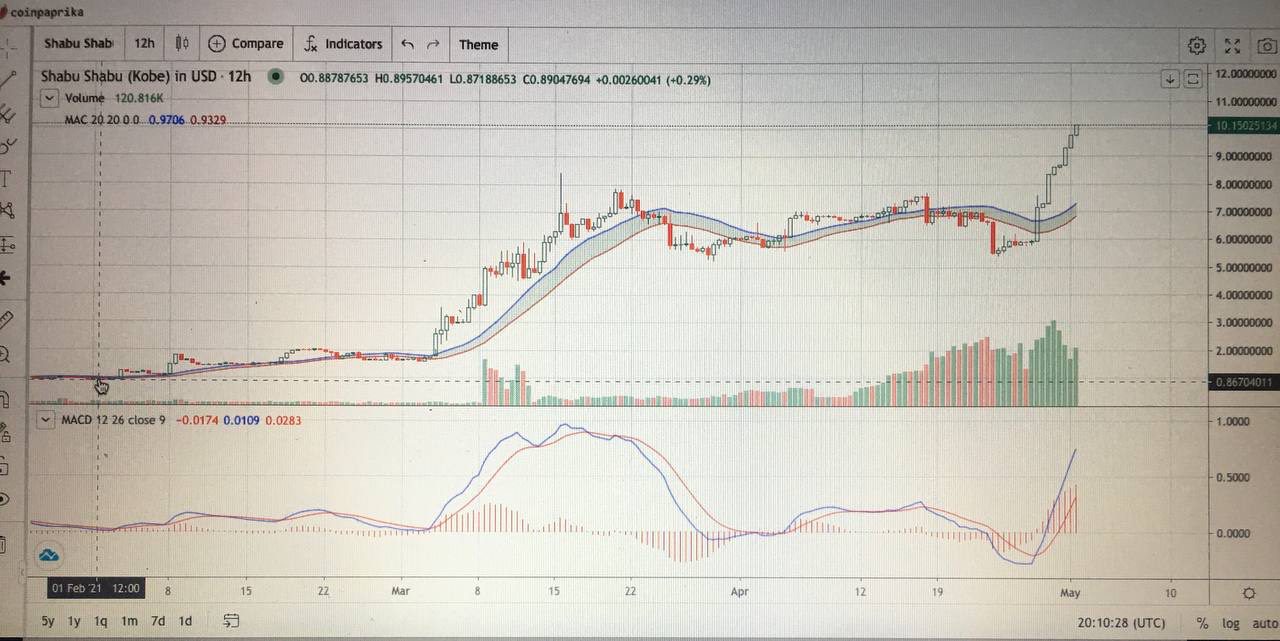 In Conclusion
All these have made it obvious that ShabuShabu Finance (Kobe), is not your regular DeFi system, as it is packed with lots of benefits all of which will be unlocked to the users.
 The Kobe token is currently performing incredibly in the market and with more developments lined up, the token is expected to experience a great surge in the coming months.
ShabuShabu Finance is indeed a timely project in the DeFi industry, which has the potential of elevating the entire industry, giving its users unlimited benefits.  Kobe token has already experienced a 1,600% increase from $0.60 in January 2021 to $9.60 as of today.  Kobe is well positioned to increase by another 500% – 1,000% over the next 3 – 6 months.
To learn more about Shabushabu finance check the following channels:
Website: https://shabushabu.finance/
Official Telegram: https://t.me/shabushabufinance
Facebook: https://www.facebook.com/ShabuShabuFinance/
Instagram: https://instagram.com/shabushabu.finance
Medium: https://medium.com/@shabushabu
Reddit: https://www.reddit.com/user/Shabu-Shabu-Finance