SeekaHost is one of the leading WordPress hosts in the world and with their WordPress hosting control panel, they have become the top choice for WordPress bloggers. 
Also, the cheapest prices for .com domains at $5.99 the company is taking the web by storm when it comes to .com domain name registration and hosting via the SeekPanel. 
SeekaHost is a great choice to host WordPress PBNs using their multiple IP hosting services with cheap PBN hosting plans and best prices for .com and .co.uk domain name.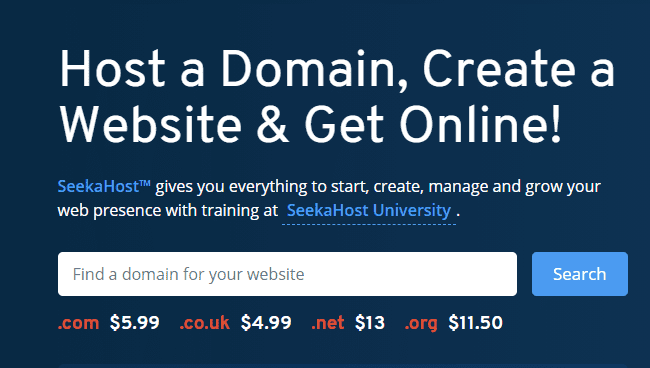 Building your website has become much easier and quicker with WordPress. As a reliable Content Management System, WordPress powers over 30% of the websites around the world. 
To gain maximum potential out of the CMS it is better to buy WordPress hosting packages that are equipped with the sufficient resources and features to ensure optimum performance. 
In this post we are going to describe the plan list and setup process of a leading WordPress hosting provider- SeekaHost that also offers SeekaPanel- an easy way to manage your blogs and websites.
 SeekaHost is a leading domain and hosting provider of the UK that provides all the key services to start and grow a website/blog like domain names, hosting packages, SSL certificates, and email products. Affordable pricing, efficient service delivery, and a massive range of knowledge resources give it an elevated position when compared to its competitors. 
The company offers a wide range of web hosting plans to suit different needs. Whether you are a start-up, multi-national brand, or even an aspiring blogger you can easily find a plan that perfectly satisfies your requirements and comfortably fits into your budget- thanks to affordable pricing and enterprise-grade services. You can also get domain names at unbelievably low prices. So, you always have an option to start small and scale up gradually as your site grows.  
Time restrictions or knowledge limitations can make it challenging to directly manage your site on your own. SeekaHost rescues you from this dilemma with SeekaPanel, an easy-to-use panel for efficiently managing your website and domains without any dependency. Launching WordPress is quite easy and needs just a few clicks.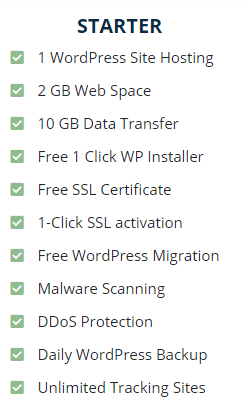 Starter Plan
Basic Web Hosting is ideal for beginners with limited funds. Priced at just $3 per month this plan is shipped with a comfortable amount of resources and diverse features to cater to your needs. You will also get reliable ticket-based support to resolve your queries. With its single-click WP installer you can officially live your website in just 1 minute! 
Basic Web Hosting Includes:
       

2 GB Disk Space

       

10 GB Data Transfer

       

FTP Access

       

Free SSL

       

1 Website

       

Monthly Price: $1.49
 
Standard Web Hosting
The Standard Web Hosting plan comes with a wider volume of resources to support more storage, higher bandwidth, and a maximum capacity to host 3 websites. It is built to cater to the needs of clients who want to create basic websites. It is shipped with all the features of a starter plan. 
Standard Plan includes:
       

15GB Disk Space

       

30 GB Data Transfer

       

FTP Access

       

Free SSL

       

3 websites

       

Monthly Price: $5.50

Growth Web Hosting
 Growth Web Hosting is specially architected to support the needs of growing businesses. It allows you to manage a maximum of 5 websites. It comes with sufficient resources, superior features, and remote WordPress support for instantly resolving your queries and ensure seamless site operations.
Premium Web Hosting includes:
       

50 GB Disk Space

       

50 GB Data Transfer

       

FTP Access

       

Free SSL

       

5 Websites

       

Monthly Price: $8
 Starting a WordPress website with SeekaHost and SeekaPanel is quick, easy, and straightforward.

Premium WordPRess Hosting
As the Name suggests, the premium WordPress hosting  is an ideal choice for MNCs and global brands. It is also a good fit for the top bloggers who wish to provide an excellent user experience to their visitors. It is especially designed, equipped and optimized to deliver an enterprise-grade performance. Right from stability to speed, security and support- this plan is the top choice for perfectionists.
Features
100 GB Web Space
100GB Data Transfer
       

FTP Access

       

Free SSL

       

10 Websites

       

Monthly Price: $12
Domain Registration

       

Visit seekahost.com and search for your desired domain name through the domain search box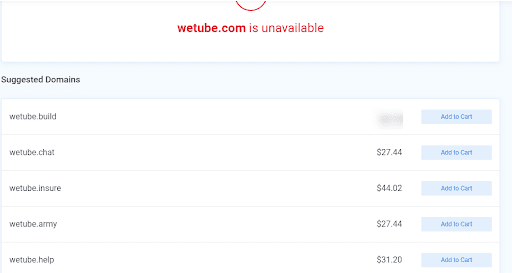 The search results will show the availability status of the searched domain and a list of similar alternatives that you can buy if your desired domain is not available.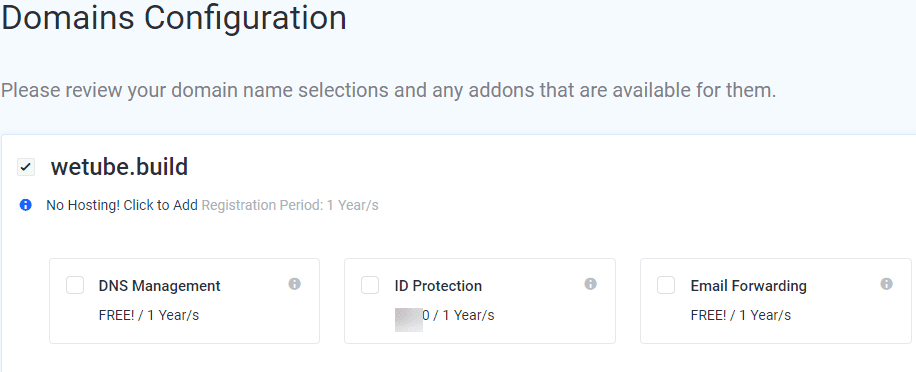 Click Add to Cart to continue the shopping process. You will be prompted to create a new account. After registration, use your login credentials for logging in and complete the checkout.
WordPress Hosting Purchase Process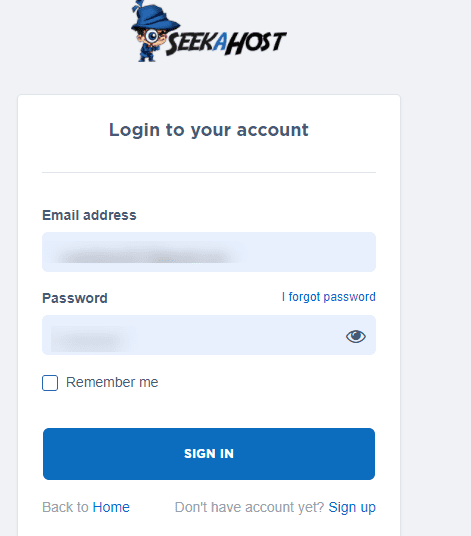 Go to seekahost.app to create your account to buy your desired WordPress hosting package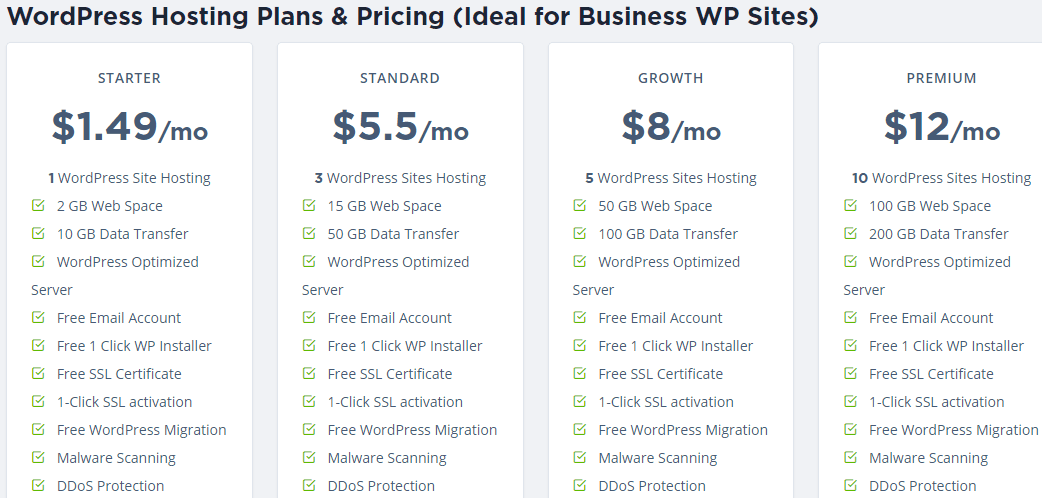 The entire list of different WordPress plans is available on the front page and you can pick the one that matches your needs and budget.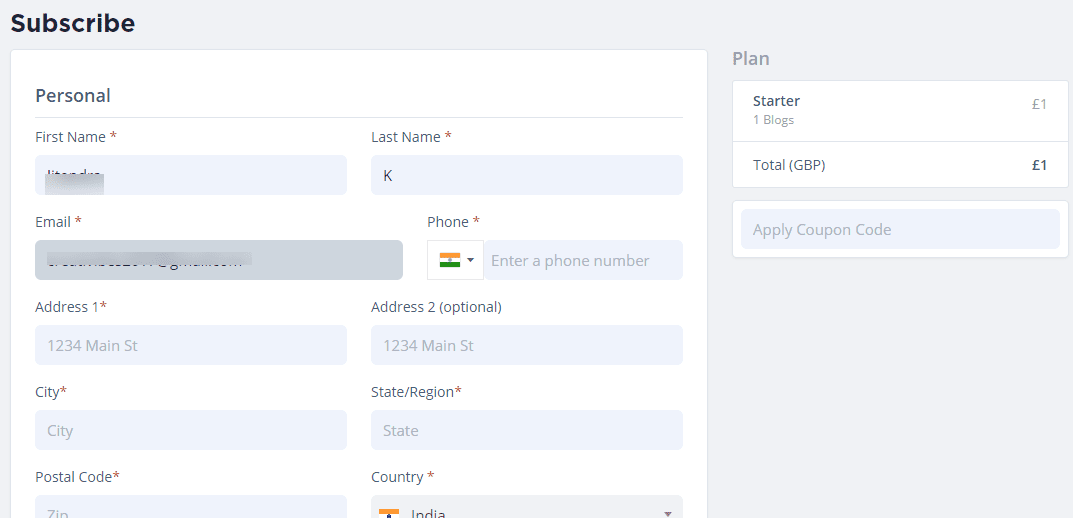 Now fill in your payment details and complete the check-out process
Building your first WordPress Blog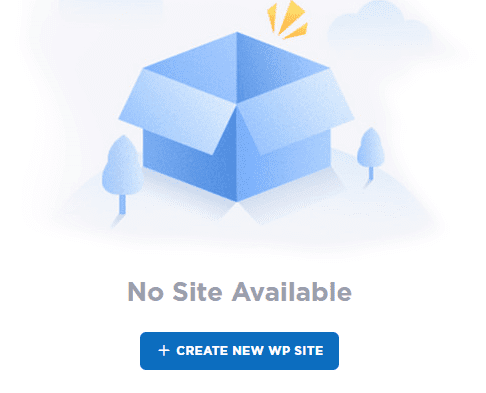 Click WordPress sites>Create New WP Site in the left pane
       

With just a single click your domain name gets integrated within 1 minute. Now fill in other key info like website title and domain name

       

Voila! Your new WP site is now live and ready to receive the global net users.

       

The next thing is to replace the default seekahost.com account name servers with the ones present in the SeekaPanel account.

       

Open your seekahost.com account, go to manage domains, and click change nameservers.

       

Within half an hour of applying the changes you can personalize your site with desired WP templates and add-ons
Along with a quick and easy website setup process the SeekaPanelalso provides key management features like SSL installation, 1-click backup for downloading existing content to your system.
  Make sure that your nameservers are correctly configured and then click the SSL tab to activate the SSL certificate with a single click. Within minutes you can open your site to confirm that the SSL padlock is visible on the site.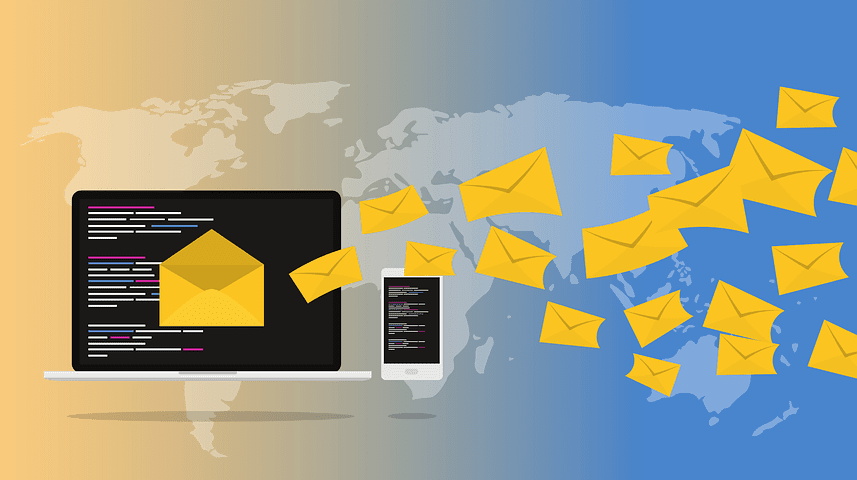 Business Email Registration
Business email refers to the IDs like you@yourbusiness.com which sounds genuine and professional. SeekaHost offers you a free business email which is among the key components for building your unique identity among your customers and partners. The setup process is intuitive and almost instant.
Just enter your desired combination of name and password and click create an email. That's it. The login details will be sent to your inbox.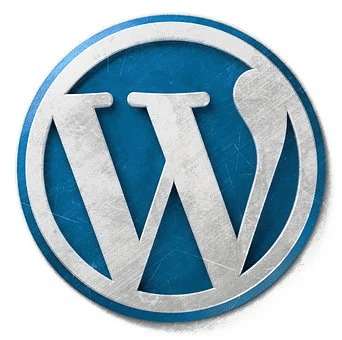 WordPress Admin
       

Just click on the WordPress login link that SeekaHost mailed you and enter your credentials to enter the admin area for building and customizing your website.

       

Now you can create, customize and brand your website to connect with global audiences and build a solid online client base for boosting your sales and revenue.
Conclusion
SeekaHost is a reliable UK-based hosting provider that offers a wide range of hosting plans to suit the needs and buying capabilities of different clients- both individuals and businesses. 
In this article, we listed some of its popular WordPress plans and their features along with domain registration and web hosting setup process. 
You can carefully compare and pick the plan that satisfies your present needs and buying budget. 
The company offers quickly upgrading so people with a modest budget can buy starter plans available at the lowest costs and can graduate to higher plans as their business and needs grow.