SciAps is a scientific technology company specializing in advanced handheld analytical instruments and technologies. Their most recent product launch is the Z-9 Liquidator which can detect Lithium in the field, plant, or lab at a rapid rate. This analyzer is simple for scientists to use when testing outcrops, cores, pressed pellets, and more. In this interview with TechBullion, Don Sackett, CEO of SciAps shares a more detailed explanation of this technology.
Please tell us more about yourself?
Don Sackett.  I am the CEO and a co-founder of SciAps.  SciAps specializes in the development and manufacturing of handheld analytical instruments used to measure elements and compounds in a wide swath of materials in the industrial and manufacturing world.  Previous to SciAps I was co-founder of InnovX Systems, a company that also developed such analyzers.  That company was sold to Olympus (now Evident) in 2010.  In terms of education, I graduated from Michigan State University/National Superconducting Cyclotron Lab with a Ph.D. in nuclear physics in 1992.  
What is the SciAps Z-9 Liquidator and who is it for?
The Z-9 is the world's first field portable device that can measure the lithium content in brines down to 2-3 ppm.  It also measures companion elements B, Mg, Na, K, and Ca.  It is used to analyze the lithium concentrations in brines either at the point of where the brines are extracted, or during production/enrichment process. 
What inspired this product and what specifications make the Z-9 Liquidator unique from other lithium brines analyzers in the market?
In order to meet the global net-zero automobile emissions targets by 2050 – a global goal – the world will need to produce about 7-10 times annually the amount of lithium to meet demand for batteries in electric vehicles.  Brines offer a source of lithium that does not require the development of a new mine for hard rock production, and are seen as a key component in the sourcing of the required lithium.  At this point in time, the only option for lithium analysis in brines is to send samples to laboratories for ICP analysis, a process which may require several weeks, making rapid decision making at the point of production impossible.  The brines industry requires a device that can be used in the field, and deliver a lithium result in a few seconds.  Thus the Z-9 was born.  The Z-9 is a unique product.  It is the only analyzer in the world that can measure lithium and other metals in liquids and is designed for in-field operation. 
Can the Z-9 Liquidator be used in field analysis and laboratory settings? How much sample per test is required for analysis with the Z-9 Liquidator, is any dilution necessary when using this analyzer for lithium brine analysis?
The Z-9 is designed for field use but can of course also by used in the laboratory, or a field processing center, even on the back of a truck bed.  Testing only requires about 4-5 cc's of sample.  Between each sample it is recommend that the user run 4-5 cc's of distilled water through the device to avoid cross-contamination.   Unlike ICP devices, no dilution is required. The Z-9 uses the technique of laser induced breakdown spectroscopy (LIBS) rather than a torch, to produce the plasma.  The software automatically switches between lithium spectral lines, using stronger or weaker emissions depending on the concentration in the sample.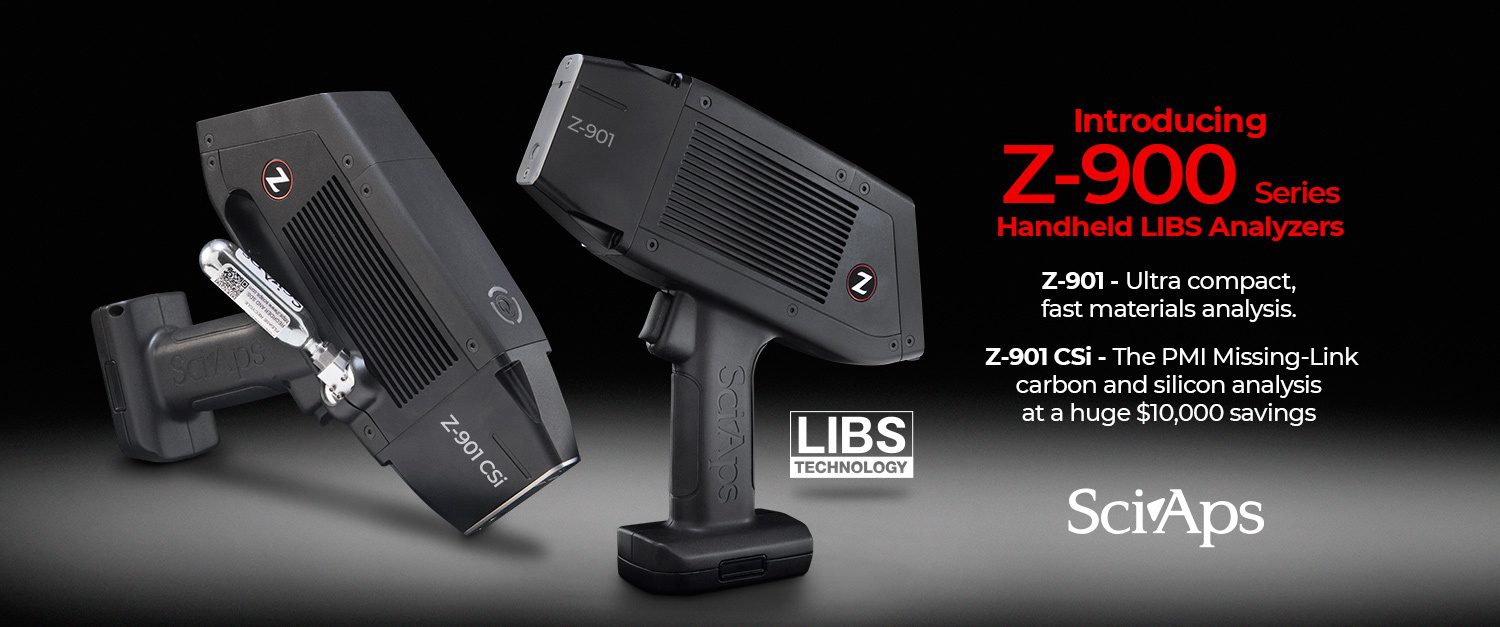 There are no certifications required to operate this equipment, but we strongly recommend operator training, which can be accomplished in a few hours at most.  
Do you have any use cases or success stories to share with us on the SciAps lithium analyzer.
Yes.  The best one is from our field testing partner SQM.  SQM is based in Chile and is the largest lithium brines producer in the world.  They have been field testing our Z-9 for the past several months with success and will be deploying analyzers shortly. 
What are you currently working on at SciAps and what is your future target for the product?
Due to the transition to a low-carbon economy, the demand for metals spanning exploration, mining, refining, fabricating and recycling will skyrocket.  Take copper for example.  The amount of copper needed in the next 27 years to meet 2050 net-zero emissions is greater than the total amount of copper used in the past 3,000 years of humankind*.  This demand spans lithium, battery metals Ni, Co, Mn, both light and heavy rare earths not only in production but in recycling as well. We are working on an array of portable analyzers to address the in-field analytical needs of this escalating global demand, in addition to continuing to improve analytical performance of our existing products.  
In addition we have products for the burgeoning environmental and sustainability markets including the world's only handheld lead paint analyzer that does not require a radioactive isotope, analyzers for environmental metals in soils, consumer products and water.  We also sell the world's only handheld that measures carbon content in steels and other alloys.  These analyzers are widely used in pipeline safety to comply with new US DOT regulations, both now as oil & gas pipelines and in the future when they are converted to hydrogen transport.  Either way, materials and welds must be analyzed in the field for carbon content, which drives welding practice. 
Do you have any available opportunities for investors and partnerships at SciAps? 
 In the near future we anticipate seeking a financing partner to fund an acquisition-based growth component.  To date, the company has achieved a 50% CAGR up to nearly $100M in revenue entirely on organic growth.  
Do you have more information to share with our readers today?
We love hearing about new measurement applications, so contact us if you have one.  And, we're always looking for engineering, scientific and sales talent.  Every employee receives stock option grants in addition to very competitive compensation packages.  
For more information, visit the website: https://www.sciaps.com/