We are excited to announce that Sastanaqqam will be visiting Hong Kong from March 21st to April 1st, 2023, to meet with artists during ARTbasel and participate in the WOW Summit. This leading global platform provides a great opportunity for collectors, galleries, and artists to connect. In addition to meeting with artists, Sastanaqqam will showcase their exciting projects at a startup booth at the summit. This is an event you won't want to miss!
What is ARTbasel?

ARTbasel is an art fair held annually in Basel, Switzerland. It is one of the most prestigious art events in the world and provides a platform for galleries and artists from across the globe to connect and showcase their work. Each year, thousands of galleries and millions of attendees attend this event to experience the latest trends in contemporary art.
What is WOW Summit?
WOW Summit is a major Web 3 event held annually in Hong Kong. It brings together developers, entrepreneurs, investors, academics, corporate innovators, government officials, regulators and more from around the world who are all passionate about creating a more open Internet powered by blockchain technology. The summit features talks from industry leaders on topics like decentralized finance (DeFi), non-fungible tokens (NFTs), digital collectibles, decentralized autonomous organizations (DAOs), decentralized marketplaces and much more. This year's edition will feature some of the biggest names in blockchain tech including Vitalik Buterin of Ethereum fame as well as other well-known figures such as Balaji Srinivasan of Coinbase Ventures and Nouriel Roubini of NYU Stern School of Business.
A FLAGSHIP WEB3 EVENT IN APAC
WOW Hong Kong 2023 follows successful WOW Summits hosted in Dubai, UAE, and Lisbon, Portugal, in 2021-2022. Hong Kong is a strategic location in the APAC region – Web3 mass adoption is booming here. Its government announced a strong commitment to make Hong Kong a leading hub in Web3 and Virtual Assets space. WOW HK is the first large-scale Web3 event in Hong Kong after its borders reopened and Covid restrictions have been lifted. Join us to meet industry leaders, government officials, funds and VCs, NFT and digital artists, entrepreneurs, and multinational corporates for important discussions, networking, business, and fun!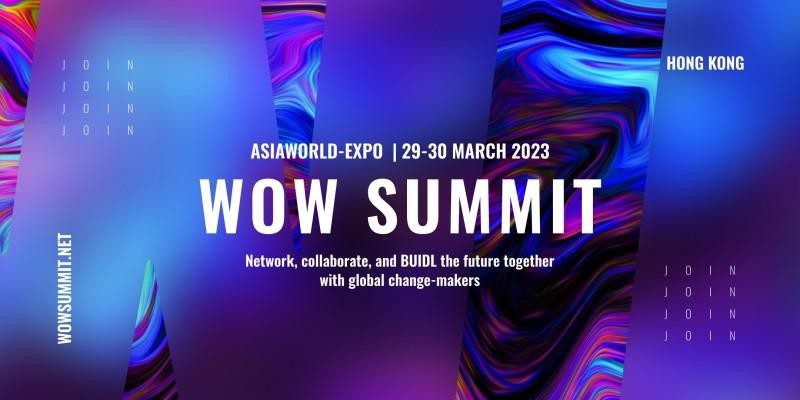 Conclusion:
At this year's ARTbasel & WOW Summit in Hong Kong we're thrilled to have Sastanaqqam join us! As
a leading Web 3 ecosystem they bring innovative projects that push the boundaries of creativity. Don't miss out on this amazing opportunity – plan your trip now so you can experience everything that ARTbasel & WOW Summit has to offer! You won't regret it! We look forward to seeing you there!
About Sastanaqqam
Sastanaqqam is a project that launched as a result of NFTs going mainstream.
The project started when they explored how to switch from a traditional business model – in art and art collecting – to a decentralized one using blockchain technologies.
From this vision was born a range of projects to be developed around this, such as the Wallet, native token (Blue Token), Marketplace, NFT RentalPlace, Virtual Museum, Staking Platform, and P2E Games. In this article, we explore every aspect of that project in more details: showing you what you can experience and benefit from on the Sastanaqqam Platform.
PR Partner
ZEX PR WIRE