Numerous experts worldwide state that client support quality is becoming increasingly important in the sales industry. According to Forbes, 83% of shoppers worldwide agree that good consumer service is able to turn single-time buyers into regular ones. Furthermore, 58% of US customers are ready to overpay for the qualitative client experience.
Nowadays, only a comprehensive ticketing system may help you to improve customer service. Presently, Salesforce Service Cloud and Zendesk are in great demand. These apps excel in smooth operation as well as affordable prices. But which one is better? Specialists matched Salesforce vs Zendesk to answer this question. So, let's dive deeper into this comparison.
What Common Features Service Cloud and Zendesk Have
Both applications offer their users excellent client request management tools. This includes, for instance, different email templates, functions of automatic ticket assignment, and so on. The other common features are:
availability of self-service portals;

ability to provide omnichannel support;

perfect onboarding processes;

scalability (both platforms suit businesses that constantly grow);

ability to launch the specified apps on PCs and mobile gadgets.
Users may benefit from the mentioned features only if they employ reputable platforms (like Help Desk Migration) to move client service data from your current ticketing system to one of the described apps.
What Are the Differences Between Salesforce and Zendesk?
Initially, let's see both these applications' pricing. Zendesk offers five tariff packages, including a customizable one. The subscription prices start at $49 per user monthly. All tariff packages have free trials.
Service Cloud suggests four different subscriptions to its users. The cheapest one costs $25/agent/month. Salesforce tariff plans also have test periods. Additionally, the platform proposes a fast service scaling option. Its price starts at $600/user/month.
Specific Zendesk Tools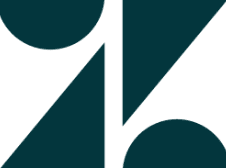 The specified platform allows surveying consumers' satisfaction just after buying your product. You can extend the functionality of the mentioned software by implementing applications downloaded from the Zendesk marketplace.
Users also praise the described platform for its intuitive interface. That's because of the well-structured toolbar and excellent-organized workspace. As a result, users can easily reach all necessary elements as well as view inbox messages.
Specific Service Cloud
This software integrates with a few thousand third-party extensions and applications at AppExchange. Moreover, Salesforce proposes unique features for enterprise-level customer service. This involves guided scripting, third-party CTI support, KCS, and so on.
Service Cloud stands out for its extensive functionality. This feature is particularly helpful for large companies. At the same time, the platform may overwhelm beginners because of its complex dashboard. That's why it's recommended to pass the Salesforce manual for newcomers first. The training offers sets of assignments that will assist you in getting used to the platform's toolbar.
Bottom Line
Service Cloud and Zendesk are perfect solutions for launching multichannel client support. Furthermore, with their AI-based functions, as well as machine learning features, these applications will help you improve each of your customer's experiences.
Experts state that Zendesk is excellent software for small and medium-sized companies. However, it has numerous powerful tools that suit hefty enterprises. On the other hand, Service Cloud better fits medium-sized and large businesses. You may obtain more information about the mentioned apps in thematic blogs (for instance, at help-desk-migration.com).