Verb Technology Company provides a suite of sales tools for businesses with interactive video technology. The CEO Rory J. Cutaia will be telling us how Verb works and more about the award-winning interactive video technology.
Please tell us a little more about yourself?
I'm Rory J. Cutaia, founder and CEO of Verb Technology Company (Nasdaq: VERB). I began my professional career as a practicing attorney at a prominent NYC law firm, but I always found myself drawn to technology and entrepreneurship.  In 2000, I founded a technology startup in the data center sector called Telx, which to this day is still the de facto standard by which the world's telecom carriers interconnect with one another. After six years, Telx was acquired, giving early investors returns of 18x invested capital. After Telx, my passion for technology ideas just became stronger. In 2012, I founded Verb, which is based in Southern California.
What is Verb Technology?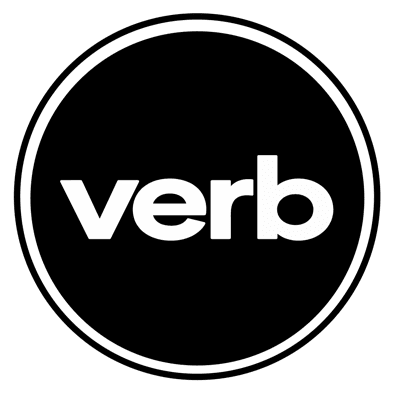 Verb is a rapidly emerging leader in business-focused interactive video sales and marketing tools. Our cloud-based, software-as-a-service (SaaS) solutions include livestream ecommerce, customer relationship management (CRM), and content management applications. Our interactive video technology is integrated into Salesforce, and we are already in beta testing phase for integration with Microsoft Outlook, which has a total addressable market of over one billion Outlook users. Our customers report greater than 600% increases in sales conversion rates using our proprietary, patented, and patent-pending technology platform. With offices in California and Utah, VERB's next-generation software applications are accessible on mobile and desktop devices and available by subscription to individual and enterprise users of sales-based organizations in more than 60 countries and in 48 languages.
In January 2021, VERB was ranked #1 in Social Selling News' The Ranks list for companies that provide apps for direct selling, ranked by the number of direct selling clients over the past 12 months.  VERB led the list with 103 direct selling clients, almost double its closest competitors, confirming its dominant position in the direct selling industry.
What major problems are businesses specifically facing with this virtual workforce trend and what unique solutions are you providing with VERB?
The COVID-19 pandemic has significantly accelerated remote work practices as social distancing restrictions have limited everyone's ability to physically interact with people. While all companies have been impacted by it, we think no group was more affected than sales organizations, especially small businesses, that have typically required in-person contact with customers to promote and sell their products. Think of all the retailers and stores that have closed down as a result of customer traffic practically wiped out during the pandemic, the employees who have lost their jobs, and the business owners who have tried to stay afloat despite massive declines in revenue. 
Verb's sales and marketing tools help these businesses create customer engagement through interactive video, sometimes called clickable video or shoppable video. With our patented, powerful interactive video technology, users can add clickable icons or buttons that allow viewers to buy, receive additional product information, set up appointments, and other customizable features, while offering interaction analytics so users can get notified when a viewer watches the video, how long they spent watching it, how many times, and what icons they clicked on. This allows users to focus their time and energy more effectively on high-probability sales prospects who have shown interest, increasing their sales conversion rates. 
These interactive videos can be shared to their social media sites, emailed or texted to their customers or prospects, or through drip campaigns to their customer lists. Interactive videos are also highly effective in livestreaming, with viewers having the ability to click on icons on the screen, right in the video, and respond to the user's call to action in real time.
One important thing to highlight is that our technology eliminates friction from the sales process, in much the same way Amazon's one-click purchase capability provided convenience and minimized friction from the buying process.
How large is the market for this technology? 
This technology presents massive opportunities. We are leveraging the power of video, and global shifts in consumer behavior and shopping trends accelerated by the pandemic. With the proliferation of social media, mobile devices, and always-on access to all of the information in the world literally in the palm of your hand, personal and social behavior has evolved, helping foster a new generation of creators and influencers, as well as consumers receiving and sharing information through videos instead of reading. 
Take, for instance, livestream ecommerce. The ecommerce transformation in China, has made the country the world leader in the adoption of livestream shopping. On Singles Day (or "Double 11") in 2019, the largest annual shopping festival in China held on November 11, leading social media influencer Li Jiaqi generated over $145 million in sales by livestreaming and spending only five minutes on each product. In 2020, Li Jiaqi and Viya, another top livestream influencer, kicked off the festival at midnight on October 21 and together generated $1.2 billion in sales for that evening alone. Another sales window took place from November 1 to 3, with the main event on November 11. From November 1 to November 11, ecommerce giants Alibaba and JD.com reported combined sales of approximately $115 billion during the event.
The U.S. is primed for a similar livestreaming sales explosion, and VERB's sales enablement platform positions the Company to capitalize on this growth, as it provides the unique technology and infrastructure for both enterprises and individuals to conduct livestreamed selling events, differentiated by friction-free shoppable icons.
Tell us more about the VERB's suite of sales tools. What are they and how do they work?
Our SaaS suite of sales and marketing tools currently consists of four main applications that use our interactive video technology. Our apps have been downloaded by users over 1.7 million times, including those based and selling outside the U.S. 
Our first app is verbCRM, a customer relationship management application for sales lead generation and content management. verbCRM combines our interactive video technology with easy-to-use yet effective CRM capability. The app makes it simple and fun for sales reps to add interactive buttons, such as "buy it now" to their sales and product videos, which they could then share easily from their mobile devices through email, text messaging or even by posting directly to social media. 
verbLIVE is our livestream ecommerce app, which allows users to host their own QVC- or Home Shopping Network-style live online broadcast from their laptop or mobile device to all of their friends, fans, followers, clients, customers, and prospects. Viewers can join, watch, chat, and purchase products and services directly in the livestream on virtually any internet accessible device without having to download any special software or app. While watching the live broadcast, they can enjoy a fun, social environment and through a live on-screen chat, communicate directly with the host or with each other, and when their interest levels peak, they can click right in the livestream shoppable video and purchase the products and services they're seeing. It gets close to an actual in-store buying experience, as it combines the best features of popular livestream platforms such as Zoom, Facebook Live and WebEx with clickable shopping features and Shopify. verbLIVE is already integrated into the Salesforce platform and we expect integration into Microsoft Outlook in the first half of this year. In November, verbLIVE won Salesforce's AppExchange Demo Jam competition for productivity apps, which featured five other companies including Adobe and Smartsheet.
Our third product is verbTEAMS, a self on-boarding version of verbCRM with built-in verbLIVE for small businesses and solo entrepreneurs. verbTEAMS is particularly effective for Shopify users as well as eBay and Etsy sellers. For Salesforce users, verbTEAMS also has a special one-click Salesforce app synchronization. In an effort to help small businesses, retailers and entrepreneurs recover from the business impact of the pandemic by helping increase customer engagement and sales productivity, the verbTEAMS app is being offered free for a period of time to all small businesses in the U.S.
Lastly, verbLEARN is our gamified interactive learning management system application for use by corporate sales managers and educators for training and education. verbLEARN is ideal for enterprises seeking to educate large sales teams or customer base about new products or elicit in-video feedback about existing products. It incorporates our proprietary data collection and analytics capabilities that inform users in real time, when and for how long the viewers watched the video, how many times they watched it, and what they clicked on.
Do you have any success stories to share with us from companies already using Verb's technology?
MONAT is a great example. MONAT is a global premium hair care brand that is focused on naturally based products. One of MONAT's sales teams' biggest challenges is determining how to best present the true value and quality of their products through social media. Images and short videos just weren't cutting it. Their followers and prospects still had questions about the products and required quick responses. With verbLIVE, MONAT is able to demonstrate exactly how their products work on users' hair and respond to viewers' inquiries in real time. In live presentations, potential customers are able to ask questions about each product and get their answers immediately. This has led to elevated interest and higher sales conversion rates. 
Tell us more about the team behind the VERB platform and what kind of support you provide for Verb's users?
I cannot be prouder of the dedicated and highly talented team behind the VERB platform. We have a seasoned management team, a highly experienced development team, and a strong sales and marketing team, all of whom have a deep understanding of sales enablement and the direct selling industry. 
To help clients make the most of our sales and marketing tools, we offer free biweekly training and business seminars to help businesses with onboarding, understanding and using the platform's powerful and innovative features, managing content and contacts, leveraging content analytics as well as viewer engagement analytics, and featuring entrepreneur showcases and success stories, among other supportive initiatives.
What should we expect from VERB in 2021? Do you have more information for our readers?  
We are very excited about what's to come in 2021. We have a lot of initiatives underway that we expect will accelerate the adoption of our solutions. We expect livestream selling to grow in popularity in the U.S. and other parts of the world, catching up with its widespread adoption in China. And VERB is very well positioned to benefit from that growth.
The pandemic has accelerated global changes in consumer behavior and shopping trends. With the anticipated reopening of the economy, and people having now recognized the power and effectiveness of interactive video-based sales software, we strongly believe that the adoption and use of virtual shopping and associated sales tools will continue to grow even more rapidly than it was before the pandemic. Many businesses and consumers have experienced the convenience of online shopping using easy-to-use clickable videos and social tools that facilitate transactions in the comfort of their own homes and at a time that's convenient for them – we expect this behavior to continue and strongly complement traditional methods of in-store shopping and person-to-person sales interactions.
Separately, I cannot be more emphatic about our commitment to ESG (environmental, social, and governance) initiatives and social responsibility. As a small business, we are aware that many small businesses continue to be significantly impacted by the pandemic. In keeping with our philosophy of a small business helping other small businesses, we have offered small companies in the U.S. affected by the pandemic the opportunity to use verbTEAMS for free for a period of time, so that they can experience first-hand how they can increase sales productivity with innovative tools in the current selling environment and even beyond. Additionally, as we are about to release of our integration with Microsoft Outlook, we are also offering small businesses free use of our interactive video capabilities through a specially designed beta program. Selected companies will be able to use the groundbreaking new features in Outlook for free for an extended term beyond the beta testing period to help them recover from the economic effects of the pandemic. We are very happy to support small businesses get back on their feet, and we hope many more companies will embrace this philosophy.
For more information, visit the website at; www.verb.tech