Bitcoin price is in a fragile state after a breakdown of a critical support barrier. Ethereum, Ripple and many altcoins have already crashed a lot and could continue doing so if BTC does not recover quickly.
Bitcoin price has breached a significant support level at $34,752 on the weekly time frame

Ethereum price followed BTC's lead and crashed below the $2,54.

Ripple price has also flipped below a stable floor but technicals are still reflecting a bullish possibility.
As the whole market is experiencing a heavy downtrend, some experts are still bullish on Bitcoin as they see this as a great opportunity to bag some more. Also they see this as a "Good correction" and side effect to S&P 500.
This downtrend is all over the market, but still there is a smart way to tackle this. The best possible way to diversify your funds to some of the high return defi protocol such as SAFUU
SAFUU is the highest paying auto-staking & auto-compounding protocol which gives exposure to 383,025.80% fixed APY.
Strong sell to Strong Recovery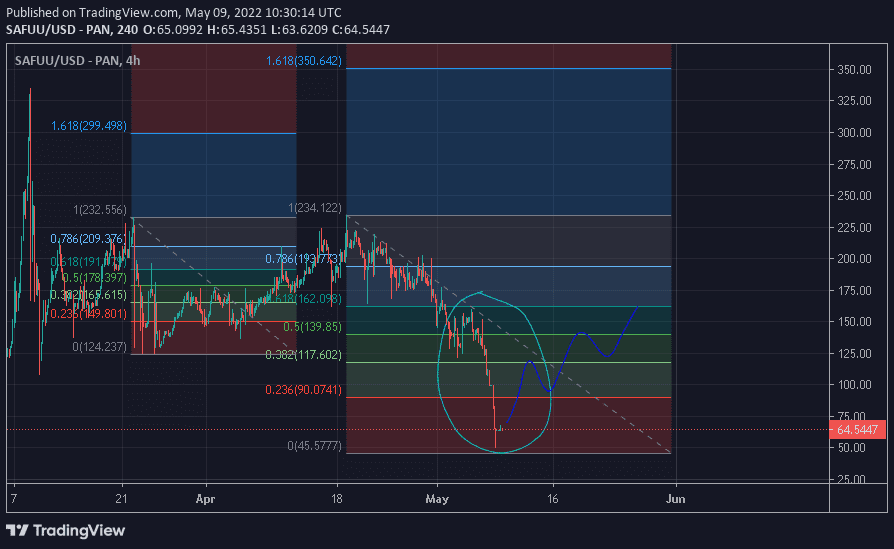 No one can neglect the fact that the market has faced a sudden but planned fall, especially because the whales are selling too much. Hence like everytime, when you see a dip of more than 20% you see this as a strong correlation with an opportunity to invest and buy the dip. As per the Fibonacci Retracement, the candles are showing worse but this dip opens opportunities to those who missed in the beginning.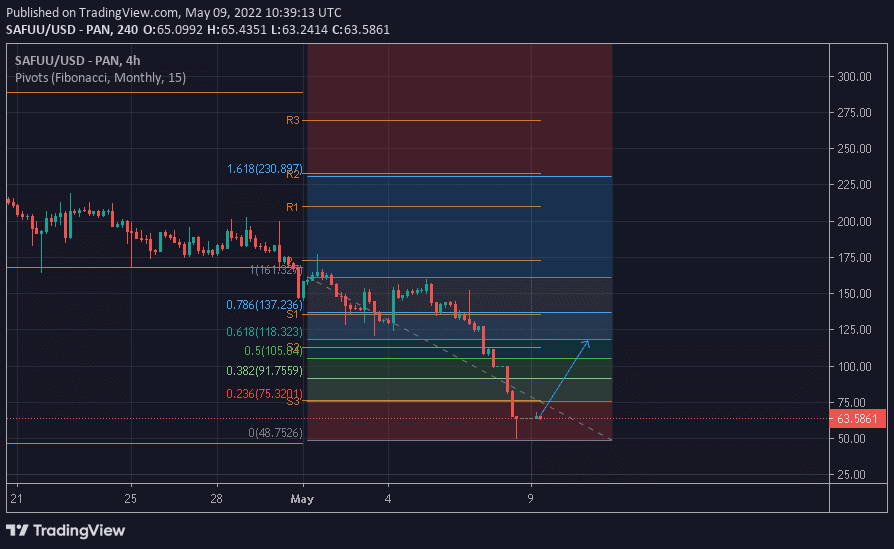 Pivot point standar at fibonacci monthly setting showing that the SAFUU token broke all the support levels. This could be a good news as the retracement would be much easier to and heavier and as per the above charts it will be 110$ to 125$ for sure.
Recovery with BB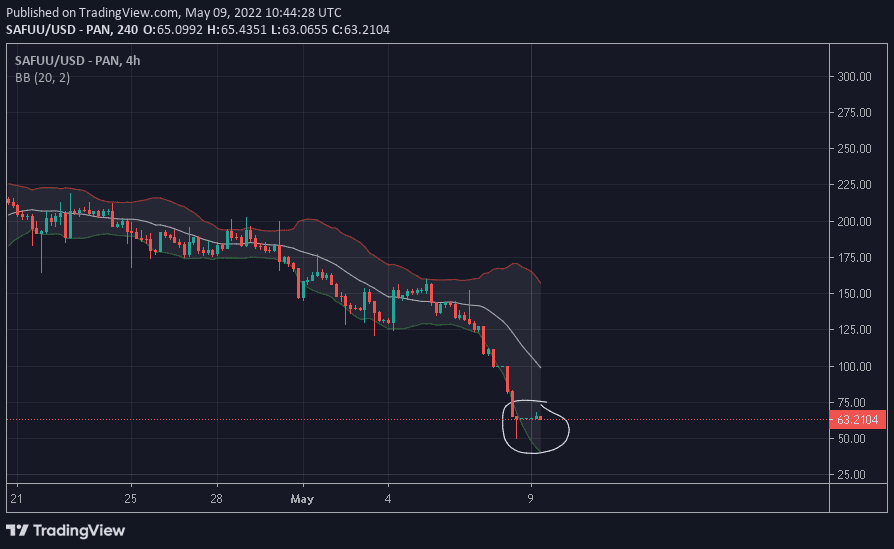 BB is the easiest indicator used by most of the professional traders. As in the charts above you can see that the candle just touched the lower circuit of the BB, which once again gives a clear signal to make entry. However you can still wait for a good green candle to make your entry. Though even if you didn't make the right entry still you will be able to make good profit due to SAFUU unique auto staking and high yield protocol.
Safuu Price Prediction 2022
According to our deep technical analysis on past price data of SAFUU, In 2022 the price of Safuu is predicted to reach a minimum level of $282.11. The SAFUU price can reach a maximum level of $325.41 with the average trading price of $290.60.
What is SAFUU?
$SAFUU is the native token which interest rebase rewards are paid. Every token holder automatically receives 0.02355% interest every 15 minutes just for holding $SAFUU tokens in their own wallet!
The Highest Paying Auto-Staking & Auto-Compounding Protocol
Highest Fixed APY in Crypto – 383,025.80%

Low Risk with Safuu Insurance Fund (SIF)

Interest Paid Every 15 Minutes: 96 Times Daily!

Automatic Staking and Compounding in Your Wallet!
Safuu Auto-Liquidity Engine (SALE)
Every 48 hours our Safuu Auto-Liquidity Engine (SALE) will inject automatic liquidity into the market. On each buy or sell order there is a 4% tax fee that automatically gets stored into an Auto-LP wallet and built into our protocol's smart contract is the mechanism which smartly takes the 50% of the amount of SAFUU stored in the wallet, and will automatically buy BNB at the current market price.
The remaining 50% of SAFUU in the Auto-LP wallet will be used for the SAFUU side of liquidity, therefore giving equal an 50/50 weighting of SAFUU/BNB which will then be automatically added as new, additional liquidity into the market pair and raising the amount of liquidity in the pool.