Look to Red Door Interactive for the ChatGPT and DALL•E 2 combo that made greetings that much easier on the day of love. 
We now live in a world where AI might be your best friend and help you out, just when you need it most. 
Red Door Interactive ", a creative marketing company," helped lovers everywhere this Valentine's Day, by using both OpenAI's ChatGPT and DALL-E 2 to generate tech-centered, printable Valentine's Day cards with "To/From" blank lines. The objective was to uncover insights and demonstrate what generative AI can compose, which may still need the help of creative human beings. The team opened the door to a new way of saying "Happy Valentine's Day". 
The agency, headquartered in San Diego, California, began by asking ChatGPT to "write fifteen tongue-in-cheek office-appropriate Valentine's Day card headlines to show coworkers you care about them" with parameters touching on topics like long meetings, desk-sharing, email, instant messaging and Microsoft Teams. Based on text descriptions that offered a topic of what they wanted, the software then worked to create a piece of art serving as a unique V-day greeting card.They fed the Valentine's Day office messages to DALL-E 2, the AI-powered image generator, to come up with original artwork.
The agency showed just how creative you can get with these tools. There is always room for more ideas, even when you don't come up with them alone!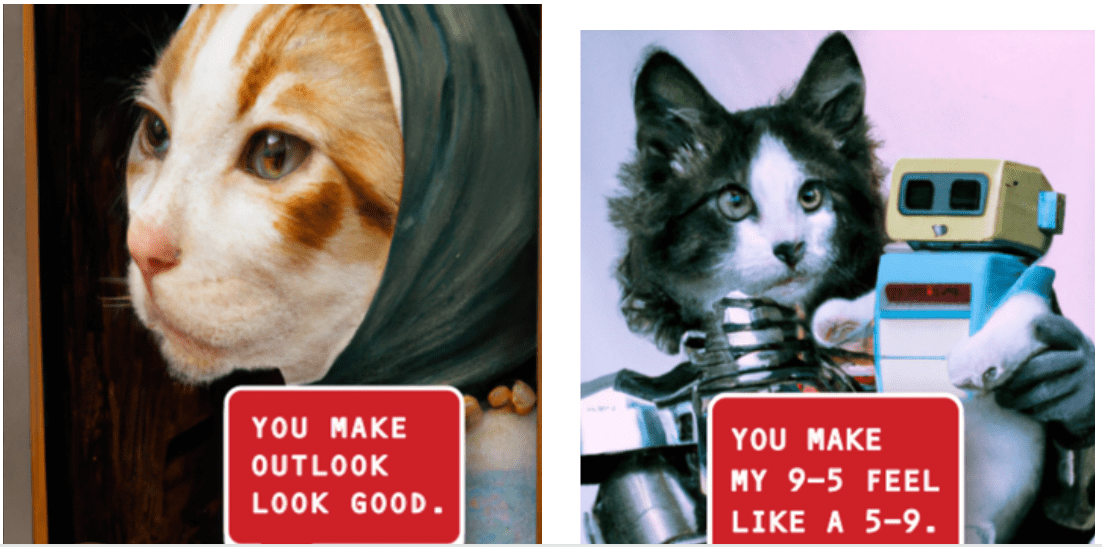 "We chose the stranger image results to pair with our copy selections, as they fit well with the AI-generated theme," said Reid Carr, Red Door's CEO and executive creative director. "It's a great example of something we'd never produce ourselves and that's the point!". 
With the ability to produce such content, AI is still reliant on the helping hand of humans, forming the perfect pair to create and adapt to today's technology. 
Check out more about these Valentine's Day cards here.
Red Door Interactive is a fiercely independent, nationally renowned, full-funnel marketing agency. RDI was founded to help enterprise clients fuse brand with performance marketing to help them break through creatively and grow market share. RDI specializes in standout creative optimized by a data-driven, full-funnel, multi-channel approach to drive meaningful results. Based in San Diego, RDI works with top enterprise brands such as Titleist, Northern Arizona University, Bosch, Stone Brewing, and Shea Homes. RDI has been recognized by leading agency award programs such as Ad Age, and San Diego Business Journal as one of the Best Places to Work and Inc. Magazine for Fastest Growing Companies.