Roseon has partnered with Tiny Castle to bring their game creations to Roseon's game publishing platform and offer its users a variety of casual mobile games to play and earn.
Tiny Castle is a game studio based in Ho Chi Minh City, Vietnam, who develop fabulous creations such as games and 2D – 3D assets with significantly increased efficiency. The team consists of gaming professionals who have previously worked at top mobile game publishers in Southeast Asia, such as Amanotes, ZPLAY and Jambox Games, and developed Triple-A games for SEGA, Ubisoft, Frontier and Amazon.
A year after launch, Roseon has over 100,000 users in the app with 10,000 daily active users (DAU) engaging in its mobile platform to access DeFi pools, trade NFTs, invest IDOs and access the Game Center to play Spin2Win, Zombie Warriors, Goblins Attack or Bobblehead Ball.
What does this merger mean for users?
"We have been working with Tiny Castle for two gaming titles: Goblins Attack and Bobblehead Ball. The team has shown its passion for high-quality casual games. The merger of 2 companies will speed up development and provide lots of utilities for $ROSN token and its ecosystem, moreover, attract millions of potential users to our platform." – said by Allan Ta, Founder & CEO of Roseon.
Apart from providing these benefits to the users, Roseon and Tiny Castle will be working together to develop the Roseon Wonderland, its own metaverse.
What was the reason for the merger?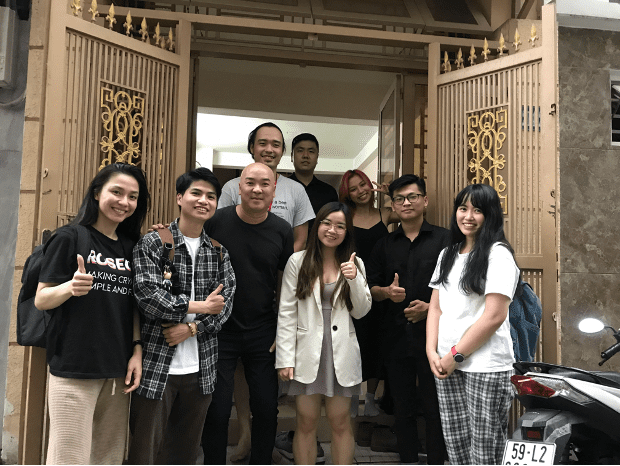 The main goal of this merger is to bring all games into Roseon's platform and offer the users a variety of casual mobile games to play and enjoy. Roseon aims to become an all-in-one mobile crypto investment app with DeFi, play-to-earn games, NFT marketplace and a launchpad. 
As we expect crypto gaming to expand, the platform will provide tremendous income opportunities for gamers and non-gamers. We hope to attract both game developers and gamers.
In Oct 2021, Roseon added GameFi into the roadmap. 
The initial aim was to build a new Play2Earn Game Center with various minigames developed by Tiny Castle and their in-house team. 
Due to the exponential demand from the users and the rising popularity of Web3 games, Roseon decided to enhance the user experience and merge with the game studio to increase gaming titles and bring more choices to the users. 
This merger kickstarts Roseon's journey from being a Web2 organization to Web3 and Roseon now officially becomes a GameFi/Web3 publishing platform.
Why are Web3 and GameFi important?
In contrast to Web 2.0, primarily driven by mobile, social, and cloud technologies, Web 3.0 is driven mainly by edge computing, decentralized networks, and artificial intelligence. It is a huge step forward in terms of open, trustless, and permissionless networks. The networks are open because they're made with open-source software designed by an open and accessible developer community.
Web 3 has immense potential because it gives the authority and power to the users; currently, in Web 2.0, there is a huge dominance of centralized entities; web3 eliminates these entities. The user has complete control over his data.
The gaming industry is realizing the benefits of Web3 and combining gaming with finance under the title of GameFi.
The overall trade volume in blockchain gaming in Q1 2022 was $6.322B. While the overall number of players is still about 1.2 million. There are 1,420 games, and 20-30% of newly listed tokens on centralized exchanges are from GameFi projects, with a daily trading volume of $100,000.
Given the above stats and the potential of Web3, it's not difficult to see that GameFi will see massive growth in the coming years.
Join Roseon today and be a part of this upcoming revolution.
If you want to partner with us, please contact us via email: hello@roseon.finance.
About Tiny Castle
Tiny Castle is a young company with a lot of expertise in games and applications. They strive to provide the highest quality games. 
All products are built using high-quality, clean, and licensed source code.
They aim to provide the best services and distribute the game to everyone. 
Tiny castle not only provides a quality experience with high-quality products, but it also demonstrates excellent design creativity to the world. 
About Roseon
Roseon App is a licensed, mobile-first one-stop crypto investment app. Our Key Features include: Multi-chain LaunchPad, Staking & Farming, NFT Gallery & Marketplace, Game Center.
Roseon is the entire ecosystem covering Roseon's developments in simplifying our users' crypto journey. Our one-stop solution to all crypto needs is accessible via mobile or web, and soon, with our very own metaverse (WonderLand). Our intuitive but user-friendly UI eases the adoption of newcomers to our ecosystem.
Website | Twitter | Litepaper | Telegram | Discord | Facebook