Royal Personal Training (RPT), an upstart fitness brand created by the Norwegian Safai brothers, is gaining momentum as it hits the next wave of its ambitious growth and expansion plan.
RPT, which is based in the star-studded area of Beverly Hills, recently closed a partnership with Peninsula Hotels and is set to unveil the details of a collaboration with Instagram model Sommer Ray in the coming days. The moves come on the heels of what has been a promising growth trajectory for the company already, which transformed from an unknown, 1,500 square foot (SF) facility with no employees besides the Safai brothers into a radiant 8,000 SF complex replete with state-of-the-art equipment.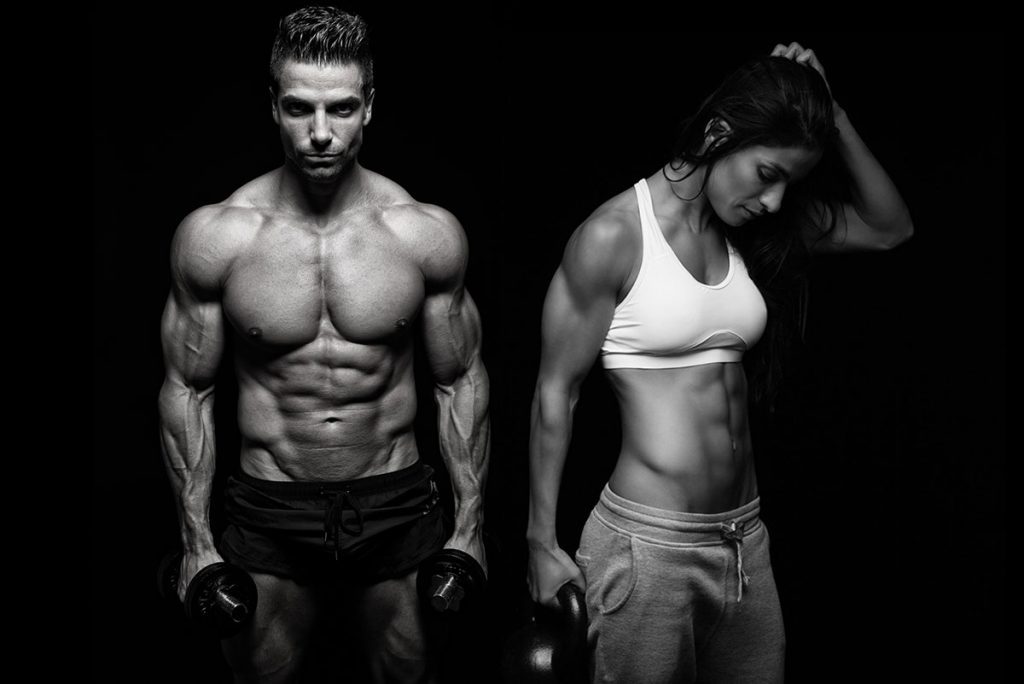 "We've come a long way since my first job parking cars at a hotel," says Shahin Safai, Founder and CEO of RPT. "My brother, Shayan, and I were top trainers at Equinox before leaving and pursuing a business opportunity to build a 5-star luxury fitness experience with an advanced, personalized approach." 
That vision has snowballed into more than 50 employees and a surging social media profile that was recently complemented by RPT's own merchandise line. From humble origins to the #1 LA Personal Fitness center two years in a row, RPT is looking ahead and capitalizing on its ambitious goals to expand beyond LA. 
Targeting Big Business & The Hospitality Industry 
One of the mainstays of RPT's fitness brand has been fusing the Equinox luxury experience with the boutique, customized programs for members of all types — from high-end celebrities to locals looking to achieve extraordinary health goals. 
"We have a holistic approach where we take care of our clients' physical fitness, nutrition, and recovery," says Shahin. "Our elite trainers have all different types of backgrounds and specialties, and they make training their number one priority in their lives and instill fitness as a lifestyle." 
That lifestyle mentality has helped RPT also attract the intrigue of tech companies and hospitality chains, like Peninsula Hotels. Through RPT's Corporate Wellness program, the company plans to extend its brand beyond the bright lights of LA and into a whole new dynamic of high-profile, big business. 
"We eventually want to have RPT in all the leading hotels with personal trainers located in-house," says Shahin. 
Shahin's goal is for RPT to become the "Soho House" of personal fitness, attracting swaths of followers like many of the most successful gym and yoga brands have done — but with a unique twist. 
As part of the deal with Peninsula Hotels, RPT will become the "one-stop-shop" for everything health and fitness related for the chain of lavish hotels founded in Hong Kong.
The move is a curveball to many narrow social media campaigns today, and is instead, a form of grassroots adoption for the RPT brand. With the Peninsula Hotel Bangkok rated the #1 hotel in Asia, and a slate of other hotels topping luxury hospitality charts, the partnership grants RPT significant exposure to thousands of potential clients. In particular, the frequent use of Peninsula Hotels among celebrities will give RPT elaborate network effects among their vast social media followings that would otherwise be very difficult, or expensive to produce. 
"Guests at Peninsula Hotels will have first-hand exposure to our brand," says Shahin. "We plan on deploying in-house trainers directly into their hotel chain, so our classes and lifestyle-oriented strategy will become a part of the Peninsula experience." 
At a time when most fitness brands strictly focus on social media, RPT is pioneering a new, hybrid vision. Bundling a grassroots awareness campaign using a luxury brand with a strong Instagram and merchandise presence should ultimately prove a valuable strategy in the long-run. 
The expansion of RPT from 1,500 to 8,000+ SF in just a few years is a testament to the brand's knack for growth already, and the company's initiative to pursue Peninsula Hotels and corporate wellness programs may, indeed, produce the Soho House of personal fitness. 
The Safai brothers don't plan on straying from the approach of blending luxury and customization that got them to where they are today, and eventually, envision RPT becoming synonymous with the phrase "world-class luxury fitness." So far, their progress points to their ambitious goals as more of an inevitability than some far-fetched dream. 
Peninsula Hotels thinks so, and RPT is building the fitness lifestyle movement to prove it.