Artificial Intelligence abbreviated as AI, plays the most prominent and ever grooming role in our daily lives. The reason for this is the urge for a certain technology that is capable of processing codes for us automatically, solving problems on its own, whilst constantly learning from previous mistakes. Out of dozens of advantages of AI, two certain pros have satisfied every sector to be dependent on Artificial Intelligence.  Firstly, it avoids the hassle of reconfiguring the tech suite each time a new update is launched. Secondly, it provides free time for focusing on bigger and more complicated issues.
POWER OF AI TOOLS
The AI tools are assisting businesses that are struggling to stay a step ahead of their competitors by rewriting their strategies independently, streamlining daily operations, and transforming customer experiences. Following are some more powerful pros of AI that have convinced almost every sector in all sorts of businesses to not only adopt but also rely on AI tools.
AI has an incomparable ability to analyze and interpret enormous data sets, extract worthy intuition and patterns in no time. Using traditional methods for data analysis instead of AI could be a lengthy process and often susceptible to human error.
AI-powered tools can assist businesses in gaining a close perception of customer behaviour, trending market values, and leading industry dynamics.
By leveraging AI-powered chatbots and VAs, businesses can revolutionize customer experiences. Moreover, by analyzing historical interactions via customer data, AI tools can target individual audiences, render personalized recommendations and also predict the future needs of their valuable customers.
By this businesses can alter as well as optimize production levels and inventories, designing supply chain processes accordingly, thus minimizing both wastage and costs.
AI-powered tools using effective machine learning techniques can identify anomalies and potential risks. By adopting smart strategies accordingly, businesses can respond professionally to ever-changing market trends, conditions, and customer demands.
POWERFUL AI TOOLS
An enormous number of AI tools have been launched in the market to date. But some of them are trending and leading the AI market. These are those without which today's leading businesses couldn't imagine managing their daily operations. Artificial Intelligence has revolutionized almost every sector such as cybersecurity, business intelligence, recruiting, software development, coding, 3D modelling, sales, scheduling, and whatnot.
Some of the most powerful AI tools that have possessed the market are Tableau, Symantec endpoint protection, Outmatch, Salesforce, Meshy, H2O AI, Oracle AI, SAS, Caffe, and a lot of many others.
REVOLUTIONIZING 3D CONTENT CREATION
3D content creation refers to creating AI 3D models, objects, animations, scenes, etc. using specifically designed 3D AI software and techniques for modelling, texturing, and rendering 3D objects along with focusing mainly on how to bring those objects appear very close to real life. These contents are created for use in different media such as video games, movies, virtual reality patterns, etc.
3D content creation is a multifaceted procedure that requires creative vision, technical skills, and paying attention to even minor details. It can be more complex, costly, and a lengthy procedure that would require many professional 3D artists and designers. But could we imagine creating stunning 3D content, models, or animations just by transcribing a few words or just by snapping an image? Well yes, the rapid revolution in Artificial Intelligence has made this possible.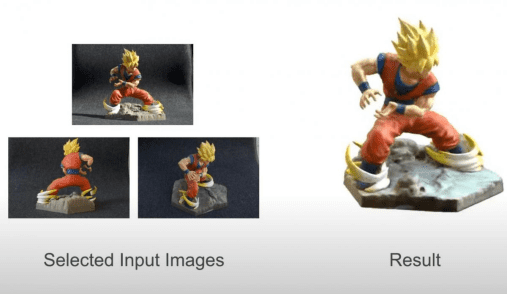 TRANSFORMING IDEAS INSTANTLY INTO AI 3D MODELS
AI 3D modelling lets us experience a seamless fusion of real life and the virtual world. AI-powered tools and software provide us with various options to transform our ideas right away into AI 3D models, objects, or animations. Below are some input methods for your ideas that you can submit to an AI-powered tool for conversion into 3D objects.
Text to 3D – Transforming text to 3D model AI is the most efficient feature of AI-powered tools that can be done just in a few minutes. The user just has to input a few words to describe the desirable 3D object and the AI tool will materialize it instantly. This conversion of descriptive text into a realistic 3D model is performed by using an advanced technology named Natural Language Processing (NLP).
Image to 3D – The feature of transforming images to 3D model AI is advancing rapidly. This works by accepting a 2D image as an input, estimating the depth of the image, and converting it into 3D objects. This type of transformation is usually used when there is a need to create close-to-real-life images or animations.
AI 3D texturing – This type of texturing accepts all possible three types of inputs i.e. text, 2D image, or an un-textured model. The AI 3D modelling tool would automatically texture the model based on the text prompt or the given image.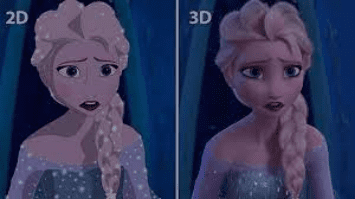 QUALITIES OF AN EXCELLENT AI-POWERED 3D TOOL
The best 3D modelling software offers quality features such as texturing rendering etc. The developers should also focus mainly on these features for the development of a user-friendly platform so that it can be used by users with minimum knowledge.
Modeling – It allows the creation of 3D objects and models via text or an image.
Adding textures – It allows embedding patterns, colours, and different visual details into 3D objects.
Rigging – It involves attaching a 3D object or a model with a skeleton or accessing its control points to make it trouble-free for animation.
Animating – The process of animation means turning an object or multiple objects into a scenario that can add movement to it. This makes them appear more realistic and close to real life.
Rendering – It involves furnishing a 3D model, providing it with a final look that allows it to be more photorealistic.
Concluding Remarks,
AI-powered 3D tools are user-friendly and save time and budget in the long run. All the necessary work is done at the back end for effortless use. But, it also requires a team of professional artists and animators who are equipped with technical know-how for a productive outcome of realistic 3D models and animations.