Owning a classic or exotic vehicle is the life goal of many car enthusiasts. For others, it may be wanting to upgrade what they currently have or add to their collection.
Whatever the case, there are plenty of resources in today's world to help people get the vehicle they want. Whether it's getting a loan from a company like Woodside Credit or going to a car auction like those provided by Barrett Jackson, getting an opportunity to get a new set of wheels makes a difference.
What are the best resources and methods to get the perfect car? Most settle on one of these approaches.
Purchase From a Dealer or Private Seller 
One can find classic and exotic vehicles from dealers or private sellers online. By searching the online classifieds, there are many options locally at a shopper's fingertips. For specific models, there's always the option of making a trip to pick it up or to have it shipped.
The more traditional option is to visit classic car dealerships to find the perfect vehicle. It might take a little time this way, but some prefer to only do their research in person. To save some time, people also have the option of calling around instead.
Dealers will have a lot more experience since they've been selling vehicles for a long time. It's usually going to be a more seamless experience, although some private sellers are willing to be flexible as well.
The advantages of a private seller include a more personalized experience and usually a lower price.
Attend Car Auctions 
Car auctions, such as those hosted by Barrett-Jackson, are a great way to find classic and exotic vehicles for sale. These auctions often have a wide selection of vehicles, and a person can bid on the one that interests them.
The great thing about a car auction like Barrett-Jackson is that there is the opportunity to get a great deal in some cases. It all depends on how many people show up to the auction in the first place. Savvy bidders will know how much they will go up in price before dropping out. It's never an exact science, but auctions continue to be pretty popular.
Financing is also perfect for auctions. Companies like Woodside Credit offer offers low payments for those looking to finance a classic car before they head to an auction. Once an actual total comes in, it helps speed up the paperwork.
Woodside Credit is partnered with Barrett-Jackson. This makes financing a car from a Barrett-Jackson auction easier. Woodside Credit will let you know the estimated monthly payments in real time during the auction. Getting pre-approved by Woodside Credit before going to an auction will also help you know what your limit is.
Join a Car Club 
Many classic and exotic car clubs offer their members the opportunity to purchase vehicles from other members. This can be a great way to find a unique or rare vehicle that might not be available elsewhere.
The more unique and exotic a car, the harder it usually is to find it in the first place. Having connections in a car club could be the difference between getting what is being looked for and having to settle.
Getting into a car club isn't as difficult as it might seem. A lot of car enthusiasts are very eager to share their passion. It's also important to remember that selling a vehicle becomes easier when more people are in a car club. Most car clubs have some type of connection online to stay plugged in. 
Consider Restoration or Customization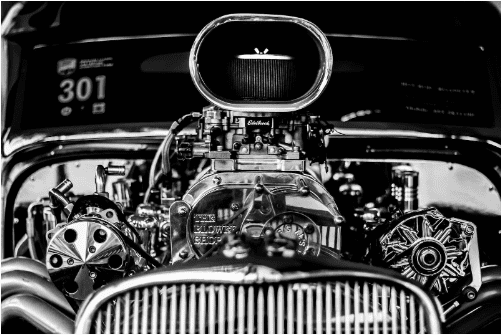 For those who can't find the classic or exotic vehicle they're looking for, it may be time to consider restoring or customizing a similar vehicle. This can be a fun and rewarding project, but it will require time, money, and expertise.
Keep in mind that this could be an option to save some money, but only if a person is experienced enough to handle it all. In some instances, people spend more money restoring and customizing a vehicle as they try to make decisions. A rewarding aspect of the whole process is that once finished, it is a true labor of love.
Paying for a Classic or Exotic Vehicle
The price for a classic or exotic vehicle has been steadily increasing year over year. While having all the money ready to spend is ideal for shoppers, most people prefer to keep more cash in hand or investments. That's where financing can come in handy.
Solutions like Woodside Credit specialize in offering financing options for classic and exotic cars. Woodside Credit strives to get great rates for their customers so they can go home happy and able to manage their finances. It's a great starting point for people to try to put together exactly what they can't afford before spending money. 
Is a Classic or Exotic Car Worth It? 
Ultimately, it comes down to whether a person wants to spend the money on a hobby or not. Many things can be deemed as silly spending, but if it brings someone joy, it's worth looking into it. 
Now that there are more ways to buy unique cars than ever before, it works in favor of the shopper. They can look for exactly what they want, find a way to get a lower price by bargaining and know what type of condition it's in before making a purchase. 
There will always be people harping on the fact that cars are generally not a great investment. However, classic or exotic cars are the exception. Classic cars can appreciate 10-15% every year, especially if they stay in good shape.