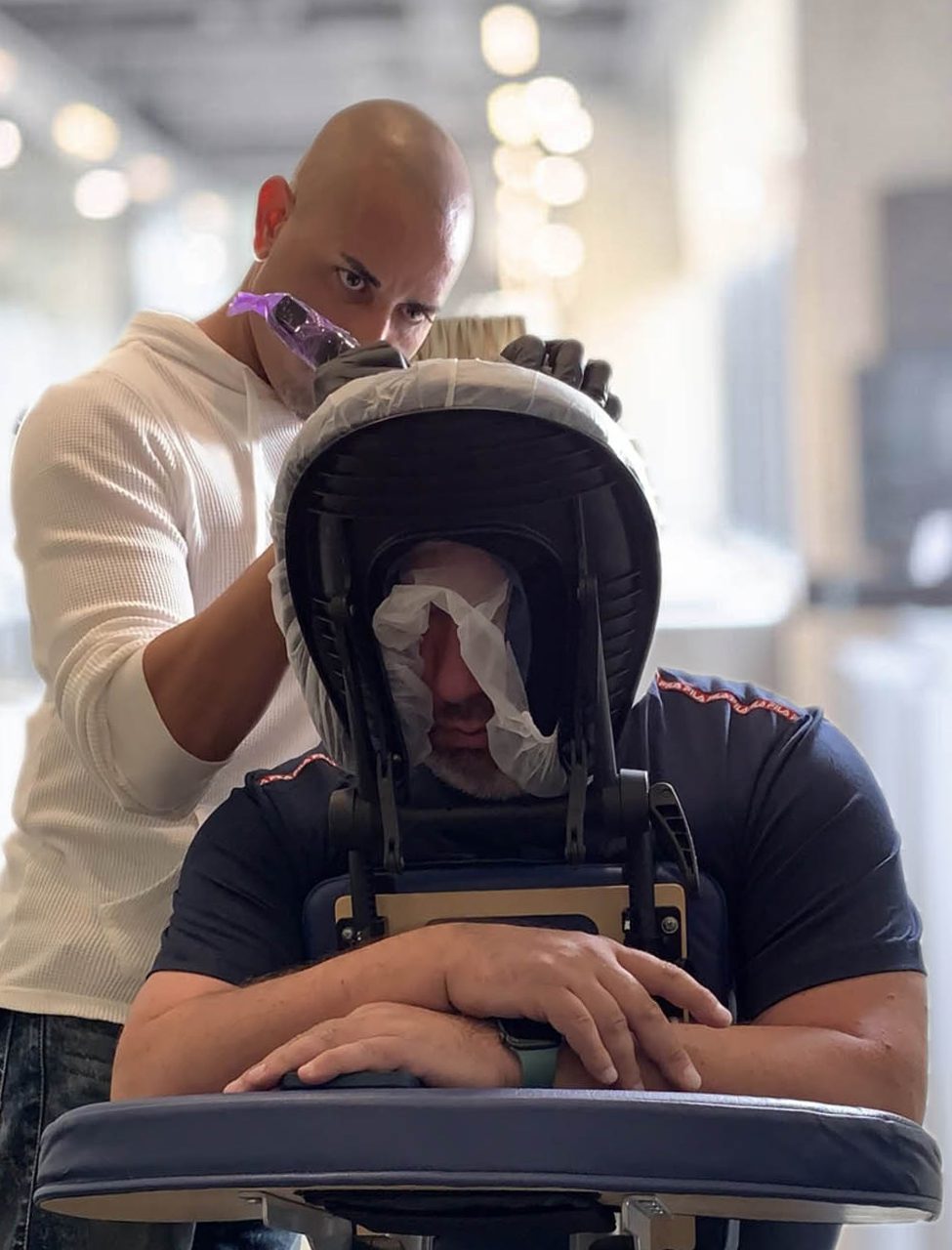 In the world of aesthetics, there's a groundbreaking technique that's transforming the lives of people suffering from hair loss. It's called scalp micropigmentation, and at the forefront of this industry is Alex Asher, the visionary behind a company that's helping individuals regain not just their hair but also their confidence.
As a founder of Scalp USA, Alex's story is a tale of personal transformation that led to professional success. Like many people, he struggled with hair loss for years. Frustrated with his options, which didn't include hair transplants, he stumbled upon scalp micropigmentation, a procedure that uses tattooing to recreate the illusion of hair. This procedure changed his life, boosting his self-esteem, and inspiring him to embark on a new path.
"I was suffering from hair loss for many years until I decided to get this procedure done. Hair transplants weren't an option for me, so there was no other route except for this type of procedure. It completely changed my confidence, and I knew that I wanted to get into the business," Alex shares.
Alex's company specializes in scalp micropigmentation, a technique similar to permanent cosmetics but with a focus on individuals dealing with thinning or balding hair. Their target audience spans both men and women suffering from various conditions affecting hair loss, such as pattern baldness and alopecia. However, one notable niche they cater to is top executives who need a discreet place to get this life-changing procedure done.
"Our brand values are centred around returning confidence to men and women suffering from hair loss. We understand how deeply this issue can affect someone's self-esteem and overall quality of life," Alex says.
What sets Alex Asher's scalp micropigmentation business apart from competitors are the multiple award-winning artists on staff, a state-of-the-art office, and an unwavering commitment to creating natural-looking hairlines.
"We've created a team of artists who are not only experts in the technique but also have a keen eye for detail. We understand that a natural look is crucial to our clients, and that's what we deliver," he emphasizes.
Alex's journey is not just about business success but also a rekindling of his childhood passion for art. Although he initially put this passion aside to pursue financial opportunities, life came full circle when he delved into the world of scalp micropigmentation.
"I had a strong passion for art when I was very young but abandoned the interest in order to pursue financial opportunities. I studied architecture in my first year of college and left after my first year to focus on entrepreneurship. I started my first business at 19, a second at 25, and a third at 31, all of which were eventually acquired by other companies. As life comes full circle, this business, which has grossed over $300,000 in its first year, brought me back into the world of art, a passion I had to let go of from an early age," Alex reflects.
Well, there's no doubt that Alex's journey from hair loss to becoming a trailblazer in scalp micropigmentation is not only a testament to his entrepreneurial spirit but also his commitment to helping people regain their confidence. His company's dedication to artistry and natural-looking results sets them apart in the industry, making them a beacon of hope for those battling hair loss.
As we navigate the world of aesthetics, one thing is clear: Alex Asher is making a significant mark, one step at a time.