Documentary photography is one of the most liked professions all over the globe as it captures the world in its real essence. It captures precious moments and memories in just a mere picture that one can always look back to. Usually, top-notch photographers like Renuar Locaj aim to convey subliminal messages through this type of photography. Renuar is well known for his work and is ready to take over the world with his talent. Recently, his work has received a lot of recognition from the global media.
Renuar Locaj is one of the most well-known photographers who are quite skilled at documentary photography, as well as other niches such as fashion, portrait, and advertising. If we particularly talk about the documentary photography niche, the photographer cares about not only the angles and lighting of the photo but also the highs and lows of emotions it contains. Renuar can depict life as it truly is and has been privileged enough to capture numerous priceless moments in his portraits. His goal is not only to create a name in the field but deliver certain messages subliminally to the people of the world in the hope of spreading light and positivity.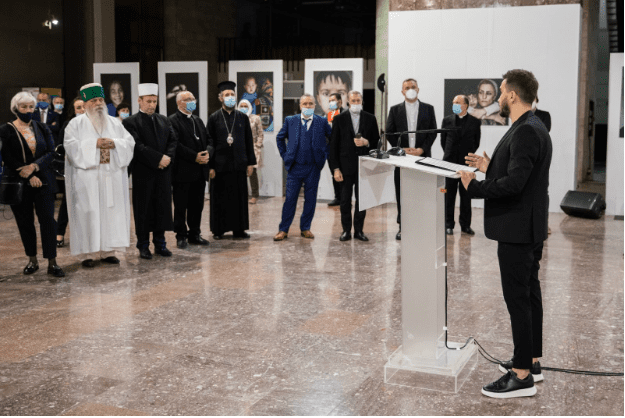 His photographs were displayed in the exhibition that was held in Tirana, "The Dreams We Carry." He beautifully captured the pain and despair of refugees who were moving from Syria, Afghanistan, Iraq, and Sudan to Europe through Albania. Leaving one's place is always a hard thing to do, and the photographs did justice in depicting all of the emotions the refugees were going through in search of a better life away from their homes. 
Renuar took most of these pictures at the border points, which were located at the Greek-Albanian border called Kapshtica. The refugee reception centers were full of people, each with a different story of sacrifice. The exhibition took place in Tirana, first at the National Museum, and then it moved to other cities such as Korca, Gjirokastra, Durres and Shkoder.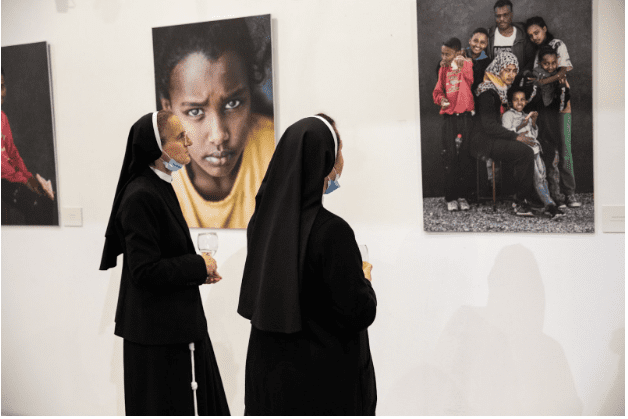 Locaj's work was immensely appreciated by artists, politicians and religious figures. People could vividly see the human reflection on life, both the individual and society, through these portraits. Renuar also wanted to raise awareness through his work and extend his support to people in need. Luckily, he was successful in doing that and inspired people to come forward and donate for the refugees not only in Albania but across the globe. 
Renuar has a firm belief that images do change the way people see and perceive others drastically. That is what he tries to do with his work. He wants to positively impact the world by portraying the dreams of the oppressed. Renuar wants equality to prevail in the world, and everyone should have the fundamental right to live in a safe world. Not to forget, it's not always an easy task to capture such portraits. 
Renuar also faced a couple of challenges during the process. He had to invest himself in every portrait emotionally, and that really took a toll on his mental health. When he empathized with each of the refugees, he felt like one of them and could see directly through their pain and sacrifice for the greater good of their families. Among the refugees, there were little children too who had grown well before their age. The burden of responsibilities on their little shoulders was too much to handle, but they were trying their best to take care of everything. 
There, Renuar also saw hunger and disease, which made the whole scenario even more emotional and mentally draining for him. But it was definitely a once-in-a-lifetime experience for him.
Follow these links to see more of Renuar's work and know more about his past achievements and future goals:
Instagram: @RenuarLocaj
Facebook: @RenuarLocajPhotographer
LinkedIn: @RenuarLocajPhotographer
Website: https://renuarlocaj.com/