BetterLYF, an online therapy platform, is proud to announce the addition of couples therapy to its wide range of online counseling services. Since its inception in 2016, BetterLYF has been steadfastly committed to providing empathetic support for individuals struggling with various mental health issues such as stress, anxiety, depression, and relationship difficulties. The introduction of online couples therapy further strengthens BetterLYF's mission to empower individuals and enhance their overall well-being.
Recognizing the significant effects of societal stigma surrounding mental health issues, Mr. Vikram Beri and Mr. Varun Handa, the founder, and co-founder of BetterLYF, have been at the forefront of revolutionizing mental health care in India through online therapy. By offering accessible and confidential counseling services, BetterLYF aims to break barriers and enable individuals to lead happier and more fulfilling lives.
BetterLYF recognizes the distinct issues that exist in intimate relationships, as well as the vital role they play in overall mental health. Couple counselling provides couples with a secure and supportive environment in which to address their difficulties, communicate effectively, and create healthier relations. The team's counselors attempt to assist couples through common relationship challenges such as communication breakdowns, disagreements, trust issues, lack of intimacy, and emotional disconnection through couples therapy. BetterLYF's competent and caring therapists collaborate with couples to identify underlying patterns and promote constructive discussion.
Relationships are the foundation of our happiness, yet they frequently face challenges that necessitate professional assistance. Couples therapy is a time-limited and concentrated counseling strategy that includes a variety of strategies to address shared responsibilities, future expectations, and commitment issues.
BetterLYF's therapists combine different evidence-based techniques with the idea that every couple is unique, including the Gottman Method, emotion-focused therapy (EFT), cognitive behavioral therapy (CBT), and behavioral therapy. By using an eclectic approach, therapists can customize their methods and approaches to meet clients' unique requirements, promoting long-lasting transformation and relationship building. Couples have a thorough and individualized therapeutic experience from BetterLYF's therapists, who are skilled in these many approaches, enabling them to overcome obstacles, improve communication, and forge better connections. Through BetterLYF's online therapy platform, couples may simply and privately access these life-changing sessions from the comfort of their own homes.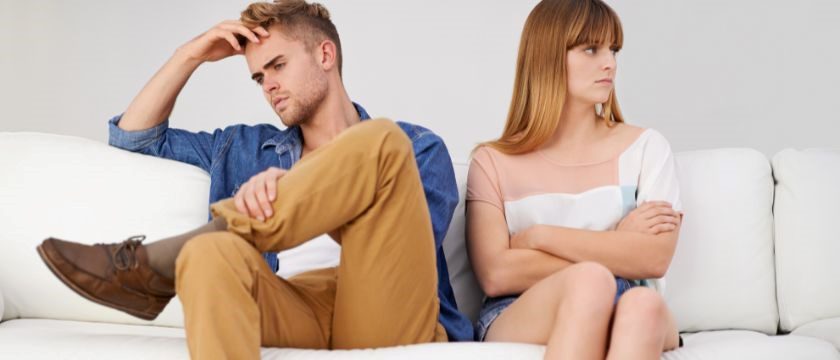 Here are some ways in which online couples counseling at BetterLYF can be beneficial to couples:
Provides You With an Unbiased and Safe Space: BetterLYF's therapists offer impartial comments and insightful observations on social dynamics, routines, and blind spots. They encourage new ideas and comprehension, empowering couples to accept their own and their relationship's evolution. Counsellors encourage couples through hard conversations and situations, encouraging empathy and affirming each partner's ideas and points of view.
Insight Into Oneself: Couples counselling is a transforming experience that gives couples a better understanding of themselves as well as their relationship. Individuals learn about their thoughts, feelings, and behavioral patterns during the therapeutic process, which helps them understand their place in the interpersonal dynamic. This newfound self-awareness helps couples to make good changes, create healthier coping strategies, and stimulate personal growth, ultimately deepening their connection and improving their overall well-being.
Enhancing Communication: Couples' ability to communicate effectively is facilitated by therapists. Online therapy gives partners the skills to clearly articulate their needs, wants, and concerns while also listening to one another. Couples learn to recognize and interpret non-verbal cues, such as body language and tone of voice, to enhance understanding and connection. The relationship benefits from improved communication that is healthier and more meaningful thanks to this cooperative process.
Facilitating Conflict Resolution: Therapists equip couples with helpful strategies for building harmony and understanding in the face of difficulties. Through couples therapy, partners learn effective conflict resolution techniques, enabling them to resolve disputes amicably, actively listen to one another's points of view, and with mutual respect. Couples learn strategies for controlling their emotional reactivity during arguments, enabling calmer and more fruitful interactions. By fostering open and honest conversation, resolving past wrongs, and providing a secure environment for vulnerability, therapists assist couples in re-establishing trust.
Learning to Problem Solve: Couples develop the capacity to disagree in a way that enhances their bond and breaks through counterproductive routines. Through couples therapy at BetterLYF, partners gain an insightful understanding of underlying issues and practical tactics for resolving them. Couples can identify common objectives through this approach, develop empathy, and promote mutual understanding, which leads to cooperative problem-solving and the emergence of new, enlivening dynamics in their relationship.
Fostering a Fulfilling Intimate Connection: Couple therapy helps partners rekindle their physical relationship and cultivate a happy emotional connection by addressing issues with physical and emotional closeness. Expert therapists at BetterLYF create a secure environment where partners can freely express their emotions, fostering emotional intimacy and strengthening the tie between the couple. Couples develop a deeper appreciation for each other's viewpoints through fostering empathy and understanding, which results in a more profound and satisfying relationship on an emotional and physical level. Through therapy, partners set out on a transformative journey that strengthens their general well-being and revitalizes their close relationships.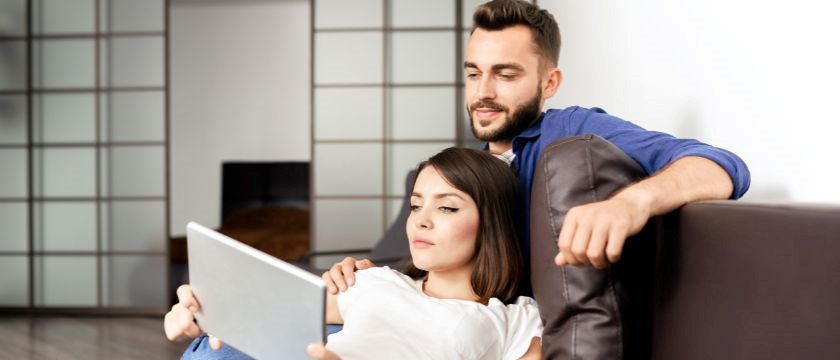 BetterLYF, India's top online therapy platform, has a successful track record, with an astonishing 70% of clients returning for counselling and 90% reporting improvement. BetterLYF is a trustworthy option for couples looking for treatment because confidentiality and security are of the utmost importance. BetterLYF prioritizes the training of therapists, equipping them with the necessary expertise to provide exceptional couple therapy services.
The platform's adaptability and affordability both add to its allure. By using the private, secure, and transformative online couple counselling offered by BetterLYF, start along the path to a happier, healthier relationship with your partner or spouse. You can check out our website for more details on Couple Counseling offered by BetterLYF or to make an appointment. Our experienced therapists are prepared to guide you on a healing journey, whether you're looking to overcome the issues in your relationship or simply want to deepen the bond.