It can cost a fortune for small businesses to create branding for their business. With the powerful resource and tool offered by Renderforest, anyone can start a good business with very little investment. 
In today's online business world image is everything. Also, people have a very low attention rate so, any business that wants to get noticed must have their branding intact. Logos, videos, and websites are a must, but they can take so long and cost so much to make; when using the traditional methods. 
Renderforest is a modern service offering business owners and individuals the fastest and easiest way to get their branding in good shape within a few minutes. The website offers a very intelligent program that allows anyone to create a logo, generate a professional video, and build a responsive website, all in one place. 
Now, there is nothing more anyone can ask for in this time when creating branding materials can be a huge challenge in terms of getting the right person to do it. 
Normally, logos, videos, and websites are not easy to come by. A business owner has to first search for either an agency that will handle everything or look for separate individuals one by one. Most times, it's usually a case of trying one's luck as no one is absolutely sure that the person they hired is going to get the job done the way they want it. 
Also, creating custom logos, videos, and websites may run into thousands of dollars, not to talk of the days, weeks, or even months it will take before the designs are ready. All of these issues are what the team at Renderforest has studied before starting this awesome platform that has come to make life very easy for everyone.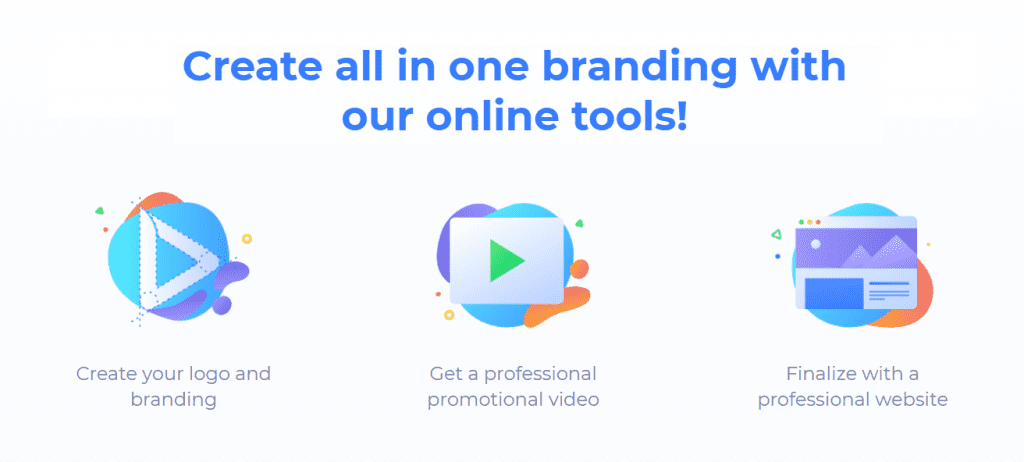 Logos are the identity of every company. It makes it easy for people to identify the business and differentiate it from the competition. Making a custom logo for a business or personal project on Renderforest is as easy as pie. With the Logo maker and brand guidelines creator, all the user needs to do is include details like brand name, etc., and then select the preferred template. The logo will be created within seconds and made available for fast and easy download. 
Without videos, no business can survive on the internet. People now prefer to watch videos instead of reading long text or block of words. Renderforest offers a simple method for anyone to create a video to help promote their business, get attention, and boost visibility. 
Renderforest video creation engine offers hundreds of video templates for users to choose from. After selecting a video template, users can then input their personal details and customize the video to their own taste. Rendering of videos on the site is fast so videos will be ready for use in minutes. Users can create all sorts of videos on the platform including promotional videos, intros, logo reveals, slideshows, presentations, music visualizations, etc. 
After creating a logo and video, there is a need to have a responsive website to host them and draw traffic. Renderforest makes website creation simple, with over 100 templates to choose from and drag and drop site builder. 
Everything on the Renderforest site is automated so users will be seeing changes in real-time. The site is easy to use, very fast, and pricing is friendly. There is no coding needed and no special expertise or skills to create awesome logos, websites, and videos. 
To learn more, please visit their website.