Metadata is data that provides information about other data. In the online world, metadata can be used to help search engines understand what web page content is all about. It helps boost a website's ranking in SERPs (Search Engine Result Pages) and thus more traffic can be generated for a website. In this article, we'll discuss metadata and its importance in SEO.
Metadata Establishes Your Website's Identity
Metadata establishes communication between your site and search engines: it's the hidden text on your website that search engines use to scan and index your site. The metadata is essential for any web page, but it is especially important when it comes to search engine optimization. Why? Well, because without metadata you can't get indexed by Google or any other major search engine! If you were to ask a reputable SEO agency from Sydney, New York, or any city in your location, you would come across this information as a vital piece in link building. If a web page has very good metadata, it is likely that the site will get indexed by search engines faster than other sites which lack meta tags or have bad meta tags. This would in turn give the website an edge over its competitors in SERPs and help it generate more traffic and sales for itself. Google is notable for regularly changing its ranking algorithms, so it is important to update the metadata so that your blogs or content still remain relevant for a long time. Only then will your website's pages or blogs get consistently linked and gradually establish your website's authority.
Bearing this in mind, consider just how vital metadata has become over the years. Let's look at some of its many functions.
Title-Tag Metadata
The title tag is one of the most important pieces of metadata on a webpage, which makes sense since the title tag has an impact on your rankings via keyword usage. However, SEO experts have gone so far as to say it's one of the most critical pieces of metadata on any webpage.
Meta Description
Meta description tags are another staple of good SEO metadata practices. A quality description helps the search engines understand what your web page is all about, and can help influence them to present your site's information near the top of their results pages.
Keyword Density
Another important piece of metadata is keyword density. When done correctly, adding keywords to metadata gives you more chances for those words to appear in Google's index. And though it can be tempting to stuff as many keywords into your metadata as possible, it's actually better if you use less than 10 percent of a given word or phrase within that text. For example, instead of writing "Our Services Include Quality Logos" you can write "Our graphics team creates quality logos."
Headings & Subheadings
Heading tags such as H3 and H2 are another important piece of SEO-friendly metadata. While Google is smart enough to understand the importance of different heading tags, search engine users tend to associate more weight with headings that appear in bold or italicized text: if your web page includes a number of these types of headings, it will help establish its hierarchy and serve customers better. For example, compare "We're looking for talented logo designers!" with "Hired: Talented Logo Designers!!". Which statement looks the most powerful?
Author Bio Information 
Another way you can add metadata to a web page is by adding the author's bio. When you do this, it becomes much easier for users to find information related to your company. Author bios also help search engines establish relationships between authors and the content they post.
Social Metadata
Today's biggest social media networks have implemented metadata that helps establish connections among different web pages. In other words, when Google sees metadata from Facebook or Twitter on a webpage, it understands that there is some amount of social proof behind the site in question. Fortunately, Google isn't just looking at the social proof from large sources such as YouTube and LinkedIn: even a platform like relative newcomer Pinterest has an impact on how well a site ranks in search engine results pages!
Image Metadata
In addition to social metadata, search engines have become very good at parsing image metadata. In fact, so much so that Google recently announced it would use images as a ranking factor! This can be incredibly beneficial for those who want to build up the visual appeal of their site: consider including keywords within image file names and ALT tags (the text which appears when you hover over an image.)
Rich Snippets Metadata
Rich snippets are one of the most recent trends in the SEO industry, and they're starting to show up more and more often. Google's rich snippets help boost click-through rates by providing people with previews of your web pages. For example, let's say someone is searching for restaurants in San Francisco and wants to know what the restaurants around them are like. Someone searching for this information will see your restaurant's listing, complete with reviews, star ratings, pictures (if you've added them), etc., right at the top of search results.
These are just a few examples of how metadata can help improve your SEO efforts. The more data-driven decisions that go into improving your website's performance, the better off you'll be down the road!
Metadata Keeps Your Website Relevant
Another important reason why the use of meta tags might be important for websites is that it can help people find more specific or relevant web pages when they are searching for very specific terms on search engines. A good example of this would be how videos on YouTube have their own unique title, description, and keywords meta tags so that users who search for certain video topics would be able to find relevant videos more easily.
With all the benefits that metadata can provide, it is no wonder why Google and other search engines promote this method of optimizing websites. The use of meta tags should be considered as part of any SEO (Search Engine Optimization) campaign so that users who use search engines to find web pages with specific terms can find their way to your website more easily by seeing your metadata when they do a search.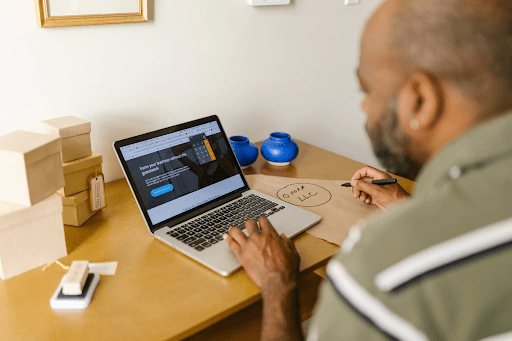 By using metadata, a website can have a better chance of optimizing its contents and promoting itself online. In view of this, webmasters should be wise to use it for their own sites as well as those that they manage. Metadata is important in SEO and has many benefits which must not be overlooked by webmasters or site owners who want to help promote their websites more easily online.