What is an ideal security software? It is one that effectively stops all types of threats, from viruses and other malware to identity theft, phishing, and DDoS. It is an efficient application that diligently operates in the background, monitoring potential threats in real-time, but without hogging CPU and memory resources. Additionally, it should be regularly updated so it can identify the most recent attacks and promptly stop them on their tracks. It should have zero false positives and be completely precise with its detection, quarantining, blocking, and removal routines.
Alas, a perfect security software that possesses such features does not exist. It's difficult enough keeping abreast of the latest cyber strikes; it's even harder to develop an application that is light on resource use but all-encompassing or capable of detecting and preventing all types of attacks. Also, it's almost impossible to bring false positives to zero. There is no ideal security software you can buy even for the steepest of prices. 
The viable options are feature-rich security software designed by experienced developers who regularly update their threats database and unceasingly improve the effectiveness and efficiency of their applications. One good example for this is Reason Cybersecurity.
What Is Reason Cybersecurity?
Promoted as "the most powerful cyber protection for privacy," Reason Cybersecurity is a next-generation malware defense system created by cyber security experts. One of its developers is Andrew Newman, a cybersecurity insider who co-founded GIANT Company Software, which was purchased by Microsoft in 2004. Certainly, the world's leading software company wouldn't be interested in Newman's company if it didn't have any value to offer. GIANT Company Software worked on the development of Windows Defender, which is now the built-in malware protection app of the recent iterations of Windows.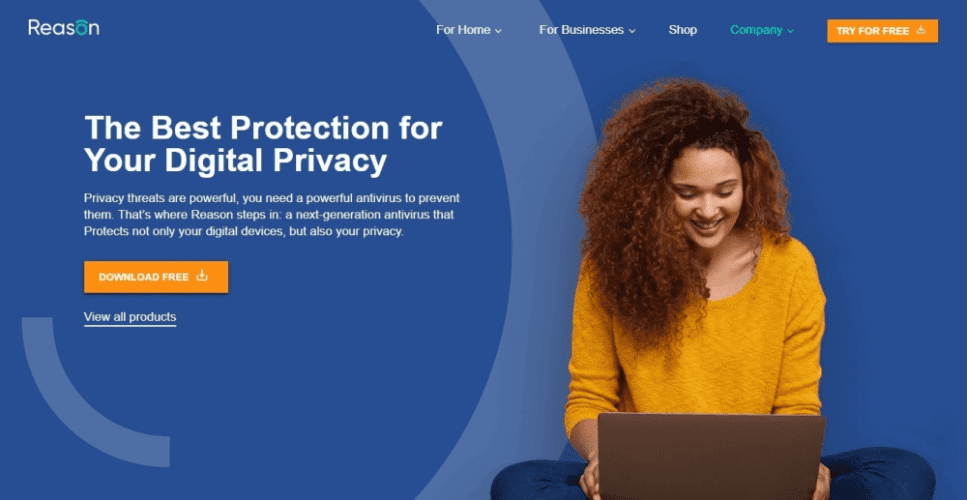 Reason is designed to match the evolving and increasing amount of cyber threats that hound modern day devices. It is intended to serve as a cutting-edge security solution capable of blocking aggressive emerging threats. Backed by a continuously updated library of suspected malicious files and cyber-attacks, it is one of the few security tools that rarely miss in blocking potentially harmful downloads or software installations. It delivers comprehensive protection using advanced, innovative technologies.
Top Features
Reason Cybersecurity provides the following highlight features:
On-demand virus and malware scanning

Real-time protection

Threat removal

Ransomware defense

Unwanted software blocking

Web browsing security

Webcam and microphone protection
On-demand scanning, real-time protection, and threat removal (which includes quarantining) are standard functions almost every other antivirus or anti-malware tool provides. These three need to go together, as it's useless to have the ability to detect a threat when the software does not do anything about it. It's also inadequate to only have on-demand scanning. For guaranteed protection, the security software should be running in the background to deliver real-time defense. It's a good thing Reason has all three for its basic set of features.
Ransomware protection refers to Reason's ability to identify the different ingenious methods employed in ransomware attacks that discreetly encrypt files and ask for a ransom so these files can be decrypted. Ransomware are unlike viruses and other malware that are relatively predictable. They may have already consummated the attack before they are caught. Hence, it's important to use a security software that is designed to specifically seek out ransomware.
On the other hand, to avoid installing harmful software unwittingly, it greatly helps to have a system that disables installation for software from unknown or dubious sources. Many malware infections are propagated because computer users unknowingly permit them. With this feature, it would be difficult to deceive anyone into installing something without thorough scrutiny.
Moreover, Reason comes with a browser add-on to enable secure browsing. This add-on creates labels for links to help users avoid links that may contain potentially harmful content.
The last two features (webcam and microphone protection) are the highlights of the privacy-centric nature of Reason. Aside from preventing spyware, keyloggers, and other data-siphoning malicious software, Reason also safeguards the image/video and audio recording components of devices, so they don't get hijacked or remotely accessed by cyber interlopers.
Advantages and Disadvantages of Using Reason
Reason offers comprehensive protection in an easy-to-use package. With its intuitive interface, figuring out how to configure and use the software shouldn't be a difficult task. Anyone who has been using Windows applications for some time will find Reason's interface familiar. It has a minimalist, but well-organized look that does not necessarily look boring.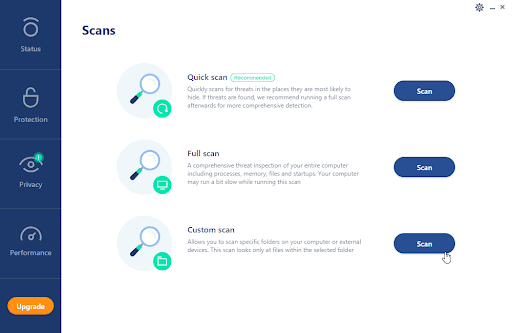 Also, the software is frugal on resource use, so it shouldn't affect the performance of computers as it runs in the background to provide real-time protection. It may only show some signs of struggle when the computer (where it is installed) is old or has inferior technical specs. It may also occasionally encounter hiccups when processing a detected threat for quarantining and removal.
Another advantage of Reason is its emphasis on privacy. It's one of the few malware defense systems that give importance to the security of private information or media. As mentioned, Reason can regulate access to the camera and microphone of a computer to prevent hackers from taking photos, videos, or audio recordings without the knowledge of the user.
Lastly, Reason can be used for free. You don't have to pay for the subscription version if you only need to keep malicious software at bay. However, if you want guaranteed defense from ransomware, warnings for harmful links when surfing the web, protection from installing unwanted software , and camera and microphone protection, spending for the premium version isn't a waste of money.
When it comes to the disadvantages, it bears pointing out that Reason only works with Windows. It has no version for Mac computers or mobile devices. Also, it is supposedly designed to protect IoT devices, but this function is still labeled "coming soon."
Reason Essential vs Reason Premium
Reason is offered in free and premium versions referred to as Reason Essential and Reason Premium respectively. The former provides the basic functions of virus and malware scanning, real-time protection, and threat removal. If you want to take full advantage of Reason's expertise, it is advisable to upgrade to the premium version. The Reason Premium version provides all of the features briefly discussed above. 
Comparing Reason to Other Security Solutions
Five of the leading malware protection software at present (based on PC Mag's reviews), share similar features. McAfee Antivirus Plus, Norton AntiVirus Plus, Kaspersky Anti-Virus, Bitdefender Antivirus Plus, and Webroot SecureAnywhere AntiVirus come with on-demand and on-access malware scan, phishing protection, malicious URL blocking, and behavior-based detection. Most of them also provide vulnerability scanning and unwanted software installation blocking features.
Reason is in good company in offering functions beyond the usual malware detection and blocking. It distinguishes itself from other security solutions with its emphasis on privacy and ransomware defense.
In Summary
You will rarely find a security software that has all of the features you want. However, you can find one with everything that matches your needs, or one that has features compelling enough to make it worth trying. An antivirus or malware protection software that offers additional practical features, especially along with a massive price discount and money-back guarantee, is definitely worth consideration.
Feature image: Pixabay.