In times of financial need or sudden unexpected life circumstances, selling a home quickly can be a lifesaver. Whether you're faced with unforeseen medical bills, the aftermath of a natural disaster, or a change in your relationship or family dynamic, the prospect of securing fast cash from your property can provide much-needed relief. 
Read on to discover a streamlined path to selling your home for cash to a local real estate investor. This comprehensive guide covers the 14 essential steps that ensure not only a rapid transaction but also a means to alleviate financial burdens effectively. Discover how to make the most of this simplified, efficient approach to real estate transactions, and regain control of your financial future.
1. Decide to Sell
Step one of the whole process of selling a property begins with the decision to sell. Make sure you are sure this is what you want to do before going any further. Perhaps you are a motivated home seller with a need for quick cash to help you out of a tough spot. In that case, you should consider making a cash sale to a local buyer, missing out on the hassle of using an estate agent and selling on the competitive market. 
2. Prepare for the Sale
If you are going down the traditional route of selling through an estate agent, you'll want to clean the house, complete repairs, re-paint any areas that need a touch-up, and make sure the lawn looks great. The first impression of your home that potential buyers get as they approach the house is known as curb appeal. Curb appeal is important when you use a real estate agent and put your home on the market, as it can influence potential buyers' initial interest in purchasing the property.
However, if you plan to sell for cash, you can avoid this step, as it is not necessary for you to clean or complete any repairs for this kind of sale. A cash buyer will assess the house as-is and complete any repairs they deem necessary without the need for you to splash out. So, if you're going for a cash sale – which is the best way to get a quick deal – the preparation will be mental, rather than physical. Get ready to emotionally say goodbye to the home and move on to greener pastures.
3. Set a Reasonable Price
You will need to have an idea of how much you would like to get from the home sale. This will help when offers start to come in and you can assess whether you are satisfied with the proposals. If you are using an estate agent, you'll complete house repairs and cleaning, get a home report, have the home valued, and go from there. 
Meanwhile, if you've decided to go for the quickest sale possible and you're opting for a cash buyer, you can sell as-is and accept a little less for the convenience of not having to do any repairs or pay an agency fee. Have an idea of how much you would like to get for the house, but be flexible and remember that the speed of the sale is another factor to keep in mind.
4. Find a Cash Buyer
Securing a quick deal with a cash buyer can be the best way forward, especially if you need cash fast. There are various reasons why this might be the case. Many people use a cash buyer for quick access to funds if they have recently separated or divorced, if they have missed mortgage payments, in the case of pre-foreclosure, if the house has been severely damaged in extreme weather, or if they need cash for medical bills or family reasons.
Really, you can choose to opt for a cash buyer for any reason at all. Local cash buyers can take a lot of stress off your plate as they do the repairs for you, eliminate the need for an estate agent, and can close on your home in just two weeks. Make sure your cash buyer is legitimate and trustworthy. NC Fair Cash Offer is a real estate investor company that buys Wilmington NC homes in 14 days or less and is an accredited business, verified on Google. They offer a simple form on their website for no-obligation cash offers in no time.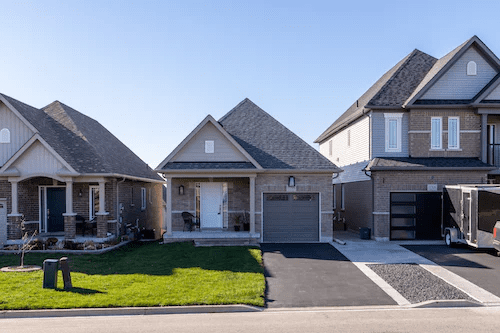 5. Fill Out the Form on Their Website
When you navigate to the real estate investor's website, you can kick-start the cash sale process by filling out the form and giving basic information about the property and why you are selling. You will be asked how fast you need to close, whether the property has had any repairs in the last five years, how much money you would like to walk away with, and what condition the property is in. If you prefer to explain all of this over the phone, this is usually an option as well.
The company will review the information provided and then contact you with the next steps. It is best to provide as much detail about your situation as possible to avoid any delays or uncertainty.
6. Wait to Be Contacted
You should hear back from the real estate investor quickly, as the whole process of buying property for cash is hailed for its efficiency and speed. You will have filled out on the form what time is best for you to be contacted, and this will give you an indication of when you will hear back from your local cash buyer.
You can even complete this process if you are out of state as all forms can be filled in and signed digitally. This means you can complete this sale fast without delays, complications, or the need to travel if you are not present at the time of the sale. Some people sell their inherited properties for cash and do not have time or immediate resources to travel across the country to manage the process themselves. But with a local cash buyer, the property is in good hands and you can proceed, comfortable in the knowledge that everything is being taken care of by a legitimate, accredited property investor and their attorneys. 
7. Show the Property in Person
Once the cash buyer has contacted you to discuss your options over the phone, they'll arrange a meeting in person. If you are not in town, you can arrange for the buyer to enter the home in your absence. It will be necessary for them to view the property in person to get an accurate scope of the work needed for any outstanding repairs and to assess the property's value and condition for themselves.
8. The Cash Buyer Assesses Property Value
As local cash buyers will purchase your house as-is, there is no need for you to worry about the state of your home, even if it has been recently damaged by a natural disaster or fallen into disrepair. This will not stop them from making an offer, it will just factor into the final calculations and they will consider how much they'll need to spend on the property before re-selling. Even if your property has fallen into rack and ruin, you can still receive an offer for the plot and any salvageable features.
9. Receive the Offer
The offer you receive will be concrete and your local cash buyer will stand by it. Remember, your cash buyer is purchasing the home directly from you, with no middleman. This means you have no fees to pay and you can avoid time interruptions. So, the amount of money they quote you is the amount of money you will walk away with, in as little as two weeks. If you are happy with the offer, you can accept.
If not, it is entirely up to you if you want to withdraw from the deal or look elsewhere for a better offer. But if time is of the essence, rest assured that the no-obligation quote you receive from the real estate investor will be fair and reasonable given the condition of the property.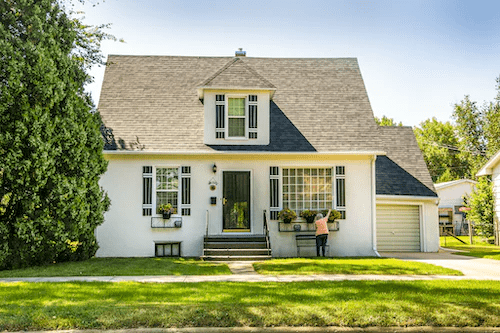 10. Accept the Offer
Then, when you're ready, you can accept the offer. An agreement will be reached on the purchase of your house. You have the option to either accept the offer and proceed to a quick closing or choose a closing timeframe that suits your preferences. Remember, a local cash buyer who buys properties as-is won't back out or offer a lower price two days before closing, so you can relax in the certainty that your offer will still be there in a few days or weeks.
11. Close in 2 Weeks or Less
The cash home-buying process is painless and on average takes 10 days to complete in Wilmington, NC. Your local cash buyer will close with local and trusted attorneys to ensure that everything is above board and legitimate. During this time, you can make other arrangements for where you are going to move to or what your next steps are for the money you'll receive. 
12. Get Your Cash
This is the most exciting part – once the sale is completed and you have closed on the home, you can pick up your cash, without the need to pay real estate commissions or agent fees. As a motivated seller with financial reasons to need fast cash, this is the moment of relief that you have been waiting for – and luckily, you have not had to wait long.
13. Pack Up and Move
Note that when selling a property, the process doesn't end with the sale agreement. Homeowners then find themselves facing the sometimes daunting task of packing up their things and relocating to a new home. This process involves carefully sorting, boxing, and labeling items, hiring trusted movers, and ensuring a smooth transition.
The emotional aspect of leaving behind a familiar place adds to the toll. Moving house takes a fair amount of planning, organization, and assistance to ease the stress and pressure of the situation. However, with the cash already in your pocket and the ease of sale, this should be a manageable and ultimately rewarding part of the home-selling journey.
14. Alleviate Your Financial Troubles
Whatever the reason for the fast cash sale of your property, it is no secret that selling a home for cash fast can provide significant and immediate relief from financial burdens. Whether it is a family sickness, a sudden life change, or any other external pressure on your bank account, the quick cash from this kind of home sale can make all the difference.
Opting for a cash sale bypasses the lengthy traditional selling process, avoiding realtor fees, expensive repairs, and the uncertainty of a drawn-out listing and closing period. This swift transaction gives you almost instant access to a lump sum of cash, helping you to settle debts, cover unexpected expenses, or invest in new opportunities for your future. The simplicity and speed of a cash sale to a local real estate investor offer a valuable solution to anyone seeking to alleviate financial pressure and regain control of their financial situation quickly.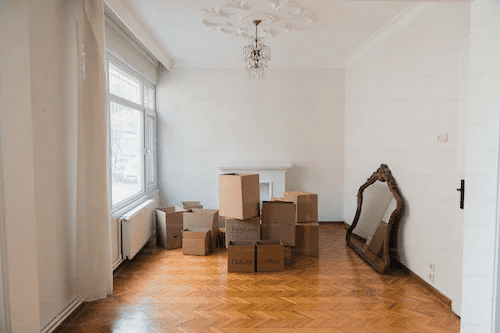 In sum, selling your home for cash is more than just a transaction; it is a lifeline when you need it most. We've covered 14 essential steps to securing a quick cash deal for your home, and you can see that this process isn't just about selling a property; it's about gaining control over your finances. Whether you're facing unexpected challenges or you're seeking a fresh start, the option of a cash sale provides a fast and easy solution. It eliminates the time-consuming hurdles of traditional real estate transactions. 
By following these steps, you can achieve financial freedom quickly. You'll be unburdened by financial worries, and ready to embrace new opportunities. Remember that in real estate, a cash sale is your ticket to a brighter, more secure tomorrow. So, embark on this cash sale journey today, and discover the financial freedom that awaits you through selling your home fast for cash. Good luck with the sale!