Mountain biking is an easy and comfortable way to travel and is gaining immense popularity worldwide. However, it can be challenging, leaving you hot, sweaty, and out of breath. Thankfully, electric mountain bikes can make the ride much more enjoyable.
A mountain electric bike is similar to a regular mountain bike, except it has a small electric motor and a hidden battery pack to provide extra power and speed.
RANDRIDE is a brand that specializes in creating high-quality electric mountain bikes, and their Explorer Pro model is highly sought after. I was honored to be invited by RANDRIDE to review and test-ride this electric mountain bike.
Review of Mountain Electric Bike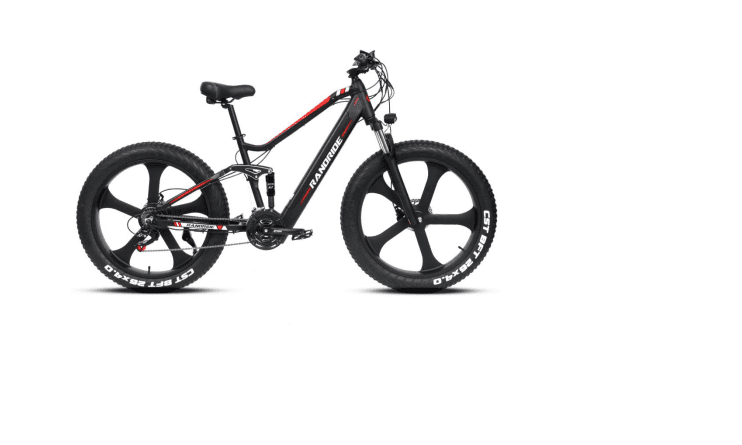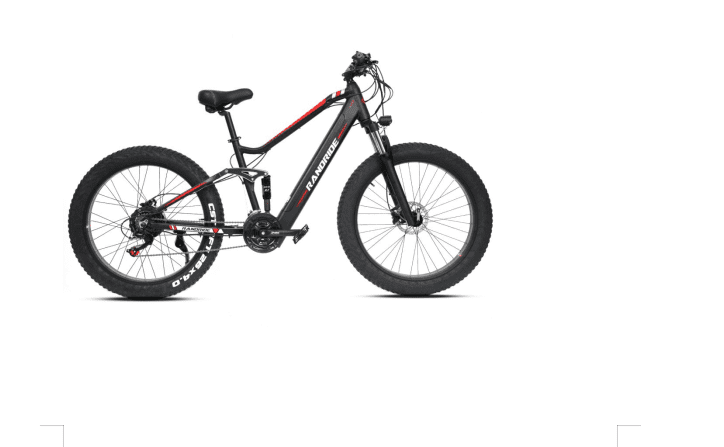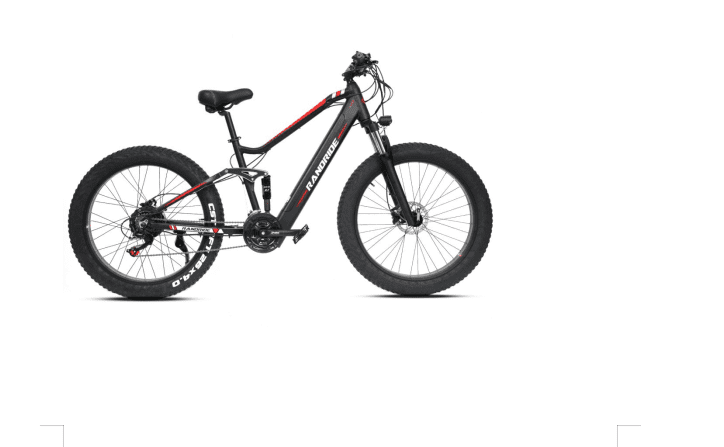 The RANDRIDE Explorer Pro is a powerful and versatile electric bike that can take you anywhere you need to go. Its 1000-watt brushless motor and 48 V, 17 AH battery can travel up to 80 miles on a single charge, making it perfect for long-distance trips. The full suspension provides a smooth ride even on rough terrain, while the large 26″ x 4.0″ tires provide excellent traction and control. The bike's total payload capacity of 450 pounds is great for carrying heavy loads, and its 84-pound weight makes it easy to transport.
The design of the RANDRIDE Explorer Pro is smart and modern. It has a sleek, minimalist look, and its components are easy to understand. The battery is integrated into the frame, and the motor is neatly tucked away, making it look like a regular bike. The bike also has many features that make it convenient, such as a built-in LCD to show your speed, range, and other important information, an LED headlight and taillight, and a USB port to charge your phone or other devices.
Overall, the RANDRIDE Explorer Pro is an excellent bike with a great range, a powerful motor, and many features. Whether looking for a reliable bike for long rides or a fun daily commuter, the Explorer Pro is a great choice. It's well-built and designed, and impressive range and power make it an ideal option for those who want to explore their world.
Performance of Mountain Electric bike
The Explorer Pro is powered by a 48V 17AH Samsung lithium-ion battery that ensures durability and high performance. You can ride the bike in pedal-assist and full-electric modes, depending on your preference. The former can travel up to 80 miles per charge, while the latter can travel up to 60. The 1000W and 100Nm torque brushless geared hub motor gives me plenty of power.
I can reach a top speed of 31mph on flat ground to enjoy the feeling of flying. The Explorer Pro has a Shimano 27-speed shifting system, allowing me to handle all terrain. I can ride at lower speeds in cobbled and uphill areas to ensure the electric bike has enough power. I can choose higher speeds on more stable sections to convert more energy into speed. I enjoy feeling the wind on my face while riding at top speed.
This 26″ mountain electric bike gives me a feeling of sprinting and a great sense of security while riding. Shimano's hydraulic brakes are extremely precise and responsive, and Shimano is renowned in the electric bike accessories world. The aluminum alloy frame ensures this bike has enough stiffness to tackle the mountains.
The full suspension eliminates most vibrations while going up or downhill, and I didn't feel any bumps. The one-piece wheel is a standard feature on mountain bikes, and it provides much more support than spoked-wheel e-bikes I've ridden before. Furthermore, the wheel is quiet and doesn't emit annoying sounds. In conclusion, I'm a huge fan of this fast, low-suction, and quiet mountain electric bike.
The appearance of Mountain Electric Bike
When you first look at this e-bike, your eyes will be drawn to its fat 4-inch tires, so strong and cute that they could be called "big monsters," increasing your sense of security. With its aluminum frame and integrated wheel fat tires, this e-bike will ensure you will be recognized. I rode home on this black and red mountain e-bike, and everyone in the village turned their heads to look at me; it was a real joy.
In addition, the Explorer Pro came with a color display that recorded how many kilometers I had ridden, how fast I had ridden, the battery level, and so on. Technology benefits humanity. It also has bright front and rear lights, so I no longer have to worry about the safety of riding at night. I'm already planning a trip with my friends on this electric mountain bike!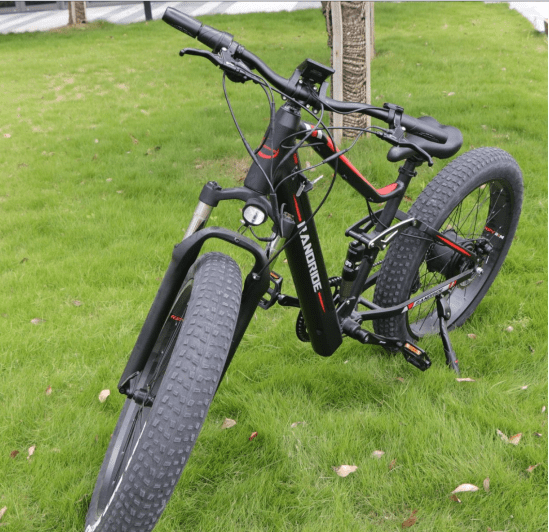 Mountain Electric Bike Price
The RANDRIDE Explorer Pro, at around $2,000, is an incredibly good value in the mountain e-bike market. You won't find a mountain e-bike with a 1000w motor, 17AH Battery, CST fat tires, full suspension, Shimano 27-speed gear shift system, and Shimano hydraulic brakes at such a price anywhere else. RANDRIDE has it all, and if you're looking for a great mountain e-bike on a budget, the RANDRIDE Explorer Pro is definitely worth considering.
You can visit the RANDRIDE website to learn more about this e-bike: