Fast speed internet and ever increasing use of smartphones has changed how people used to communicate. The need of cheaper and instant communication gave rise to a multitude of mobile messaging applications that used the internet instead of the carrier to transfer messages and documents.
Viber is a cross platform communication application that allows its users to communicate through instant messaging and Voice Over IP (VOIP). Founded in 2010, the company has garnered over a billion users in 9 years.
New Features
In its effort to provide world class services to its users, the Viber team is constantly working on development of new features and additions. Each feature has been carefully designed after intensive study and developed to offer ease and practicality:
Quick Reply

: By swiping down on a preferred message, users can reply instantly without needing to highlight and select the message now.
Common Groups

: Users can now check out their friends and contacts to find what common groups they have. This will enable users to have a better idea of what their contacts have interests in and connect socially.
Messaging Information

: On the main chat list, users can now see if their contacts have received messages, read them and even if they are composing a reply.
Desktop Lock

: As a cross platform messaging application, Viber is also available on PCs. This can be an issue for users who share their computers with others. Lock Viber Desktop now allows users to keep their Viber application secure and private when they are not at their chair.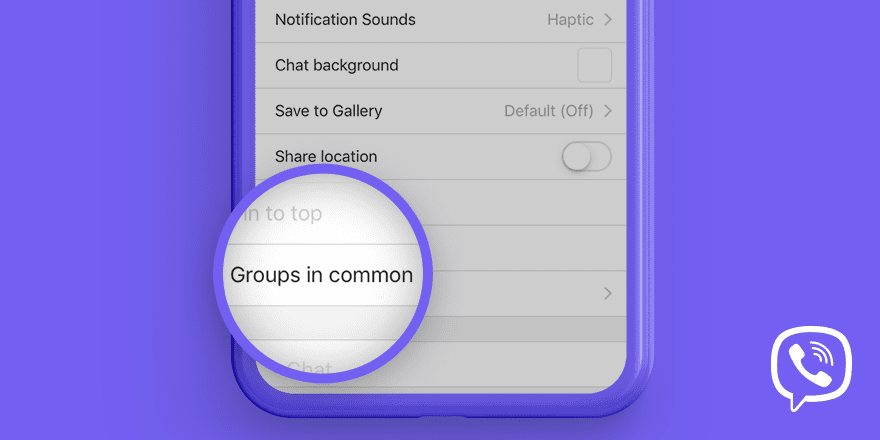 Popularity and Other Functions
Viber has made a name in the social messaging industry by offering a number of services that are not offered by rivals. At first glance, these features may seem generic, but Viber has made sure that its offers are a step ahead of its competitors:
VOIP

: While other messaging apps allow users to make audio calls for between users, they have a major limit. If the caller wants to connect to a person who is not using the same application or platform, the call would not be possible. Viber, on the other hand, allows users to make VOIP calls to their contacts who are not using the application. The call rates are decent and credit can be bought easily with a credit card and even PayPal.
Public Accounts

: Unlike other messaging and connecting apps, Viber allows firms and organizations to set up their channels, called Public Accounts. These accounts can help celebrities and brands to interact with their fans and customers. The accounts can be set to be either one way information stream or allow users to connect and interact with the account.
Hidden Chat

: Users can selectively highlight individual chats and groups to hide them with a password so that privacy is guaranteed at all times.
Delete Messages

: Like an arrow fired from a bow, messages sent in other apps cannot be stopped and they will be seen by the recipients. Some messaging application do give options to delete messages if users realize that they should not have sent them in the first place, but that option is available for only a short time after sending the message. Viber, on the other hand, offers users to un-send their messages at any time. It does not matter if the message is a minute old or a year old.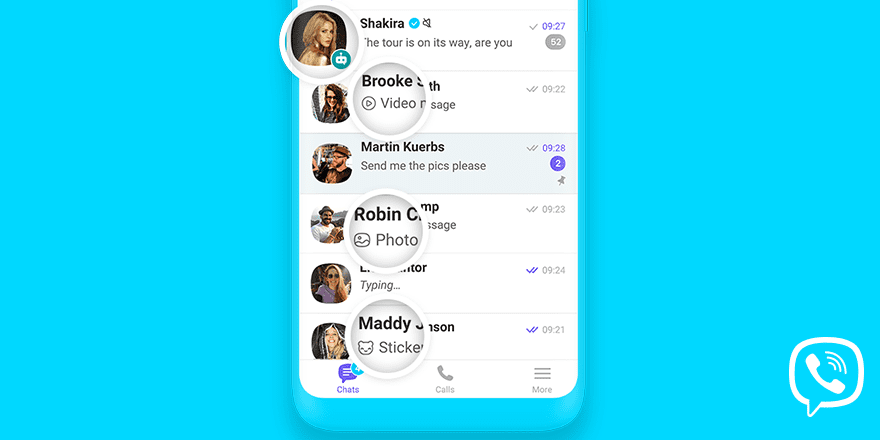 About Viber
Viber was created by Israeli startup team of Talmon Marco and Igor Magazinnik in 2010. Initially designed for Voice Over IP(VOIP), Viber only was capable of making calls. Less than a year later, instant messaging feature was added. 8 years since its inception, the messaging application has a broad user base from all over the world. The cheap voice calls, free messaging and tons of other features have made Viber one of the preferred messaging applications in the world. Viber is also the official communication channel for the world famous soccer FC Barcelona and official partner for the Golden State Warriors.
The cross platform availability means that Viber is available for use on nearly all kinds of operating systems and machines, including Android, iOS and Windows.
Rakuten Viber
Rakuten, the Japanese e-commerce and internet giant acquired Viber in 2014 for an estimated USD 900 million. Since the acquisition, the users of Viber have increased many folds. In Russia, it is the most preferred social messaging application in use, even surpassing WhatsApp. Under new management of Rakuten, Viber has been able to offer new services and options that has made it stand out from the rest of the crowd.
Rakuten has introduced end to end encryption in Viber services, ensuring that no one but the sender and the receiver of messages know the content being sent and received.
For more information, visit: https://www.viber.com/