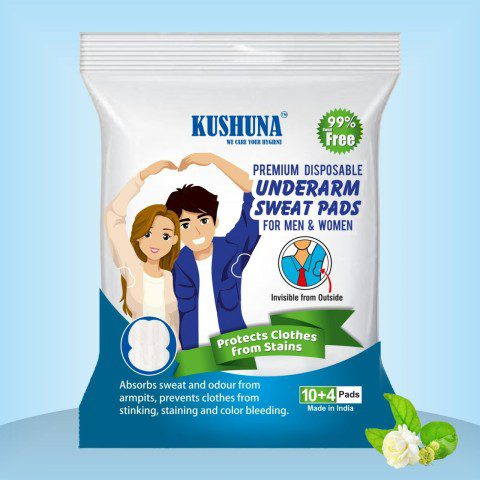 Radhe Gopal Industries, a leading manufacturer of hygiene products, is pleased to announce the launch of its latest product, Kushuna underarm pads. These innovative pads are designed to keep you dry and confident throughout the day, offering a comfortable and discreet solution to underarm sweat.
Made from high-quality materials, Kushuna underarm pads are ultra-thin and lightweight, making them perfect for everyday use. They are designed to fit comfortably under your clothes, providing an invisible barrier between your skin and clothing, so you can go about your day without worrying about sweat stains.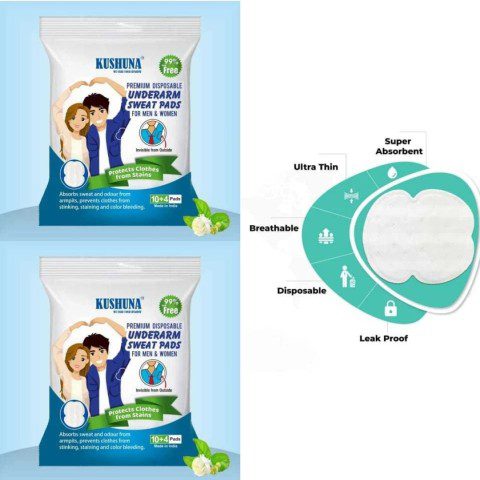 "Lalit Manghnani, CEO of Radhe Gopal Industries, stated, "We are thrilled to launch Kushuna underarm pads, which are designed to meet the needs of today's active and busy lifestyles. Our team has worked tirelessly to develop a product that not only provides effective protection against underarm sweat but is also comfortable to wear and affordable."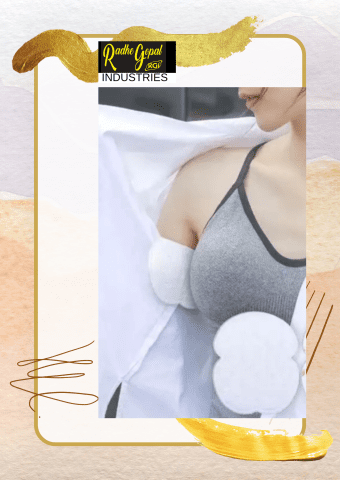 Kushuna underarm pads are perfect for anyone who suffers from excessive underarm sweat or wants to stay fresh and dry throughout the day. They are suitable for all skin types and are available in a variety of sizes to fit all body types. They are also hypoallergenic and free from harmful chemicals, making them safe and gentle on the skin.
"At Radhe Gopal Industries, we are committed to providing high-quality hygiene products that meet the needs of our customers," said Manghnani. "We are confident that Kushuna underarm pads will become a must-have item for anyone who wants to stay fresh and confident, no matter what the day brings."
Kushuna underarm pads are just one of the many products offered by Radhe Gopal Industries. The company also manufactures panty liners that are designed to provide effective protection against vaginal discharge and other feminine hygiene issues.
Kushuna underarm pads are available now from leading retailers nationwide. For more information about Kushuna underarm pads and other products from Radhe Gopal Industries, visit our website at www.bestunderarmpads.com
Join us on a global journey of success in hygiene industry.- become our business partner today!