(Phoenix, AZ) – The $PYE Token is the first multi-chain reward ecosystem powered by the innovative Swap 2.0 Technology established in its smart contract. The $PYE Token and Swap 2.0's one-of-a-kind exchange platform creates an authentic and sustainable token-project trading market. 
PYEs' proprietary tech allows projects to collect taxes in the paired asset (BNB, ETH, etc) rather than project tokens.
The $PYE Token and Rewards
$PYE is the proprietary token that powers the PYE Ecosystem.
The main idea behind $PYE is to provide an authentic automated market maker that currently operates on both the Binance Smart Chain (BEP-20) and Ethereum (ERC-20). It will expand on more chains such as AVAX, MATIC, ALGO, and more in the future.
The Circle of $PYE and Staking
One of the numerous ways DeFi allows users to earn rewards is by staking tokens for rewards. When a user "stakes" a token, the token is transferred from the user's wallet to the protocol's smart contract, which the user is staking.
The Circle of $PYE allows holders to participate in earning upside while the project develops to its full potential. Each holder gets rewards according to the percentage of tokens held and proportionates to the transaction executed.
The $PYE Token Reward System:
Stake $PYE to earn $APPLEPYE.
Stake $APPLEPYE to earn $PEACHPYE.
Stake $PEACHPYE to make more $PYE.
Add liquidity using the liquidity tab on the Exchange page by pairing PYE with BNB or BUSD to create PYE-LP tokens that earn trading fees and can be staked in Farms to earn rewards.
PYE allows you to explore the functionalities of the ecosystem.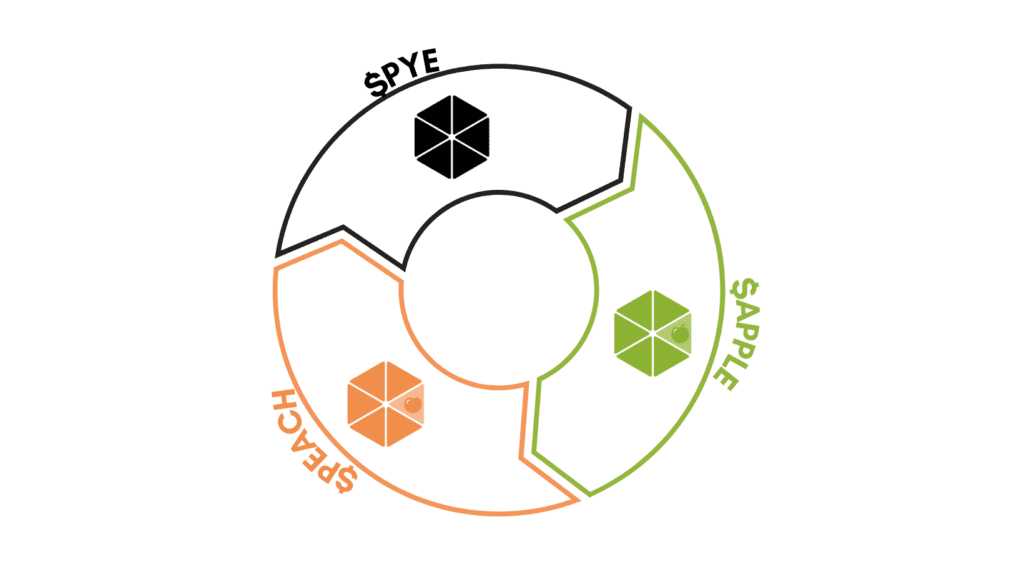 Swap 2.0 Technology
Swap 2.0 technology allows our users and projects to swap with the base coin instead of the project token when collecting tokenomics. Every project that launches on PYESwap will utilize Swap 2.0 and advance its chance of success.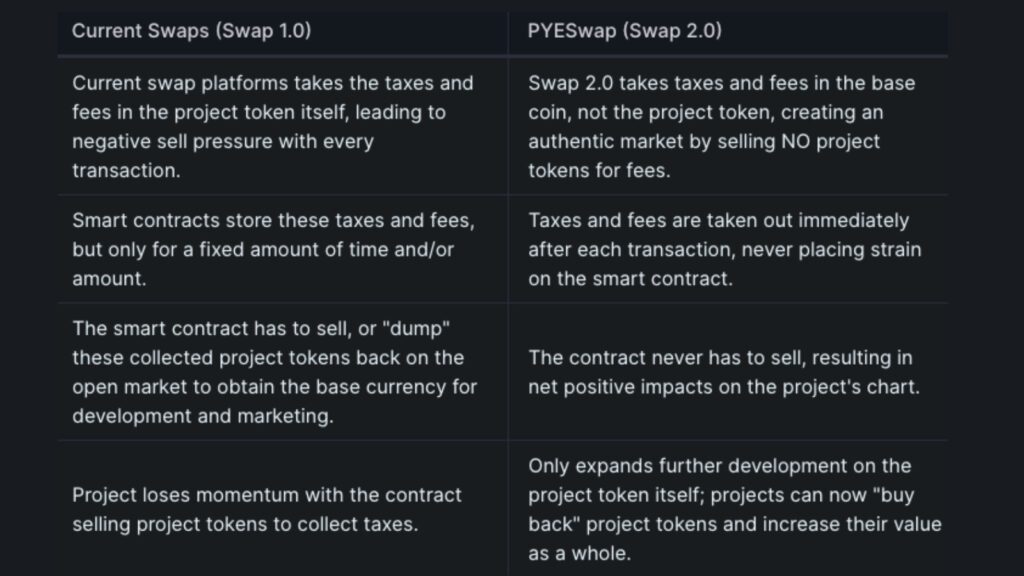 For more information on $PYE and to start earning rewards for yourself, please visit, and pye.

Follow PYE on all its platforms to stay up-to-date with the latest news directly from the DevTeamSix team. Here are the links: 
About The PYE Ecosystem:
The PYE Ecosystem will consist of multi-faceted decentralized applications utilizing Swap 2.0 Technology to establish authentic and sustainable trading markets for token projects. The PYE Ecosystem will consist of PYESwap, the $PYE Token, PYELab, PYEPay, and PYEChain. PYE aims to breed mass adoption across humanity and become a pioneer best known for driving blockchain technology into the future.
Written by: Tyler Hollis
Location: US/Phoenix, AZ