PumaPay cryptocurrency payment solutions provider offers a unique pull protocol system powered by Innovative blockchain design and development, and has made some exciting developments in its ecosystem during the second quarter of 2019. 
One of the biggest hurdles in the adoption of cryptocurrencies has been the high level of security that is native to blockchain. As a system that is built on ensuring that total control of the digital assets is with the owner of a wallet, it has a fundamental drawback. Since only the person who can access the wallet has the power to transfer tokens, the modern automated payment system cannot be replicated where a seller can "pull" money from an authorized wallet as a payment.
PumaPay changes this by offering merchants the option to automate transactions from clients where regular payments are made, such as subscription services. The developers of PumaPay are constantly working on improving the overall ecosystem, enabling better integration in daily life uses.
Improved Protocol
PumaPay now has an improved framework that is designed to be more efficient in scalability, offering better speed and security. The update also supports modular services, making PumaPay more lightweight and offering faster execution time. The flexible architecture supports multiple programming languages, offering better solution for applications.
PumaPay Wallet
The newly designed PumaPay wallet is a robust and secure storage with higher performance than ever. The wallet is also being worked on to give better user experience and interface. The wallet is available for both Android and iOS platforms.
Business Sign Up
PumaPay is for businesses who want the option to get paid by crypto on their regular subscription services. For that to happen, businesses should sign up on the platform itself. The Business Console will be starting its services shortly. It will allow businesses to register and start accepting payments through PumaPay.
The registering businesses will need to go through a stringent, yet easy to understand Know Your Customer (KYC) and Anti Money Laundering (AML) verification system before they are allowed to start conducting payment requests. Only when businesses have passed the tests and agreed to the terms and conditions of the PumaPay ecosystem, will they be allowed to use the full functionality of the service.
Fiat Integration
No matter how good cryptocurrencies and the payment systems are, the reality is that fiat is still an integral part of life. To this end, PumaPay has decided to offer a fiat support to its users. The integration means that although the businesses will be able to accept cryptos, they have the option to lock the preferred fiat exchange rate. This means when a customer wants to transact with a business, he or she will be informed of the exchange rate. Once the customer agrees, the equivalent tokens will be transferred to the business or merchant, who can have the tokens converted into fiat. This ensures that merchants are safe from the price volatility cryptocurrencies are famous for.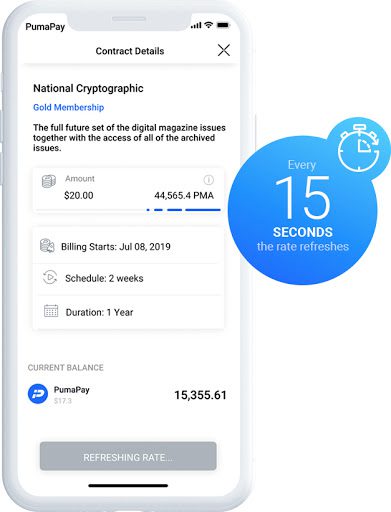 PSP Stage 1
The highly anticipated PSP stage 1 is ready for merchants. PSP supported merchants will be allowed to integrate with the PumaPay system using dedicated APIs. Merchants will be able to access data, create bills, handle real time data from the blockchain and even cater to errors with ease.
The PumaPay system is also nearly done with finalization of its Payment Card Industry Data Security Standard (PCI) certification. This certification means that PumaPay is a secure platform and can allow connections of PSP through APIs. The next stage, PSP Stage 2 integration is already being worked on and is expected to be launched by Q3.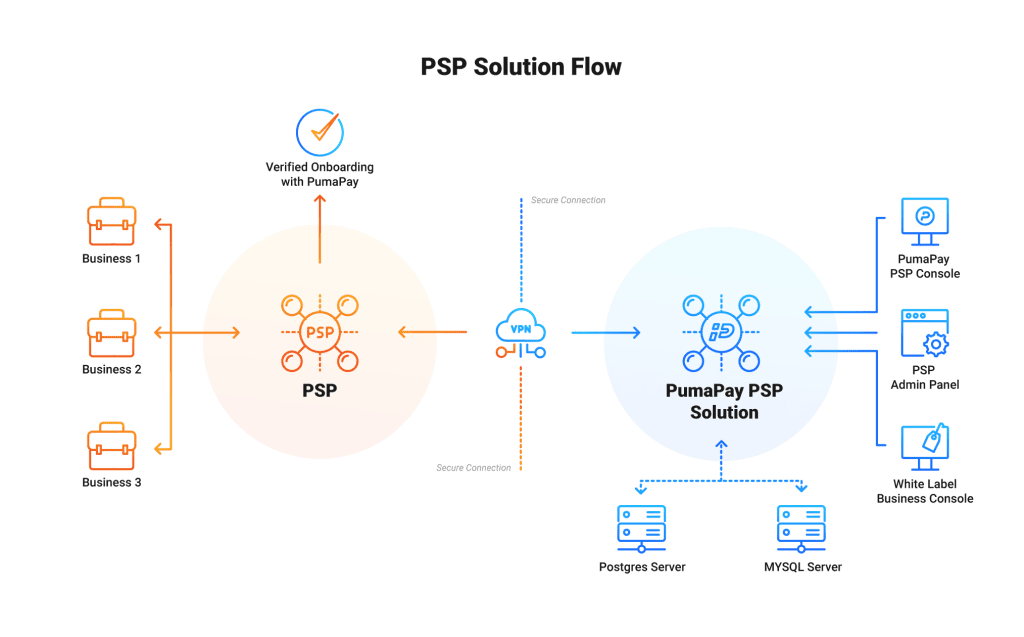 NATS
The Next generation Administration and Tracking Systems (NATS) is a reputed third party software used by the adult industry for third party affiliate marketing services. NATS has been impressed by the PumaPay's Pullpayment system and is in talks with the blockchain platform for integrating their crypto payment services for their merchants. Service providers in the online adult industry will be able to not only accept PMA tokens as subscription payments, but will also be able to pull regular payments, rather than wait for the subscribe to manually send transaction.
PumaPay has already integrated HoloGirls and Etherverse, two adult entertainment platforms that use their subscription services.
Revamped Billing
As a platform that prides on taking care of its users, the PumaPay blockchain developers have decided to implement a feature that a lot of users were requesting. Dynamic pricing structure is essential for different industries, such as hoteling, airlines, public transport and others.
Depending on the load and time, the prices of services in these sectors vary and PumaPay now allows such services to offer flexible pricing for their customers.
Business Connections
The PumaPay team attended the largest FinTech and Financial Services event, Money 2020 in Europe. Exciting new developments have been made in the business and corporate alliances and will be announced soon.
For more information, visit https://pumapay.io