The PR agency allows new and growing businesses to get their stories covered across multiple online platforms
Public Media Solution, a noted PR agency in Pune, allows new businesses to thrive in the age of digitization with the help of digital PR. The agency added this initiative under the umbrella of brand-building services to provide budding entrepreneurs with the traction they are looking for. The PR agency aims at helping startups ride the wave of digitization by targeting the right digital platforms for spreading their messages.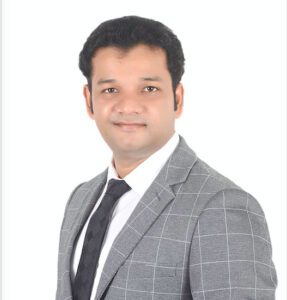 Two years of a global pandemic have made businesses realize the importance and reach of digital marketing. Today, a large portion of brand-building focuses on tapping the right digital media channels and reaching out to the audience online. With the millennial and Gen-Z population ruling the market, it is inevitable for new businesses to cater to them through online platforms.
Looking at this situation, Public Media Solution helps new entrepreneurs convey the essence of their brands through suitable digital platforms. With digital PR, the agency helps businesses in writing online press releases, publishing their articles on Asian News, networking with noteworthy content creators, and improving their authority on the internet. In essence, digital PR is no different from conventional PR as it allows businesses to spread their messages in an organic way. In fact, it makes use of digital marketing tools to obtain better results.
Being a digital marketing company as well, Public Media Solution incorporates tools like social media marketing and search engine optimization to make digital PR more effective. The agency believes in providing its clients with an ideal combination of services that allow them to build and sustain their brands in a highly competitive environment.
Ravinder Bharti, the founder and CEO of Public Media Solution, believes that digital PR plays an important role in brand building in the age of digitization. He says, "Today, any reliable PR agency in India would focus on digital PR for helping its clients build a powerful brand. Across all major industries, many brands engage with their prospects for the first time through digital platforms. This makes it important for startups to get on the digital bandwagon for building their brands and marketing their offerings. Our digital PR services are designed to help businesses choose the right platforms to make the right announcements. Whether they are launching a new product/service, holding an important event, or are simply willing to communicate to the public, we ensure that they are able to spread their messages far and wide."
About Public Media Solution
Public Media Solution is a PR agency based in Pune, Maharashtra. Founded in 2017 by Ravinder Bharti, the company provides digital marketing, brand building, and PR services to clients around the world. Through its PR services, Public Media Solution helps businesses with crisis management, reputation management, media relations, corporate communication, and more. Its digital marketing and brand-building services include SEO, SMO, content marketing, PPC advertising, and more.
To expand its umbrella of services, PMS also launched Media Marketplace for the PR world. The company has also recently ventured into seed funding assistance to help startups secure funds for building their businesses and obtain seamless guidance.