The security solutions market was valued at USD 257.9 billion in 2019 and is projected to reach USD 397.6 billion by 2024; it is expected to grow at a CAGR of 9.0% during the forecast period. The importance and demand for security cameras cannot be over-emphasized, but the question is where and how to find professional cameras and the best services. Jesus Cruz, the CEO of CSS Tech will be sharing more details with us in this interview with TechBullion.
What is CSS Tech?
CSS Tech has made a business out of providing professional grade surveillance equipment, including infrared cameras and software for residential and commercial properties. Commitment to quality extends from product development to customer service. Our staff has over 17 years of CCTV and outdoor security camera system experience to serve you best!
At CSS Tech we firmly believe…
In commitment to quality products.
The customer is a critical link to the development process.
The people it employs are the biggest asset to a successful business.
Giving back to the community through local projects and grassroots efforts.
In providing unparalleled technical support through live feeds and audio/video links.
Customer feedback helps improve security camera and system products and software to better fit the public's needs
Our commitment includes…
Offering the best prices on products in the industry.
Providing the highest in video and security equipment quality.
Continually expanding product lines to reflect the latest in video technology.
What unique services do you provide at CSS Tech?
CSS Tech is a licensed and experienced security camera installation company in Miami, Broward, Palm Beach, Naples, Fort Myers and Cape Coral. Our services range from CCTV to low voltage installations for both commercial and residential properties. With over 17 years' experience, CSS Tech is dedicated to providing our customers with high-quality security systems at an affordable price.
CSS Tech is proud to be South Florida's most trusted and reliable security camera installation company. We only use top-quality products that are guaranteed to operate efficiently and last a very long time. All of our systems are highly secure, user friendly and accessible from anywhere in the world.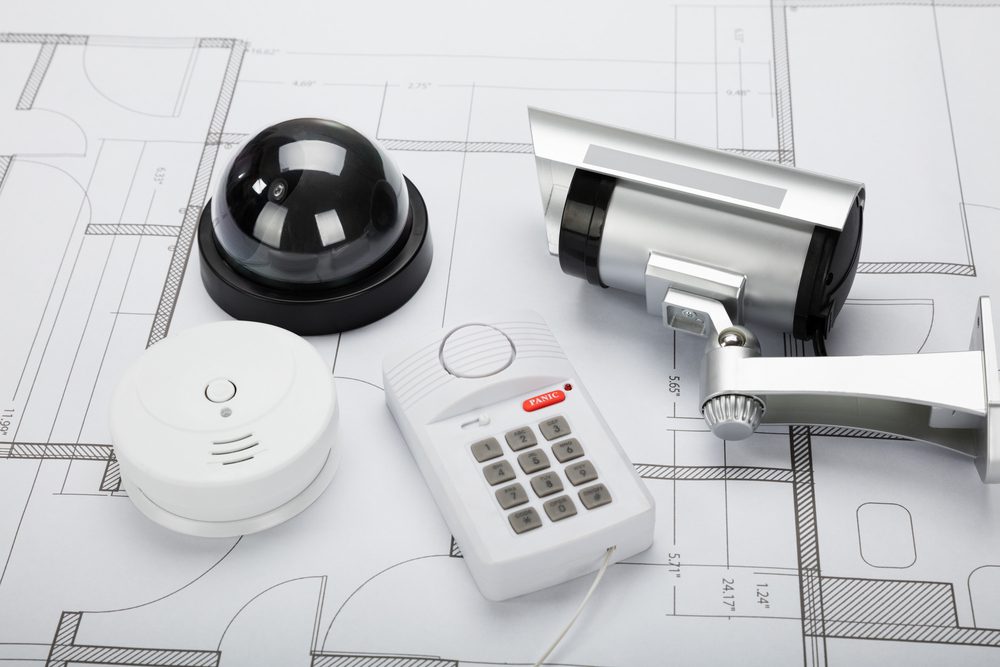 Could you give us a highlight of the technological features of the CSS Tech Security Cameras?
There are two types of CCTV security camera systems: Analog and IP (network/digital).
Analog Security Systems
Analog surveillance systems work by connecting your standard analog camera to a digital video recorder (DVR) via transmission cables. The DVR receives the video from the camera, compresses it, and then stores it on a hard drive for either live viewing or later viewing. This setup also allows you to transport the video over the internet for remote viewing. With the analog system, the DVR is charged with compressing, converting, storing, and streaming the video. It is also responsible for controlling all of the camera's built-in capabilities, including motion detection, schedules, notifications, alarm inputs, and more.
IP Security Systems
IP systems are a little more involved, and as such, are a more expensive option. In an IP configuration, the camera takes over the responsibility of the DVR, including compressing, converting, and streaming the video over an internet connection. With this setup, a DVR is not necessary; rather, the video can be streamed directly to a personal computer or an NVR (network video recorder).
Types of Systems Available
There are several different CCTV systems available to the public, but each falls into one of the following three categories:
Simple CCTV Systems, which consist of a camera (or cameras) connected to a monitor by a single coax cable. In a simple system, the cameras gain their power from the monitor.
Mains Powered CCTV Systems, which work in the same way as simple arrangement, except instead of the camera gaining its power from the monitor, both camera and monitor are powered separately through the mains. This type of setup allows for more scalability, as it's easier to add more cameras to the system without worrying about the lack of power.
Systems With Recording Capabilities, which incorporate video recorders that allow for data preservation and the ability to monitor footage at a later time. A DVR can be added to this system as well for additional storage and video retrieval or transmission.
Tell us more about the remote viewing program, how secure is it, and what makes it special?
Any device connected to the internet can be hacked, and that includes home security cameras. Wired cameras are less vulnerable than Wi-Fi cameras, and those with local storage are less vulnerable than cameras that store video on a cloud-based server. However, all cameras can be hacked. This could allow someone to watch you, listen to you, and record your activities without your knowledge. They also potentially could access any other devices on your home network, such as your computer or smartphone.
"All security cameras are vulnerable," says Arup Mukherjee, a software engineer for 25 years and founder of Camect, a smart network video recorder designed to make security cameras more secure. "The brand of camera and how it is set up on the network are the most important risk factors. Some manufacturers are more security-conscious than others, and most of the risk of having a home security camera can be mitigated if you take appropriate precautions on your network."
Most home security camera hacks aren't the fault of the camera company. They usually happen because homeowners used the same password on another site and that database was breached, or because they didn't change the default password on the camera when they bought it. This is what Ring alleges happened in the well-publicized case of the Ring camera in a young girl's bedroom that was hacked.
Sometimes, however, it is the manufacturer's fault. Cloud-based security cameras store their footage on a server, and hackers can attempt to infiltrate those systems to access that footage directly. They're more likely to succeed if the camera company doesn't implement good security practices. "Some cameras work with a cloud service and send all of your video data to the cloud," Mukherjee says. "This type of camera is also vulnerable to hacking of the cloud service or theft of your video data from your cloud service, even if the hackers cannot directly connect to the cameras on your home network."
This is why you should only purchase security cameras from well-known companies. "Look for a brand that's been around for years and that you know and that has as many positive reviews as possible," says Jordan Frankel, vice president of security consulting firm Global Security Experts Inc. You don't want to leave the security of your camera footage in the hands of a company you don't trust. In that case, it doesn't matter how strong the password of your Wi-Fi router is. "They have access to see your footage because it's on their servers," Frankel says.
Keeping your home security cameras safe from hackers is an essential step if you're going to bring these recording devices into your home. If you can access your camera over the internet, someone else theoretically can access or "hack" it as well. Thankfully, there are some simple steps you can take to protect your security cameras from hacking so you don't need to sacrifice the benefits of having a surveillance camera protecting your home over fears that your personal moments will be shared on the internet in high definition video.
To keep your cameras safe from hackers:
Choose a router with Wi-Fi Protected Access (WPA) or Wi-Fi Protected Access 2 (WPA2) security, which encrypts your data.
Enable your cameras' built-in firewall, which monitors and controls information coming to and from the camera. Instructions for doing so will be included with your cameras.
Protect your cameras with a strong password. If your cameras come with default passwords, change them immediately.
Protect your Wi-Fi router with a strong password (different from the ones for your cameras).
Turn on two-factor authentication if it's offered. (All the home security camera companies in our ratings require two-factor authentication.)
Keep your camera's firmware up to date.
Use your cameras' geofencing capabilities to turn them off when you're home. Instructions for doing so will be included with your cameras.
Tell us more about your Security Camera Installation Services, who are your clients and what are the processes or fees involved?
Security cameras are a key component in a business security cameras application. However, for a professional security camera installation, it is crucial to choose the right security cameras installers. With so many security camera installers to choose from in Miami, it's hard to know which security camera installation Miami company will be right for you. CSS Tech, based in Miami, FL, has been providing professional security camera installation for residential and commercial clients throughout South Florida. Our professional and certified technicians can design complete Miami security systems including surveillance cameras installation and access control Miami systems in Miami.
For any new professional security camera installation, we recommend an on-site evaluation where, based on your needs and budget, we will provide you with a no-obligation estimate which will include your security camera system and security camera installation Miami. Once your camera installation Miami quote has been approved, we will move on to scheduling your professional security camera installation with CSS Tech.
We pride ourselves with meeting our customers' security camera installation near Miami expectations! We offer the highest quality security cameras Miami products and the most trusted CCTV Miami equipment, such as Hikvision Security Cameras Solutions, OCB Security Cameras Solutions and GeoVision Security Cameras Solutions. We also provide the best possible professional security camera installation, and Miami security systems support. Our 5 Star Reviews don't lie! Read reviews.
With 20 years of experience, we provide the best service to our customers. Our experts are ready to help you with your requirement. We like to give the best attention and quality they deserve. We know how important it is that your business or home is safe, so we will provide you with the best experience. Our equipment is the best in the market and at very low prices. Each installation is handled with great care and we guarantee the work.
We offer different packages according to the customer needs and the best prices in the market. Our company invests every day in new technologies that will allow the customers to have the best system.
With your wealth of experience in security Cameras, what other lessons do you have to share with anyone who wants to Install Security Cameras in their home?
Not every home is the same, but everyone's property deserves to be protected. Security cameras are a great tool to achieve a sense of security, as they give you extra eyes on your property at all times. Your property's layout, budget and home security priorities are different than your neighbor's so there is no one-size-fits-all rule for security camera minimums. But this guide will help you consider all the aspects of your home security setup and identify which ones are absolute musts based on the vulnerabilities in your home.
1) Exterior: Front Door
You might assume that intruders always sneak into side entrances, but statistics show that 34% of burglars use the front door. It's also where package thieves are likely to strike. A camera at your main entrance keeps tabs on everybody that comes in and out of your home, from family members and babysitters to maintenance people, delivery people and more. (Pro tip: Video doorbells are great picks for the front door. You can use them as the primary camera or in conjunction with another outdoor camera aimed at the yard or garage.)
2) Exterior: Back & Side Doors
Doors that are out-of-sight allow visitors to enter undetected, whether they're invited or not. Nearly one-fourth of all break-ins happen through the back door. To ensure full knowledge of everyone who enters and exits, add cameras to your secondary doors, especially if one of them is used as often or more often than your front door, or if one (like a basement door) seems particularly enticing or accessible to a potential intruder.
3) Exterior: Garage & Driveway
Garages are a common target of burglars because they're one of the weakest entry points. A camera pointed at your garage and/or driveway keeps a watchful eye on bikes, tools, grills, sports equipment, cars and everyone that handles them. If your garage is detached, the camera helps you stay connected. If the garage is attached, the extra layer of security monitors another possible entryway into your home. If there's a gate at the end of your driveway, you may want a camera there to spot anyone attempting to get in.
4) Exterior: Yard
Monitoring the yard will help you keep tabs on anyone scoping out your house from the outside. It's also handy for capturing the activities of kids, animals and trespassers.
5) Interior: Common Areas
Placing cameras in gathering points like the kitchen or living room is a great way to see if the kids are doing what they're supposed to do, if the babysitter is attentive, what the pets are getting into, or to check on household help like cleaners and repairmen. Consider prioritizing any rooms that have large ground-floor windows — that way you can see if anyone tampers with them or uses one as a break-in point.
6) Interior: Main Stairway or Hallway
Place a camera in the main thoroughfares inside your home, and it will be difficult for someone to move about undetected. If someone breaks in through a bathroom, bedroom or another unmonitored area, they'll still be captured on camera if they move about the house.
What level of technical support does your team provide at CSS Tech?
We strive to provide the best technical support in the industry. Our knowledgeable staff is here to help with any technical support questions that any customer has. Our support includes live tech support to solve any problem that can be solved remotely and on-site support via tech person
For more information, visit the website; CSSTech.net