Las Vegas, October 11, 2023, The FIL Vegas event, held in the heart of vibrant Las Vegas on October 4, 2023, played host to a captivating keynote speech by Andromeda Huang, Co-founder of Power Meta Corporation. Her address unveiled the company's pioneering efforts in the world of data infrastructure.
Ms. Huang kicked off her presentation by stressing Power Meta Corporation's mission: "To be the vessel that carries all data humanity cares for into the future." She introduced an intriguing concept – a decentralized disaster recovery network with cost-effective storage, top-notch security, and uncompromising privacy for governments and enterprises worldwide.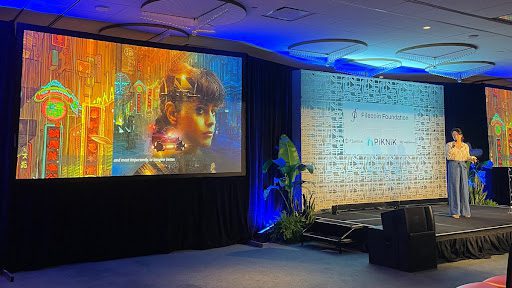 While highlighting Power Meta's dedication to safeguarding critical data, Huang stated, "We're harnessing advanced technologies like blockchain storage and privacy protection." The company's primary offerings include Mining as a Service (MaaS) for network expansion and a Disaster Recovery solution tailored to global organizations.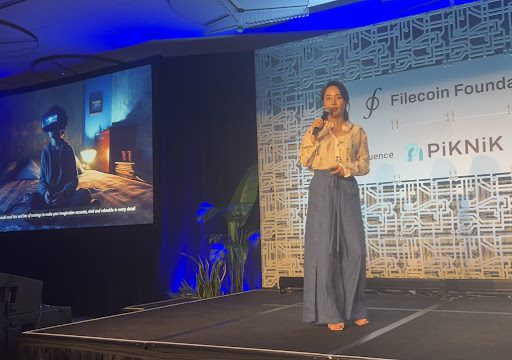 Ms. Huang set a target to establish 10,000 decentralized disaster recovery nodes across the globe, promising a whopping 10 Exabytes of storage capacity at a mere fraction of prevailing storage costs. She reassured the audience, saying, "This goal isn't a stretch for us. We have a proven track record."
Power Meta Corporation's commitment to sustainability was underscored, aligning with the United Nations' 17 Sustainable Development Goals (SDGs) and an ambitious plan to source 80% of their electricity renewably by 2030.
Turning to achievements, she proudly announced the deployment of 35 nodes for disaster recovery, storing nearly 40Pib of data at a fraction of the cost compared to industry giants like AWS.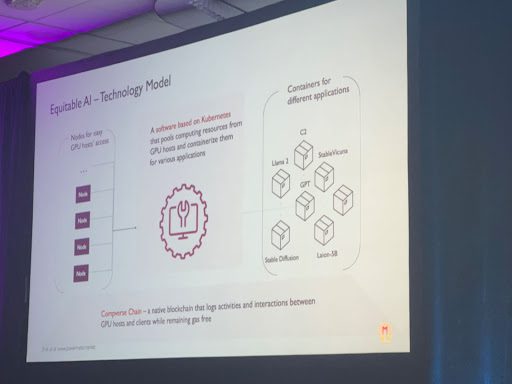 Andromeda Huang wrapped up her keynote by extending an invitation to the audience – to join their mission, become miners, and entrust Power Meta Corporation with their cold data copies. She also unveiled "Equitable AI," a groundbreaking decentralized platform aimed at providing accessible AI computing power to individuals, startups, and businesses.
The innovative AI solutions presented by Power Meta Corporation, as voiced by Andromeda Huang, signify a profound shift in the data infrastructure landscape. Their vision of a decentralized data future and accessible AI resources is poised to redefine data management and artificial intelligence for years to come.
Who We Are

Power Meta is a web 3.0 technology conglomerate that provides disaster recovery infrastructure and enterprise data storage solutions for organizations who care about data preservation and business continuity.
With a global coverage across 13 countries in 4 continents, we pride ourselves for being the world's largest disaster recovery network powered by decentralized blockchain technology.
Our Mission

Humanity has left behind a great deal of important data: general physics, genome sequencing, agricultural and livestock production, infrastructure construction, medical treatments, enterprise solutions, etc.
We want to play a part in preservation of humanity's most precious data by incorporating the most advanced decentralized storage technology in our disaster recovery solutions and relentlessly expanding our global DR network.
Core Values

Innovation
Powered by Aleo and IPFS, our engineers skip naps to make data storage blazing fast and more secure
Transparency
All transactions happen on-chain with proof-of-work, dictated by built-in smart contract protocols
Accessibility
We work decentralized too and that means our footsteps are traceable 24/7
Company: Power Meta Corporation
Website: https://www.powermeta.market/