Anyone who enjoys gaming will want to do so in the most productive and comfortable manner possible. If you've been into the gaming world for a while, you'll know that it's not just staring at a screen and smashing buttons. It's more than just spending a little while enjoying flashing lights on a screen, too. When you play, you want to be fully immersed and involved with what is happening. 
 This is where the perfect gaming chair comes in. A gaming chair has evolved over the years, but its key goal is to enhance and improve the experience of anyone looking to become one with what they're invested in.
You don't just have to sit on an office chair or lie on your bed while playing in order to enjoy the cinematography or to compete against strangers over the web.  In 2022 and beyond, you need to make sure that you're comfortable and at your best when playing. You need to be in the zone when competing or simply immersing yourself within a compelling narrative of a story. Here at Eureka Ergonomic, we feel as though our chairs can provide you with just that. We give you: our GC-04 Gaming Chair – in pink! 
 Take a look at this marvelous piece of equipment.
If the look, design, color, and personality of this chair is for you, then we recommend considering taking off
our hands and making it your own.
A Setup To Match Your Personality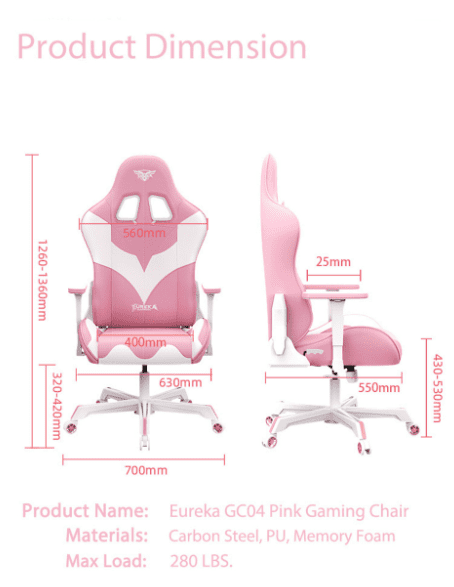 Our GC-04 gaming chair will match up perfectly with your pink setup. If you have more of a sparkling and delicate side, then this might just be the right seat for you. Everyone needs the right kind of chair in their gaming setup or their workplace, and this can more than do the trick. If you don't quite enjoy the typical and generic dark area that gamers are renowned for, then this pink edition could go against the status quo with you. 
A glorious aspect of this chair is that it can fit in as the finishing touch of a pink area, or it can be the bright stand-out. It goes with pretty much every kind of design and décor. This kind of bubbly and bright design, we understand, isn't for everyone, but it certainly can fit you if you match its qualities. 
Height And Weight?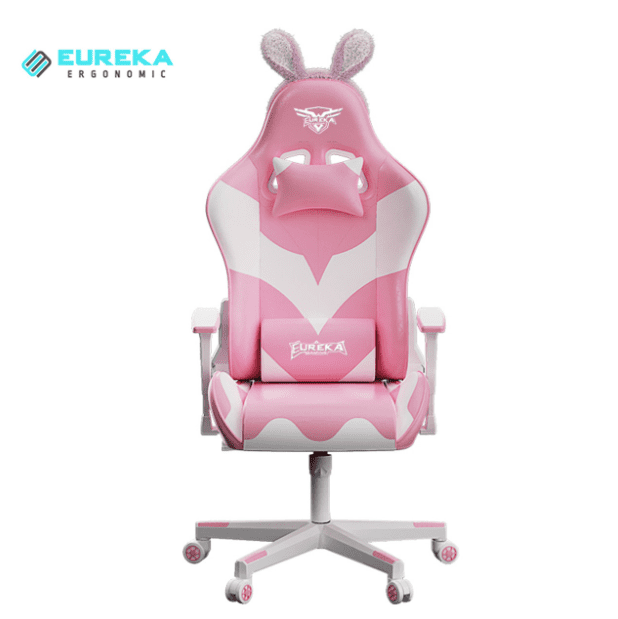 It's a sturdy and reliable chair that can carry more than enough. It suits all heights and sizes, so you won't have to worry about being embarrassed by the dimensions. With a max height of 1260mm and a width of 560mm, it's more than enough for pretty much everyone to indulge in. If at any point you may be wondering about how much load it can take, you can rest assured that it's strong enough to hold up to 280lbs worth of human being. Even on your laziest days when you only wish to game or sit at your desk, this seat will have you covered.
How Comfy Is It Really?
It is built to fit your frame and to keep you in the most relaxed position for as long as possible. Whether you're looking to work at your desk for hours or you wish to compete online against the best, your backside, spine, neck, and legs will all be in the best possible place. Filled with memory foam, the GC-04 will be able to keep you in a good place physically and mentally while you get to work. There will be points when you're so at ease that you might not want to even get up. 
Is It Suitable For Anything Else?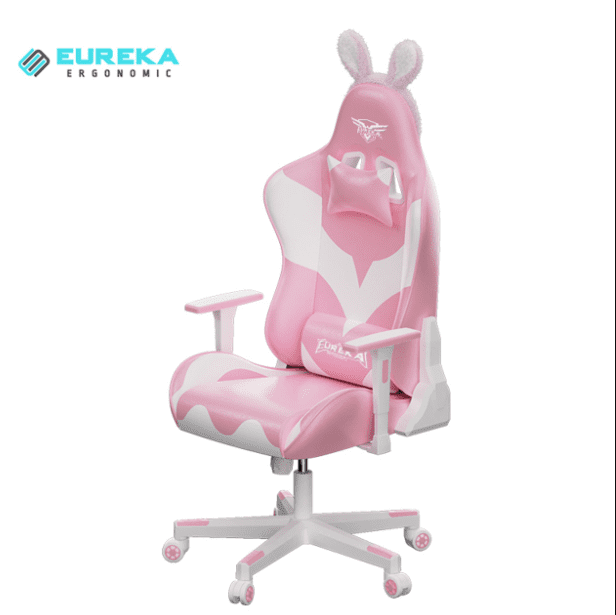 While it operates mainly as a gaming chair in order to suit your gaming needs, it can also work as an office chair that keeps you comfy during productive working sessions. While it may stand out in a more formal setting, it can be used as a seat to simply take the load off. At Eureka Ergonomic, you can expect the manufacturers to have created something that ergonomically suits your body and keeps you in a good headspace. 
Accessories 
The gaming chair comes with ears that can be removed and replaced whenever you feel like it. They're an optional extra that adds to the look and personality of the product. While they have no real productive or functional feature, they'll still add to the design and give you a little more zest. 
Why Get A Gaming Chair – And Why This One?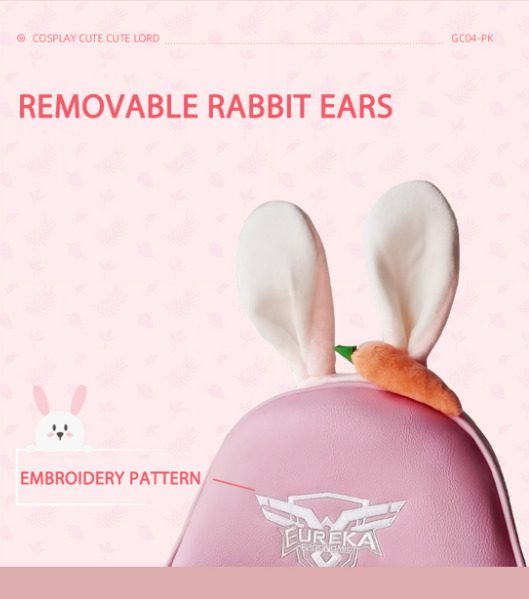 A gaming chair is more than just a seat for people to take while they do their thing. You have to take into account the passion and the dedication a lot of people have for this craft. Whether you're just enjoying a few games for a few hours, or you're working on something that could earn a living, you have to make sure everything is on the song. 
This chair provides everything one needs to relax and focus on the screen(s) in front of them. Whether it's your cup of tea or not, it's something that you'll be able to relax in – and that's the key point here. For a relatively modest fee of 289.99, you can expect a fantastic product that will last for a significant amount of time.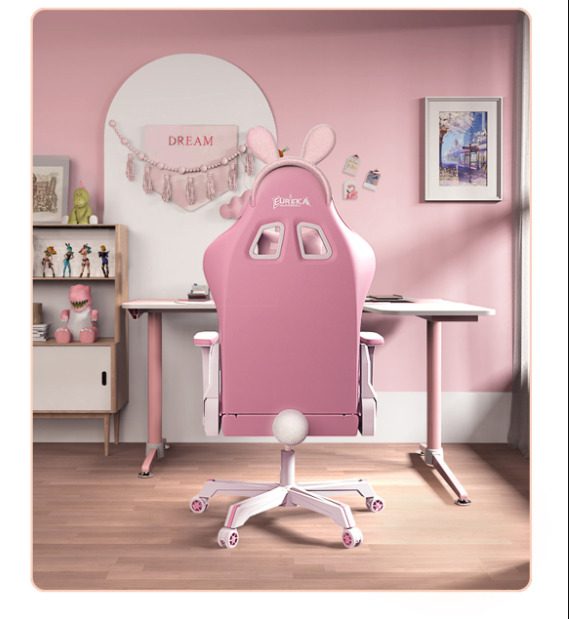 Eureka Ergonomic is a furniture company – but it's so much more than that. It's a company that wants to help create full room setups that express not only one's style but who they are, too. An entire setup should be reflective of a personality, and Eureka can make it happen. 
Get One For Yourself Right Now 
If you're interested in what you see or want to check out more items in the collection, then don't hesitate to head to the products page and see for yourself. There is plenty on offer that can help to create the perfect setup for you.  Eureka provides fast, free, and tracked shipping with a 30-day risk-free guarantee. There's so much for you to sink your teeth into, so feel free to indulge.