Shabangrs is launching a photography-inspired NFT collection made to honor photographers around the world. The collection of 10,000 NFTs was created by Peter Hurley, a world-famous headshot photographer, who will be sharing more details with us in this interview with TechBullion.
Please tell us a little more about yourself?
My name is Peter Hurley and I'm a headshot photographer based in NYC. I wrote The Headshot – an in-depth book on the importance of a proper headshot and how to take the best shots possible. I've been featured on Fstoppers, Popular Photography and have had the honor of being on Ted Talks.
You are a world-famous headshot photographer and run one of the largest photographer communities in the world, what inspired you to go into the NFT business?
There are millions of photographers out there who have not gotten the attention they deserve in the NFT space. Blockchain technology is the next frontier in the art of photography, and Shabangrs is seeking to create a community where these incredible creative minds can come together to show off their work, learn, collaborate, and potentially earn with like-minded people.

What is Shabangrs and what solutions are you providing?
Shabangrs is a photography-inspired collection of 10,000 unique NFTs with potentially life-changing utilities for holders.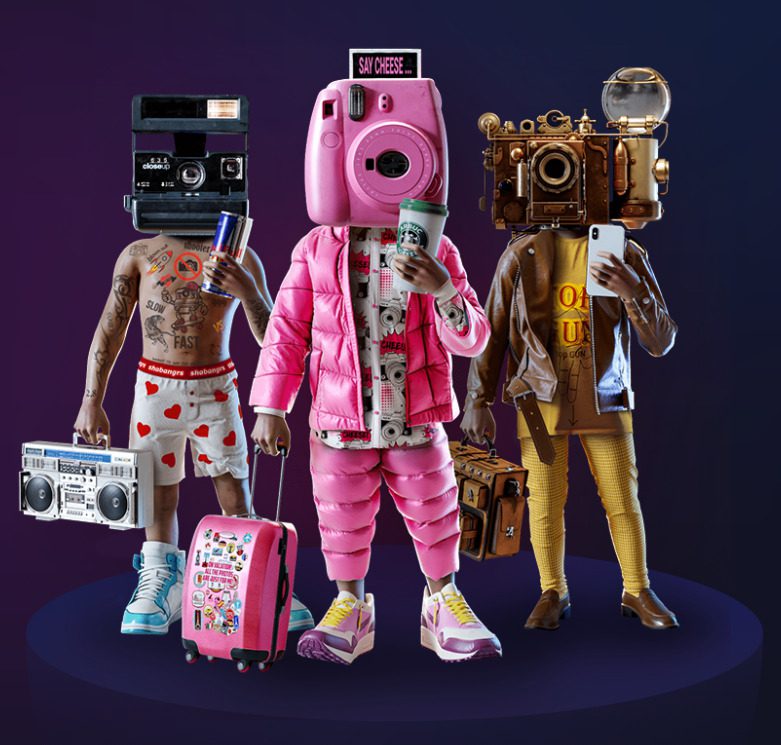 How big is the professional photography market and how can Blockchain technology bring more opportunities to this industry?
According to IBIS World: The market size, measured by revenue, of the Photography industry is $11.5bn in 2021. The market size of the Photography industry is expected to increase 4.2% in 2021.
Blockchain technology can bring more opportunities to the industry by allowing photographers to track their work no matter where they end up being used and getting credited every time. If a photo taken by a photographer is commercialized then this photographer will get royalties on those sales. It also opens up an entire new audience interested in purchasing photography as art for their collection.
How was the unique photograph NFT collection created, how does it work and on which NFT marketplace will Shabangrs be minted?
The unique photography NFT collection was conceptualized, designed and engineered by the 12 talented Shabangrs team members. The collection will be sold on OpenSea, available to the general public starting Oct. 30 at 9 a.m. EST. 
What makes this collection unique? Is it just about NFTs or are we expecting a Metaverse too, are there utilities, offers, raffles, and giveaways that come with ownership?
Shabangrs NFTs are dynamic and unique because of the utilities and perks that come with ownership. These perks include special offers, giveaways, access to official merchandise, and headshot crew memberships. When a perk is used by a holder, that perk will no longer be available. Using the NFT will change its rarity and value, and holders can either preserve the perks to maintain their resale value or use them for potentially life-changing professional photography equipment, exclusive in-person event access, and access to a private workshop with me! 
Owning a Shabangr NFT also grants citizenship to our Metaverse virtual city 'Shabangrsville'. Shabangrsville citizens will have access to vast resources and an amazing network of creatives and photographers to communicate, collaborate, and share in their love of photography.
NFTs have expanded the blockchain industry, but it still faces liquidity backdrops. How will Shabangrs help solve this problem?
Shabangrs NFTs are meant to be held in order to maintain their value over time. Should you redeem any of the perks, your NFTs value decreases. The longer you hold Shabangrs the more valuable they are due to being locked in to your perks regardless of any price increases for those perks.
In what ways is Shabangrs planning to give back to the photography and NFT communities after a successful launch?
Part of Shabangrs NFT sales will be reinvested into the community as it seeks to create a place in the NFT space for photographers from all corners of the globe, with a seed round planned to continue to build out its city in the Metaverse. A portion of proceeds from the NFT sale will benefit the United Nations Association of Tampa Bay's annual Picture My Life® program, a charity that teaches refugee children how to take professional photographs.
How should investors and partners key into the Shabangrs NFT project?
Potential investors and partners should take a look at our fully transparent team, roadmap and funds distribution breakdown. They should also be aware of long-term goals, utilities and community surrounding the Shabangrs NFT project. We're building a global community of photographers and creators on the metaverse with access to a vast trove of resources and network.
Do you have more information to share with our readers on the Shabangrs NFT project?
Join our discord (https://discord.gg/shabangrs) to take part in this game-changing NFT project and meet other photographers, creators and enthusiasts! More information on the project can be seen at https://shabangrs.com