Phillip Sanders, a country singer, puts his heart and soul into the music he creates, and it is evident from his songs because they are heartfelt and passionate. All the music which Phillip Sanders creates holds a strong meaning and connection to him, and he expects the same from his listeners. This itself is an inspiration to all the country musicians out there who want to produce something remarkable.
Phillip Sanders is a solo artist but collaborates on and off. He initially began his career as a songwriter by writing the song "Never Thought I Could Change" for Curt Ryle. Currently, he is producing various singles and has a selection of songs that can be created into a full album, but Sanders is not in a rush to record one for now. Phillip Sanders is self-sufficient, and recently along with his wife, he created a new men's fragrance called Matador by Graciano Ltd. 
It is not common for artists in the music industry to look up to various people from fraternities for inspiration. Similarly, musicians like George Strait, Alan Jackson, George Jones, Merle Haggard, and others inspired Phillip Sanders to get into music.
Phillip Sanders has also proved that it is never too late to pursue your passion, and you can achieve it at any age, given the fact that one is hardworking and giving your best. Despite belonging to a family of musicians and songwriters, Sanders is self-taught. He was very much oblivious to how the music industry works and had to struggle a lot, too, initially.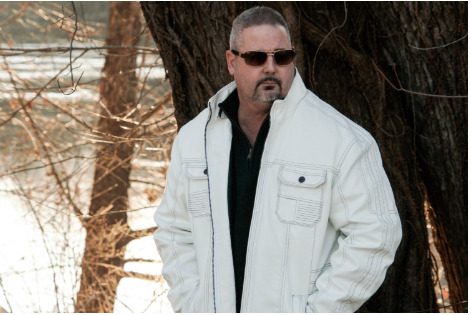 Not only this, but he had to struggle emotionally, too, when both of his parents were diagnosed with stage 4 terminal cancer. During that difficult period, it was hard for him to focus on his music career, but as Phillip Sanders said when asked about his parents; "But in my heart, I know that's what they would want me to do, so I continue to work hard and move forward with it." The constant struggle, hard work, and dedication made Phillip Sanders a successful music artist and a leading figure in the top 40's singles.
When asked how his fans can achieve success in their life as he has, Phillip Sanders said: "Starting from nothing, and getting something, is better than not doing it and getting nothing. So whatever you chose in life to do, give it a shot and see where it takes you. You will never know, unless you try. You do not want to wake up ten or twenty years down the road wishing you would've done something."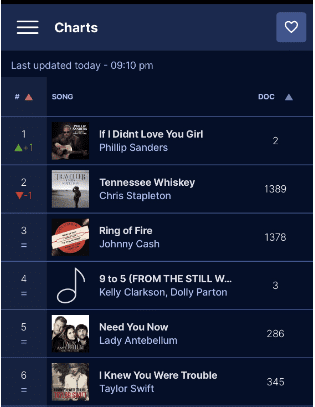 Within seven years, Sanders has earned a remarkable place in the music industry and is on a roll. Last week and this week, Phillip Sanders has been charting on different countries' iTunes charts. Last week he hit #1 on the UK country iTunes chart, hit #6 on the Canada country chart, and peaked at #39 on Canada all-genre chart. In the Netherlands, Phillip Sanders hit #1 on the iTunes country chart. In the USA, he peaked at #80 on the iTunes country chart.
These social handles will help you connect with Sanders and his amazing musical journey:
Instagram: @PhillipSandersMusic
Website: https://phillipsanders-music.com/
Facebook: @PhillipSandersMusic
SoundCloud: https://soundcloud.com/user-394405484
Apple Music: @Phillip-Sanders
Spotify: https://open.spotify.com/artist/0nn31McaA1EP0E3VakKu38
Twitter: @PhillipTXMusic
Deezer: https://www.deezer.com/en/artist/12611189