While experts say they expect a winter COVID-19 surge in addition to the regular flu season, philanthropist Ian Mitchell King of Los Angeles points out that safety concerns do not necessarily have to prevent people from volunteering and serving those in need as the year draws to a close. As a Rotarian who has organized and participated in projects such as the Rose Parade and Camp Pendleton Clothes and Toy Drive, offers advice for those who want to protect their own health while serving the needy during the holiday season.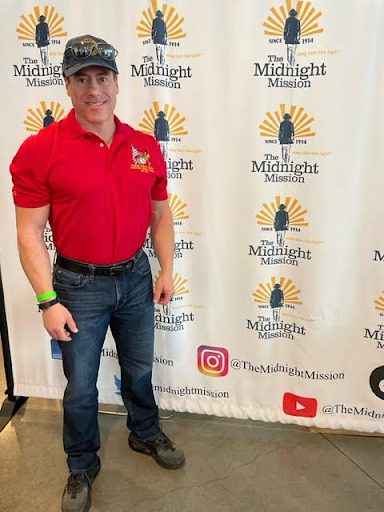 King notes that getting vaccinated or boosted is a wise idea. He notes that while COVID-19 vaccines don't fully protect a person from catching COVID, they can prevent severe disease. A booster for those who have already gotten the shot may be in order, especially for those who have underlying health conditions and/or are getting on in years. A flu shot is also advisable, as the CDC notes that the flu vaccine can reduce the risk of flu by up to 60%. At the same time, Ian Mitchell King of Los Angeles points out that getting shots doesn't take the place of good hygiene habits. Flu and COVID are highly transmissible, so volunteers must wash their hands regularly, have hand gel nearby, and cough into a sleeve rather than into their hands. Wearing a mask can also be a good idea, as it not only limits the spread of airborne particles but also prevents a person from getting sick by touching his or her nose or mouth with unwashed hands. 
Choosing a volunteer project with care is also important. Many projects may require volunteers to work in close proximity to each other in a closed room with limited ventilation. Such projects may not be the best option for those who have a health condition or a weak immune system. Volunteers concerned about the spread of sickness this winter may want to look for volunteer opportunities that enable individuals to distance themselves socially to prevent the spread of pathogens. Alternatively, one may ask charities or NGOs about tasks that do not involve close contact with other people. For instance, food banks and clothing drives may need volunteers who can pick up donations and drop them off at a warehouse. Such a job would not put one at risk of catching COVID or the flu while enabling him or her to participate in local projects benefiting the needy. A local pet shelter may be looking for dog walkers to take dogs out for a daily walk to the park. Such a task requires minimal contact with others and allows a person to get a good workout as an added benefit.
Ian Mitchell King of Los Angeles says there are also multiple virtual volunteer opportunities to pick from. Virtual volunteerism became increasingly widespread during COVID-19, and there are now many ways people can help the less fortunate from the comfort of their homes. Some volunteer opportunities, such as providing translation services to asylum seekers and refugees and counseling at-risk youth, require specialized training. Others require only time, care, and effort, such as offering virtual assistance to visually-impaired individuals and helping military members transition to civilian life and prepare for a job interview. Those who make regular financial contributions to a particular charity may want to ask the charity if there is a need for a new committee or board members. Many NGOs are looking for individuals with the expertise and experience to help the organization reach its long-term goals. New committees or board members can bring in fresh ideas and new perspectives that can improve current projects and develop new ones. 
Ian Mitchell King of Los Angeles has found in his many years of service that humans are hard-wired to seek connection with other humans and do what they can to meet the needs of the less fortunate. He encourages anyone who wants to volunteer during the holiday season to find projects that are in line with their experience and passions and then commit themselves to help those projects as and when they are able. At the same time, Ian King knows that this winter season could put some people at increased risk of catching COVID and/or the flu, and he encourages those who are concerned about the spread of the disease to take common-sense precautions to avoid close contact with individuals who may be sick. Getting vaccinated or boosted, having proper hygiene, and choosing a volunteer location and position with care can help a person give back to the community safely yet effectively.