Are you a pet owner who spends a long time at work or needs to travel without your pet? You might need someone to walk and take care of your pet, and a pet sitter is the best person for the job.
Just as you have babysitters for kids, you have pet sitters who can take care of your pets. What does a pet sitter do? Let's find out.
What is a pet sitter, and what does he/she do? 
Pet sitters take responsibility for your pets when you are away. They walk, feed, and take care of your pets. They can even take your pets to the vets if necessary.
A pet sitter could either take care of your pet in your house; take them to the park, or to their own house where they'll spend time with your pets. When going on vacation, you might need to consider having your pets stay with the pet sitter. It is also a cheaper alternative, although they might not be as comfortable as they would be at home.
Do you need to hire a pet sitter?
Although there are many pet sitters available, there's no guarantee that you need to leverage the services of one of them. You can also take your pet to a kennel, but only if they are comfortable with that.
If your pet would rather stay home and you won't be around, then you'll most likely need a pet sitter. Also, if your pet needs a lot of attention and has a schedule for feeding, exercise, and bathroom visits, it might be in your best interest to engage the services of a pet sitter.
Pet parents with more than one pet might also find it more affordable and comfortable to engage the services of a pet sitter to take care of all your pets in the comfort of your home.
However, if your pet does well with other animals or you don't want a pet sitter to stay in your house when you're away, you can take your pet to an animal boarding at a kennel or a veterinary hospital. Pets with health concerns and those that need a lot of monitoring and medical attention will do better staying with the vet while you're away than staying at a regular animal boarding.
If after all your considerations you don't want to hire a pet sitter, especially if you will only be away from home for a short while or a few hours, you can leverage home monitoring to help you watch over your pet while you're away.
AiDot is a home monitoring system that helps you monitor your pet and even loved ones while you're away. Let's learn more about AiDot.
Monitor your pets at home with AiDot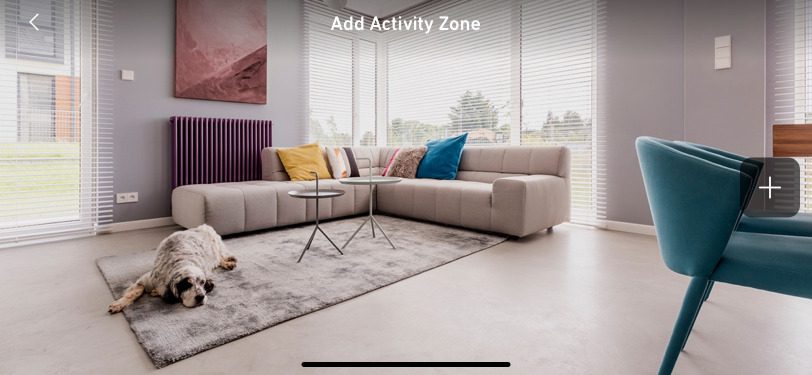 AiDot is a home monitoring system designed to help people watch their loved ones and pets when they are away. This feature helps you use your security camera to monitor the movement of your pets and detect where they are and what they are doing in real-time.
If the system is unable to locate your pet in all the designated areas of your home, it will send a message to your phone, alongside pictures, reminding you to check in on your pet.
You can quickly rush home if you're close by or get a neighbor to help you look in and find out if your pet is okay.
If you find it difficult to understand your pets or you're dealing with issues like separation anxiety where your pet is concerned, then AiDot's pet sitting feature is perfect for you.
The feature helps you to monitor your pet in real-time, and understand their behavior and habits better using data analysis available on the monitoring system. If you buy the cloud service, you will receive a camera for free and will be able to try all the functions straight away.
AiDot also gives you monitoring reports that can help you understand the activities, habits, and diets of your pet.
While you're away from home, you can monitor your pet and see what they do when they're home alone, including your pet's eating time and habits by taking note of all the times they go to eat. You can also watch how many times your pet relieves themselves, nap times, and whether or not they roam around areas of the house you don't want them to enter.
Thanks to AiDot's Smart monitoring services and its accompanying intelligent analysis, you can enjoy better care for your pet, and improved understanding and companionship.
The AiDot cloud service has its pet sitting and home monitoring feature as its Cloud services and you can locate them by using the AiDot Application or visiting the website.
More About AiDot
AiDot is deeply involved in eco-systems and eco-lifestyles and it is connected to many systems and platforms, including Google Home, Amazon Alexa, Conrad Connects, Smartthings, and Apple Homekit,
It is also compatible with voice assistants and communication devices like Google Assistant, Amazon Echo, and Apple Home Pod amongst others. AiDot also partners with about 20 smart home devices.
If you have any of these devices, you can connect to AiDot and monitor your pet while you're away from home shopping, at work, or making a quick trip.
Once you have any product that works with AiDot, you can control them with a single app as all the products that exist in AiDot's ecosystem are designed with sustainability in mind.
Several brands have joined a partnership with AiDot in what has been called Works with AiDot (WWA). It symbolizes cross-category and cross-brand connectivity to deliver the unique services that AiDot delivers.
AiDot has several well-known smart device partners and brands, including GoGonova, Linkind, Winees, OREiN, Syvio, Hyderson, and Ganiza.