In essence, handmade furniture is a form of art that involves creating custom pieces using quality materials and traditional techniques to achieve aesthetic results that can't be duplicated with store-bought ready-made furniture.
With handmade furniture, homeowners can take their vision and turn it into a reality by creating pieces that seamlessly align with their design preferences, lifestyle needs and personal taste. Not only do handmade pieces bring a sense of pride and fulfillment, but they also add a level of authenticity to any living space.
In this post, we'll explore how to personalize your home with handmade furniture and provide insightful tips to help you bring your dream living space to life.
About Handmade Furniture 
Handmade furniture is a cherished tradition that has been passed down through the generations. Let's say, the chesterfield sofa is created by skilled artisans using traditional techniques.
The beauty of this furniture is that it is built and assembled painstakingly with craftsmanship and passion. When you purchase a handmade piece, you're not just buying furniture – you're investing in the skills and time of an artisan who has poured their heart into creating it.
Handmade furniture is synonymous with uniqueness, as each piece is one of a kind. Every detail is carefully thought out and assembled by an expert's hand, giving it a distinct character that cannot be replicated. With that said, it's essential to note that not all "handmade" furniture is created equal.
Moreover, some manufacturers use mass-produced parts, misleading buyers into thinking that they are investing in a unique piece. These pieces lack the charm and individuality of genuine handmade furniture, which is crafted from start to finish by a skilled artisan.
How To Personalize Your Home With Handmade Furniture?
Personalizing your home with handmade furniture is an art form that requires attention to detail and a bit of creativity. The following tips and techniques will help you to decorate your home in the best possible ways.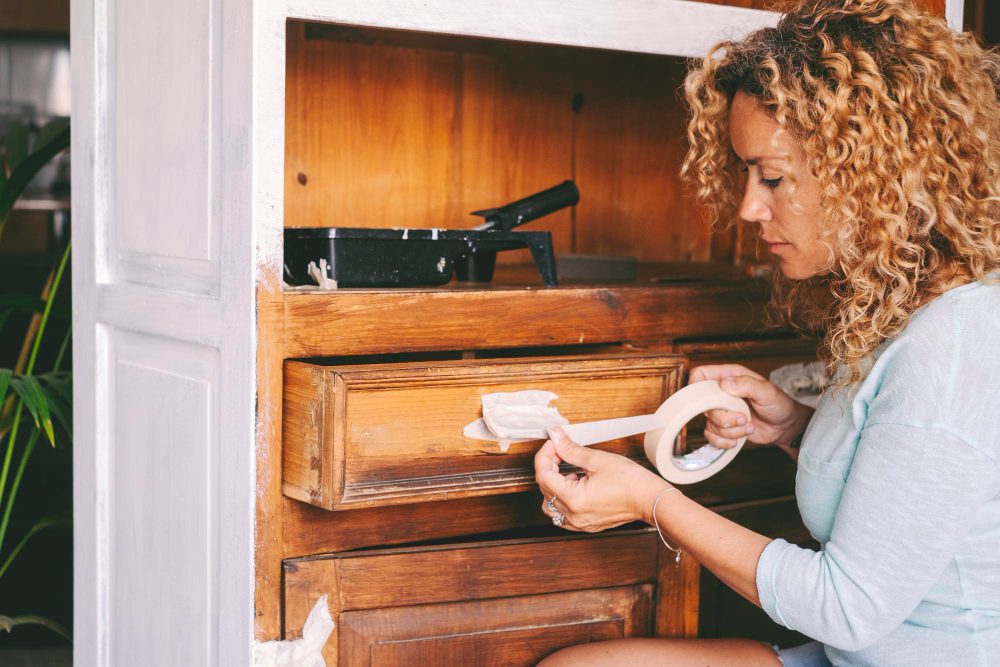 1. Do It Yourself Or a Hire Professional
When it comes to personalizing your home with handmade furniture, deciding whether to take a do-it-yourself (DIY) approach or seek out the assistance of a professional can be a tough decision.
While a DIY approach may seem tempting, it's essential to consider the level of skill and knowledge required to create a quality piece of handmade furniture. If you're not experienced in woodworking and furniture making, the DIY route may result in a less-than-perfect final product.
On the other hand, hiring a professional leather Chesterfield furniture maker can ensure that your vision is executed to perfection. With years of experience, professionals not only have the knowledge and expertise to create a quality piece of furniture, but they can also provide valuable guidance on design, materials and finishes.
Thus, if you opt for the DIY route, be sure to take the time to research and learn the necessary skills and techniques beforehand. Alternatively, working with a professional can take the stress off your plate and result in a stunning and unique piece of furniture that is worth the investment.
2. Consider Your Lifestyle
Your lifestyle plays a significant role in determining the type of furniture that will work best in your home. Like, if you work from home, you'll need a comfortable chair and desk that support your posture and provide ample workspace.
Additionally, if you have a small living space, you'll want to choose furniture that's compact and multi-functional, such as a sleeper sofa or a coffee table with built-in storage. In contrast, if you have available large space, you can consider larger pieces such as customized dining tables or bookshelves.
Not only this, your design preferences and personal taste also play a role in selecting furniture pieces suitable for your lifestyle. For example, if you enjoy spending time outdoors, consider investing in outdoor furniture like lounge chairs, and benches.
3. Choose A Design Or Layout Plan
When it comes to choosing a design or layout, there are several options to consider. You may opt for a modern, minimalist look, or perhaps a more traditional and rustic style is more your preference.
For example, if your living room features mostly sleek and modern decor, a handcrafted wooden coffee table or a farmhouse-inspired sofa may add contrast and warmth to the space. Alternatively, if you have a bohemian aesthetic, a colorful and unique piece like a custom-made macrame hanging chair or a tapestry-covered ottoman can add excitement and texture to your room.
Furthermore, if you're looking to add bookshelves to a small room, for example, a corner design may maximize space and add depth. However, in a larger room, a floor-to-ceiling design may be more impactful and dramatic.
4. Make Measurements And Select The Size
It's also crucial to make accurate measurements beforehand to ensure the best possible fit.
Just because a piece of furniture looks aesthetically pleasing, doesn't mean it will fit appropriately in the allocated space. For example, a large sectional sofa may look cozy and inviting but it may not be feasible in a small living room. Keep in mind the purpose of the space, your current furniture, and the overall ambiance you want to create.
To ensure an accurate measurement, use a measuring tape or a ruler. Take measurements of the space and furniture from all angles for a perfect fit.
Additionally, it's important to take into account any doors, windows, and space for adding decorations or accessories. This is so that if you're planning to buy a coffee table, you may want to measure the distance between your sofa and the table to ensure walking space without disrupting the flow of the room.
5. Choose The Right Material And Fabrics
The materials and fabrics you choose can affect the overall look, feel, and durability of your handmade furniture. For example, woods like oak and pine create a warm and cozy ambiance while being durable for everyday use. Metal is also a popular material used for creating designs ranging from industrial to modern.
Furthermore, fabrics play a significant role in adding charm and comfort to handmade furniture. Upholstery fabrics like cotton, leather, and linen are common fabrics used in creating chairs, sofas, and ottomans.
These fabrics are durable and offer varying degrees of warmth and comfort. Also, fabric patterns and colors bring sensations and personalization to the handmade furniture, making it unique to your style and taste.
Conclusion 
Handmade furniture can bring a unique and personalized aura to your living space. Customization and design play a significant role in achieving a personalized look. The choices you make for materials, fabrics, designs and overall size of your handmade furniture adds to its overall aesthetic and functionality. Remember to take into account your lifestyle, personal style, space, and budget when selecting or making handmade furniture. Overall, it not only adds a cozy and welcoming ambiance to your living space, but it also provides a sense of pride and satisfaction in owning something unique and one-of-a-kind.