Chari Pack has managed to solve all of the many photo-printing problems, all with the help from a simple app. The Founder and CEO of Pernickety Prints has created the Persnickety Box App, an original and never before seen invention that helps people everywhere make their digital, dearest memories tangible.
Chari has successfully become immersed within the tech world and has worked hard to craft her app to fulfill its important purpose. After successfully running her already existent brand, Persnickety Prints, she found that her customers were struggling to locate pictures and send them to be printed. It can be a hard process – moving the photos to a folder, finding the right folder on your desktop and transferring them to be sent takes a little too much effort. "A lot of people still were not sure how to get the photos off the phone so the most important thing to include in the app is to make it easy and simple," Charisaid. The Persnickety Box App turns this process into just one simple swipe.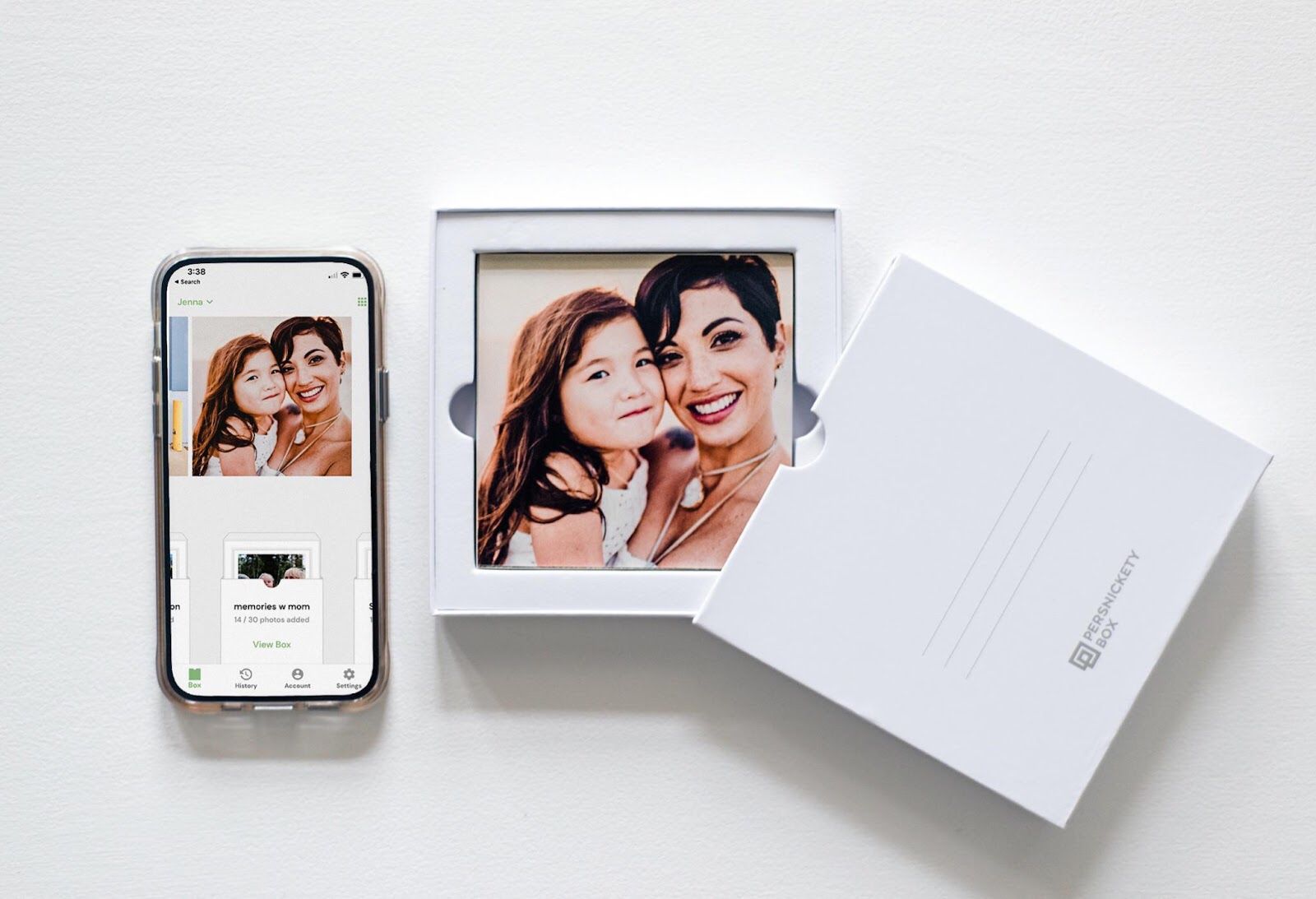 Inspired by the swiping motion that the infamous app Tinder uses, Chari saw this process as a fun game. She decided that it would be the easiest way to take photos to print. Through the Persnickety Box App, you are able to go through all of your digital photos, swipe "yes" to your favorite images that you want printed. The box allows you to swipe up to 30 of your favorite memories. By creating a membership with this app, prints of your beautiful memories will be delivered directly to your door in an eco-friendly, keepsake box. This is the easiest and newest way to print your photographs while giving you that high-tech feel. The photos contain no ink when printing so each photo will be of high quality and vivid color to resist fading for generations of admiration.

Chari's new presence in the tech world was a challenge for her, but she continues to prove that she can succeed in many circumstances. "Building an app is like a never ending renovation of a home because of the new trends and technology advancements – adding new features and keeping it fresh. It is fulfilling hearing people feedback and how much they love it because this is the reason why the app was created" she said. She is continuously inspired by keeping her customers happy and providing them with an easy way to get their hands on beautiful and quality prints.
To sign up for a membership or download the app, visit persnicketybox.com. Hold onto those timeless photos in your hand by easily printing them directly off your phone without compromising your time or quality of photos.