Heraldist has developed its own methodology called Perception Engineering, which allows startup founders manage their company's reputation, marketing and growth, all in one place. It was created by Heraldist's top strategists, and it was successfully tested on tech companies in the Valley, Europe and beyond. Startups can apply for a free Perception Scan that, contrary to the advice of most agencies, encourages companies to actually stop and re-evaluate every aspect of their business before taking things to the next step. In this Interview with Elena Hurjui, CEO/Founder of Heraldist, we will be exploring this innovative tool and how it is impacting tech startups today.
Please tell us more about yourself?
My name is Elena Hurjui and I am the Co-founder and Strategy Director of Heraldist. After having spent a large chunk of my career in multinational advertising agencies, servicing global brands, I decided to take the long and arduous entrepreneurial path and establish a company that is helping courageous brands grow and thrive.
What is Heraldist and what unique solutions do you provide?
Heraldist is a brand & communication consultancy, made possible every day by a strong team of Perception Engineers, dedicated to helping tech founders in the Valley, Europe & beyond build companies that create change.
Our senior partners have an average of 20 years of top-level international experience and the team includes 20 world-class experts in branding, strategy, reputation, research, design & marketing.
What is Perception Engineering, what are the technologies powering this tool and why do tech startups need it?
Five years ago we decided to use our strategic and brand communication knowledge & skills to help technology companies build their products into brands. Coming off the back of years of building global brands for multinational companies, we found this exciting space: a tech world that was completely underserved and mostly missed the propeller of good marketing and good brand building.  
We noticed that founders are focused on building the best product. But all evidence shows that the best product is not always the most successful one. However frustrating for tech people, the product that is perceived to be the best is always the most successful. 
This is why Perception Engineering™ was born; a trademark methodology that helps tech start-ups define who they are and how they connect to their customers.
Perception Engineering™ is based on the belief & evidence that good products need to develop into brands in order to thrive, and that, from a point onwards, building a brand is the key growth driver for companies.
The innovation will get a company's product up to a level of growth. After this, when the novelty runs out and the technology is copied, when similar features are offered by competitors, the product risks being commoditized. The profit margin erodes and the decline starts. And that's why you need to give people reasons to connect with you beyond the product features. 
Perception Engineering™ is about how THE PEOPLE feel, beyond what the product does. And we've established that what WE feel about a product will determine its fate.
Could you give us a market overview of the perception engineering industry, highlighting the benefits of perception engineering and why it matters in today's market?
Since the Perception Engineering methodology has been developed as a Heraldist proprietary tool, there is little to be said about "a perception engineering industry". However, what is unique about our methodology is that we adapted existing tools (e.g. branding) to better service an underserved industry: tech startups. While major players in the tech industry already have this locked in, startups often come late into the game, mostly focusing on performance marketing, much to their long-term detriment. While performance marketing is bringing short-term results, brand building is a long-term game that will determine the future of any brand. Truth be told, a successful startup will balance between the two, so it is not a matter of either/or but a wise marketing budget split that is usually around 40% for tactical communication and 60% for brand-building.
Change does not come easy as not everyone likes it, what are some of the challenges of perception engineering and how do you address these at Heraldist or help businesses mitigate these challenges?
We know that much of the tech community is "marketing" averse. And that is ok. Truth be told, until recently, and with few notable exceptions, the tech space was focusing mostly on product building, market validation and customer recruitment. 
We often see companies overinvest in short-term activations (rational messages, short-term response, ROI) and forget about investing in long-term brand building. 
So we use research to demonstrate that performance marketing delivers short-term growth (its effect lasting about six months), whilst brand building delivers long-term growth.
We tell them that always focusing on short-term results means they talk to only 5% of the audience (research from The Ehrenberg-Bass Institute for Marketing Science – the world's largest centre for research into marketing, shows that in most B2B categories 95% of the audience are out-of-market, 5% are in-market). For performance to work, the brand's audience has to be in-market and they need to be considering your category; if not, why would somebody buy or adhere to a new product proposition? 
Communication rarely moves the rest of the 95% in-market; what good communication does is put the company, products or services on the customers' mental list so it's there when they need products and services from that specific category. Getting and staying on the mental list it's done only through brand-building communication.
Could you give us a walkthrough and a use case scenario of how perception engineering can be used in marketing and growth for tech businesses?
Context
Heal Software (formerly known as Appnomic) is a Series-B tech startup from the Valley. Their product plugs into the client's IT system and can detect & fix any small anomalies before they got the chance to evolve into major problems.
Heal approached us to help rethink and express the strategic Product Value Proposition, in a way that potential clients – some of them non-technical C-level executives – would easily understand. Their Product Value Proposition was expressed in a way that was very difficult for people to remember: "Cognitive Operations for Hybrid Digital Services".
Idea
We worked closely together with the CMO, to completely reposition the product as the 'Self-Healing Enterprise' solution. 
This idea was deeply rooted in the product benefit – detecting small anomalies before they become big problems. Finally, it was expressed in a way that was intriguing for the audience.  
Execution
The process led to a complete rebranding, including a new name created by our teams – "Heal" – and a new visual brand identity. 
Our copywriters came up with the slogan "Fixed before it happens", that was perfectly expressing the new Product Value Proposition in a memorable way.
We took a great product that is all about AI and machine learning engines and automation, and we made it accessible so that everyone who feels like they need help protecting their enterprise IT systems, can easily turn to Heal.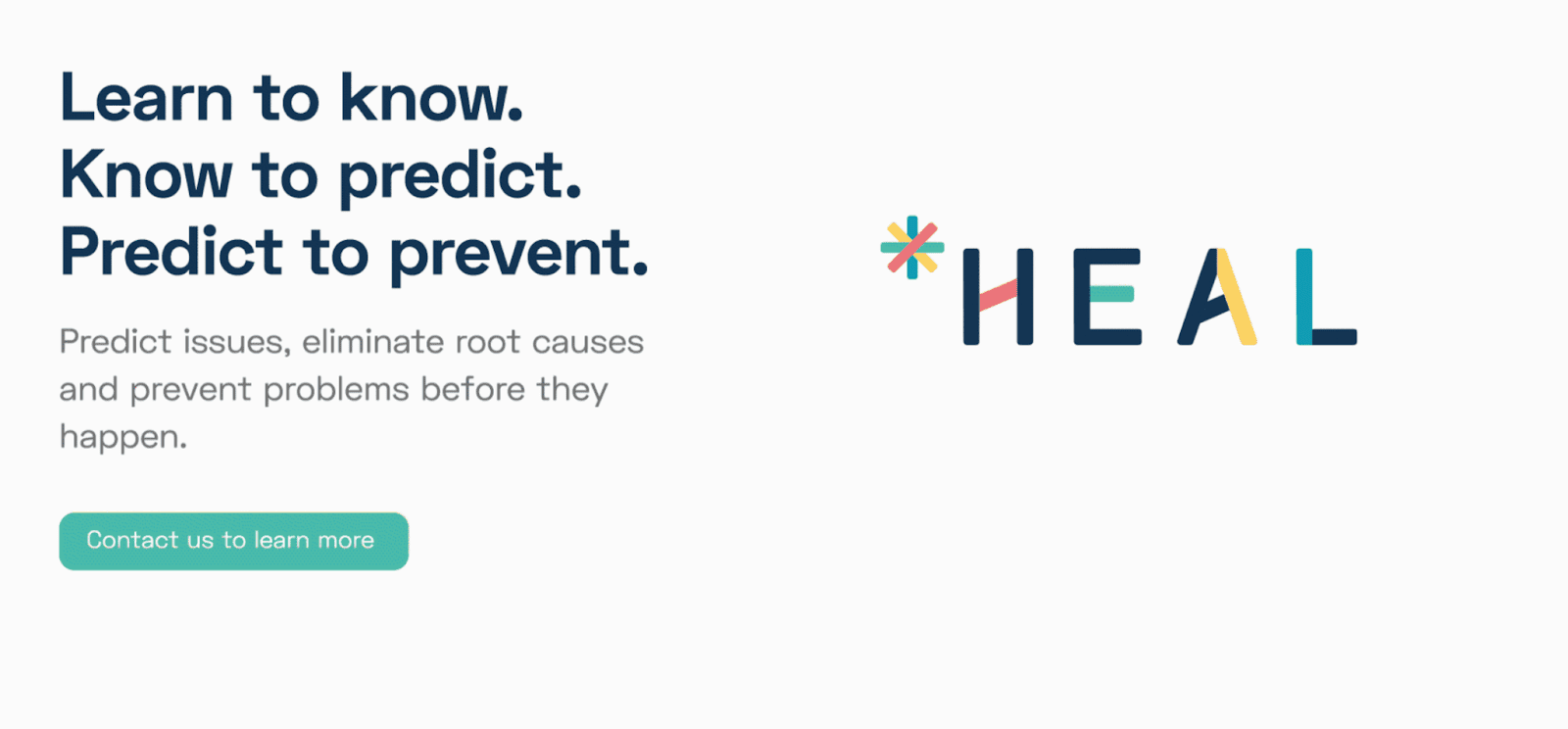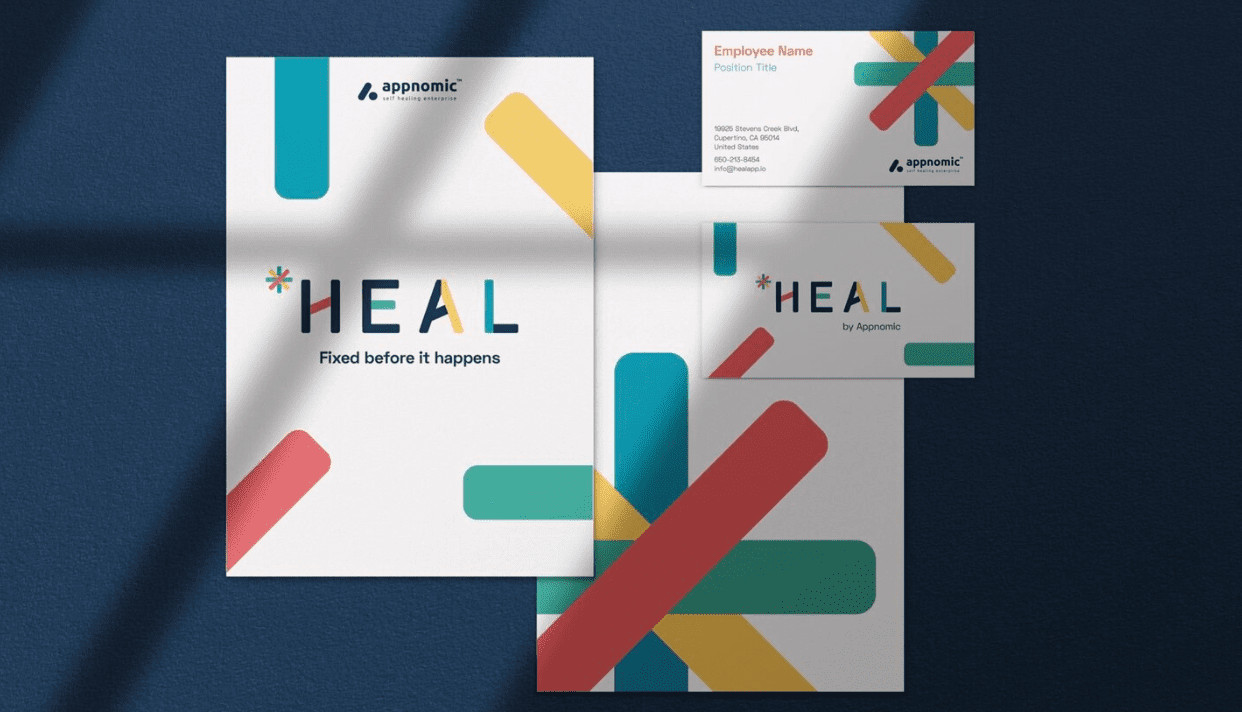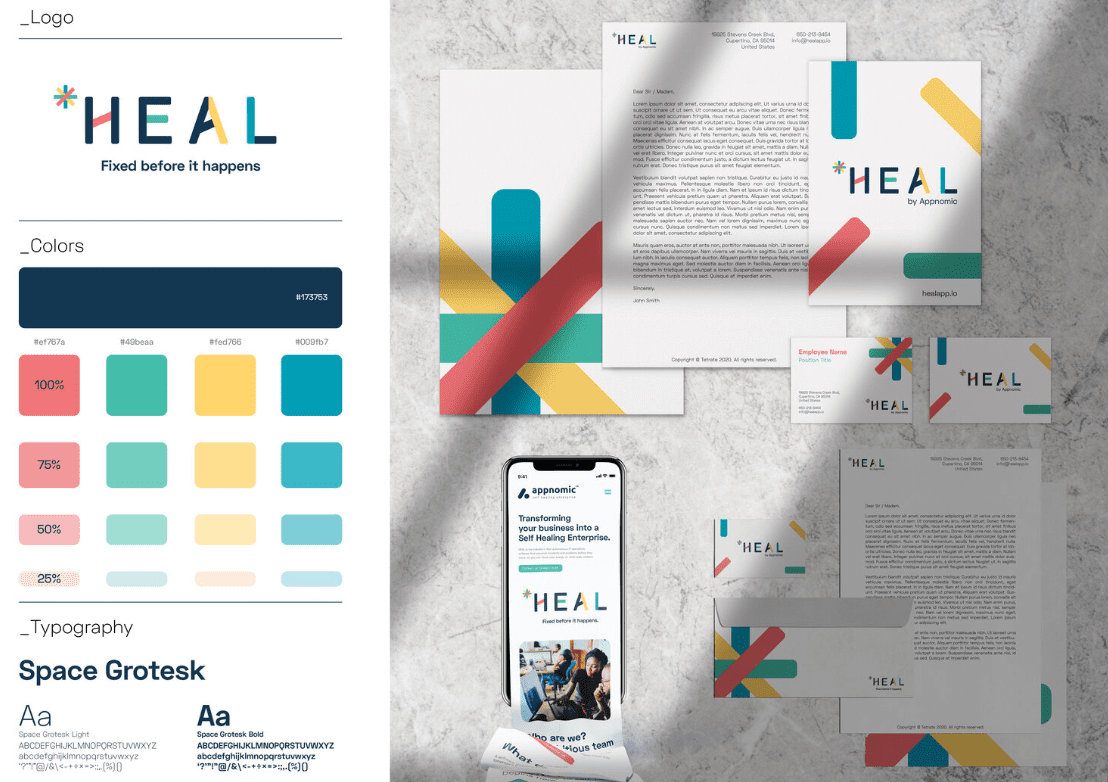 On reputation management, how can perception engineering be applied, any examples to help us understand this, any other  potential applications for perception engineering you would like to share with us?
Reputation management is perception management. First, you establish how you want to be perceived, then you follow it through in everything you do. If we are to treat words carefully, reputation is something we connect more with PR. But any PR effort for a company or brand needs to be informed in the positioning. PR is just another tool to reinforce how one wants to be perceived.
How does a company get started with Perception Engineering and what are the steps to start using your tools and services at Heraldist?
There are 2 key areas we focus on in Perception Engineering™:
(One): Strategic Engineering, the brand foundation on which all marketing & communication endeavours are built.
This is the crucial moment when we find the best brand positioning in the market, one that will influence the short and long-term marketing plan. Whatever comes next, it's rooted here.
And the best positioning has to check 3 fundamental criteria:
– how is my brand DIFFERENT from the competition
– how is my brand RELEVANT for my customer
– how is my brand AUTHENTIC, something rooted in the soul and the culture of the company itself?
This process is almost scientific, as we dive deep into all aspects of the company: product & business plans, how founders and employees relate with the brand, what's the competition and how they communicate, what's the customer's profile, their needs, their behaviours, what are the market trends in the industry and so on. 
The outcome of this in-depth strategic process will reveal the brand's unique spot in the world and fuel all communication activities for years to come, in a way that is both clear for everyone involved and efficient from a marketing spending perspective.
(Two): Branding Engineering, which helps the brand step into the world and build its reputation, through brand identity, followed by brand manifestations in communication, all building brand perception.
A great brand identity has to be iconic and easy to remember, to keep the brand alive for years. And a brand identity it's not just about the name or logo, it's the unique way that the brand looks and expresses itself on every channel (online & offline). We know very well that a strong brand built on the foundation of a great product grows to be more valuable than the company itself, in years to come. 
A great brand identity is followed by brand manifestations in communication. Whether connected with a new product/service/ feature or as a positioning campaign, they can take different shapes and sizes: from a mesmerising video to a digital campaign or PR stunt. Regardless of the channels, we must always keep track of our strategic North Star and look out for what makes us Different/Relevant/Authentic in the way we communicate.
Every brand in this world has a small fighting chance to be noticed, simply because the media is overflowing with communication messages, targeting an audience that barely remembers 2% of advertising every day. So you either spend tons of money or you follow the right strategic steps that create opportunities for your brand to be noticed.
And that's why Perception Engineering™ was created, to help brands have that fighting chance. 
Moreover, beyond communication and advertising, Perception Engineering™ has an impact on the whole organisation, on internal marketing campaigns, HR policies, sales policies, product development, customer service, and business development.
You and the Heraldist's top strategists have a wealth of experience spanning over years, would you like to share some of your success stories with us at the Heraldist and your Perception Engineering™ projects so far?
QUANTIMATTER CASE STUDY
Context
Quantimatter is an automated solution for cybersecurity testing. 
The world of cybersecurity is in a puzzling situation: technology has transformed businesses as many operate almost entirely in the cyber world. Yet making sure that everything is safe from a cybersecurity point of view is still done through highly manual, expensive work that takes too much time to complete. Most SMBs, the victim of choice for ransomware, can't even afford such services.
Quantimatter designed the solution and the webapp to service SMBs.
They needed a crisp Product Value Proposition and a new identity to reflect it.
Idea
We positioned Quantimatter as The world's first on-demand cybersecurity testing platform for SMBs. Then created an identity that reflects its highly technological solution, the automation and speed of testing.
Execution
We designed the entire visual Identity system, restructured the pitch deck and the presentation website, and created the UI for the webapp.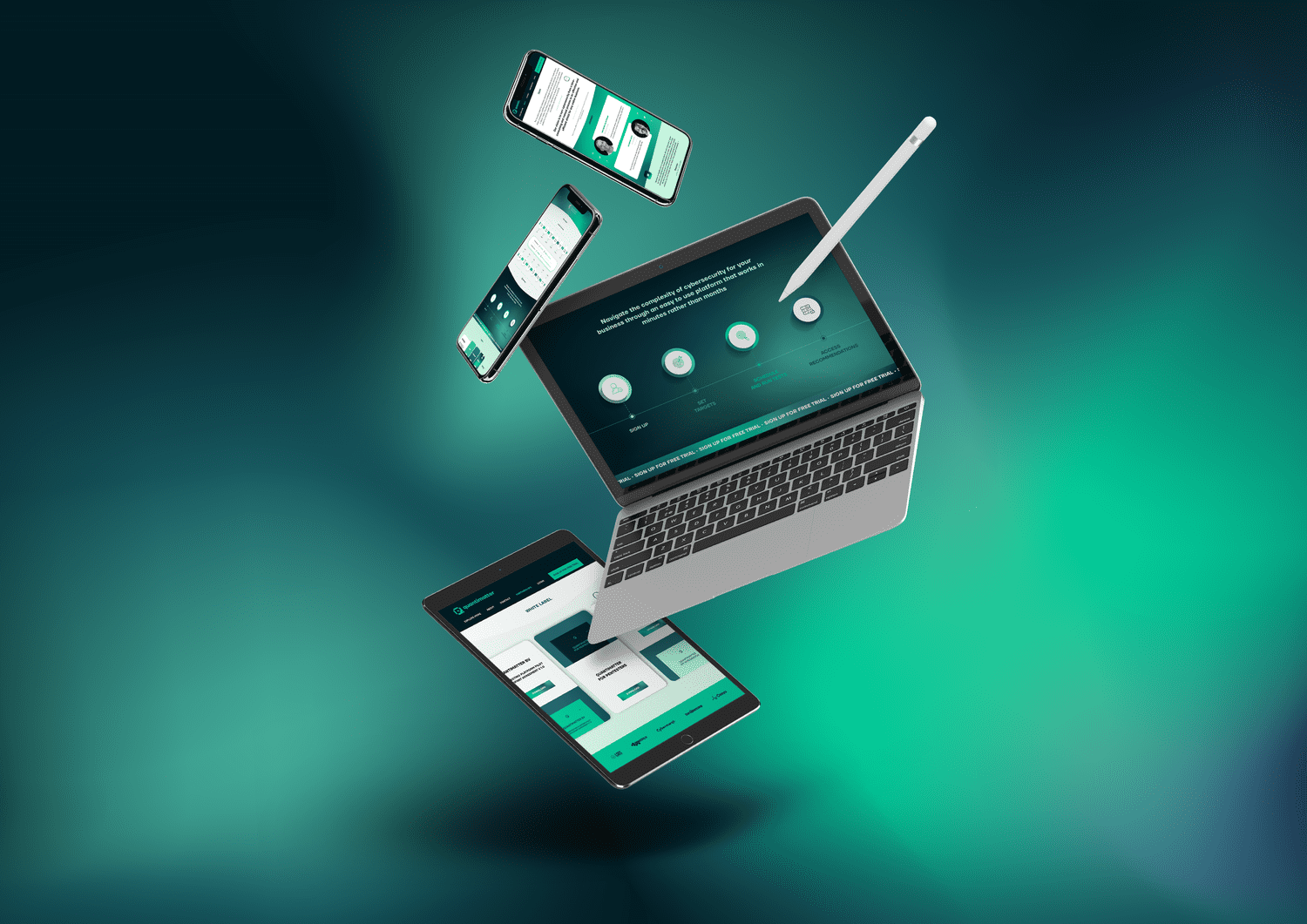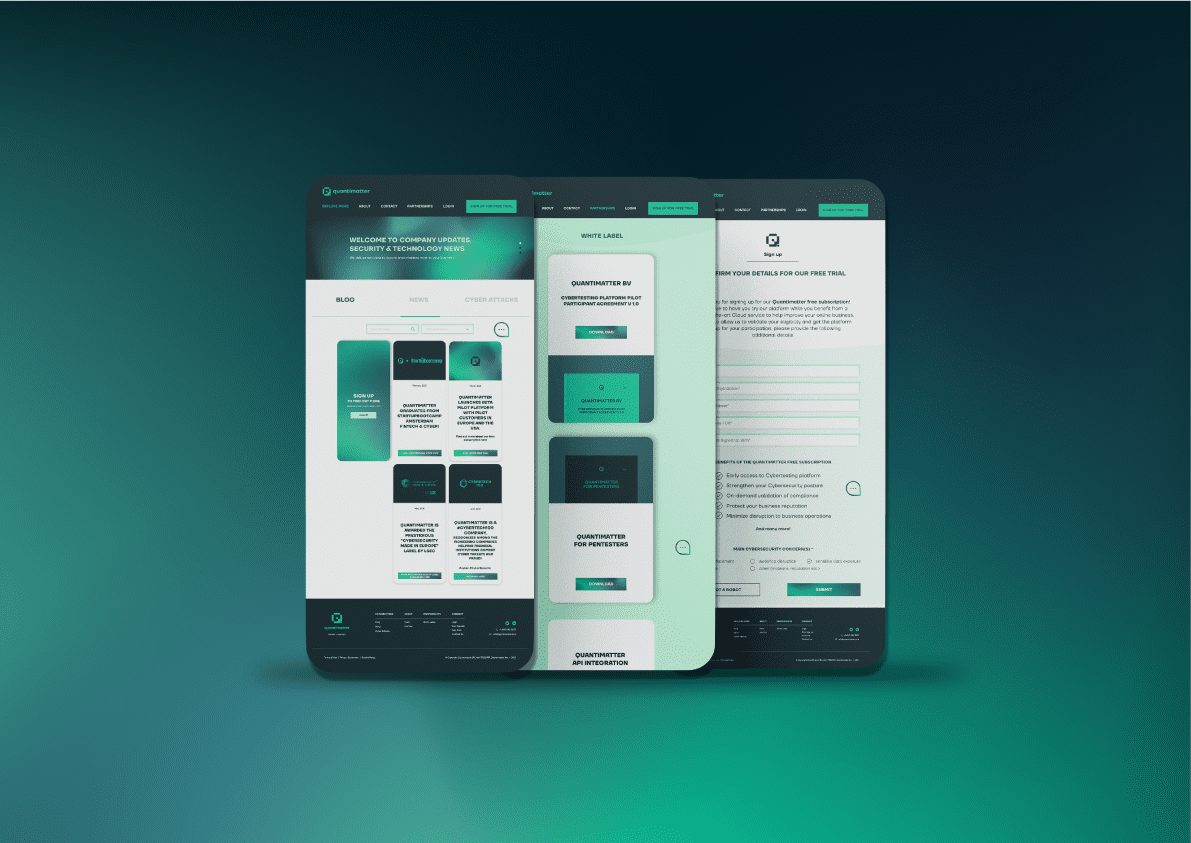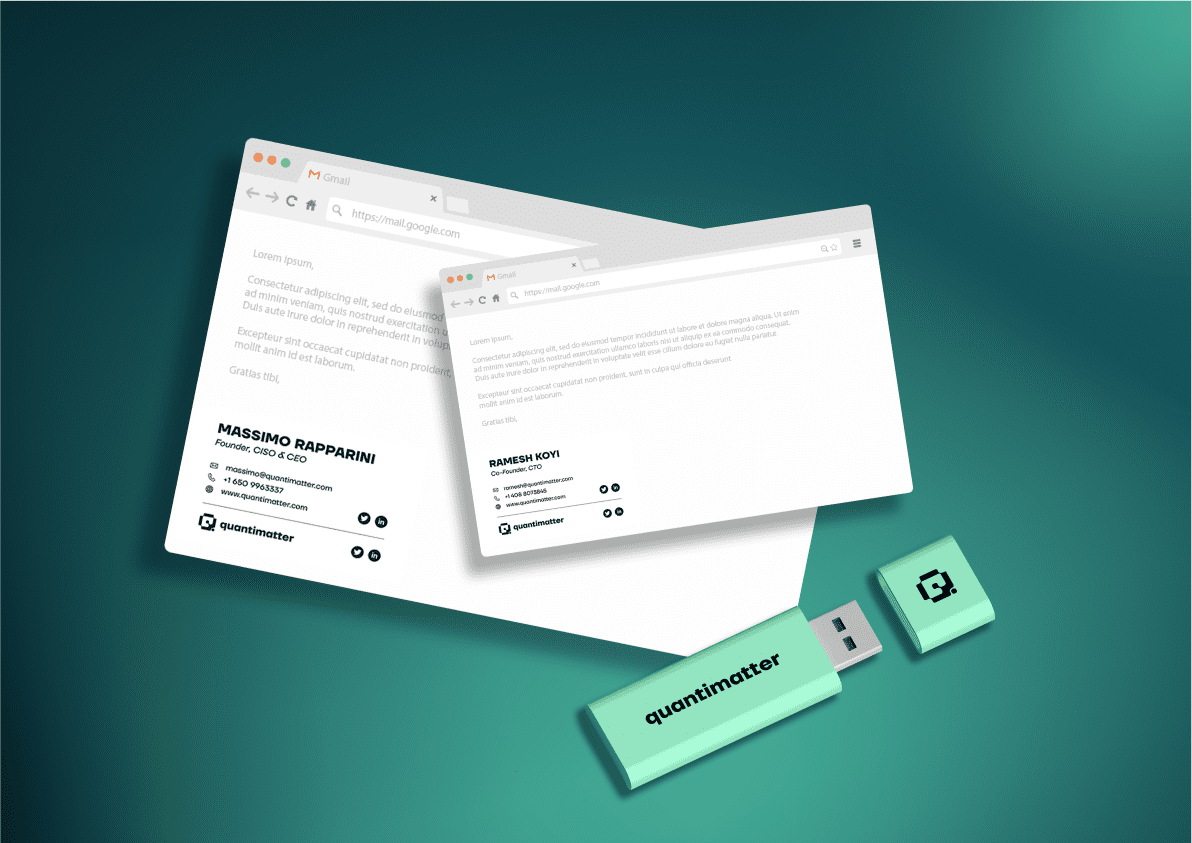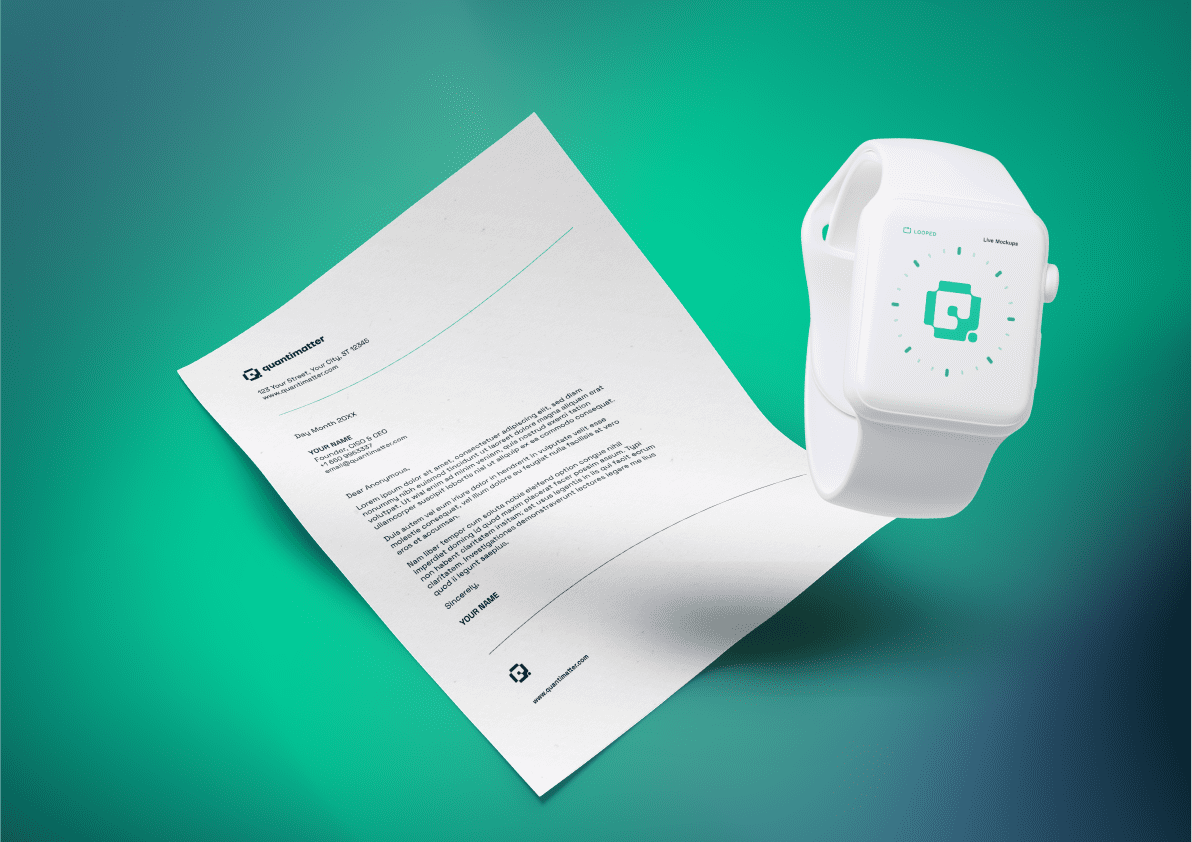 9.2 RAYSCAPE CASE STUDY
Context
The medical AI healthcare market is projected to grow almost ten times in the next 5 years and is one of the most dynamic and exciting industries that uses technology to better lives.
However, customers can perceive these new tools as dehumanizing, creating a distance between doctors and patients. 
Rayscape needed to position itself as the AI radiology tool that helps doctors bring more clarity and light to any medical condition to deliver more accurate diagnostics and improve patients' lives. 
Approach
With plans for global expansion, a significant number of partnerships with hospitals, clinics, and physicians across Europe, new imaging products for the oncology patient segment and a reiterated business purpose, the company's vision and values needed to be reflected in their value proposition, name and visual identity. 
Using Perception Engineering™, we went to the essence of the company's value proposition  – the extra brain-AIding imaging interpretation, acting like a trustworthy doctor assistant, that sheds light on any medical condition and bridges the gap between technology and medicine in a more human way
Execution
We captured the positioning into a new name for the previously called Xvision: "Rayscape. Miss nothing. See everything" translated the essence of the brand tapping into doctors' need to bring light and clarity into the imagistic field, to deliver better, more accurate diagnostics.
The visual identity needed to convey this as well, so the logo uses a play on light and shadow and showcases confidence and technology through its minimalistic lines and muted colour tones. 
In the months that passed since the new Rayscape came into the world, it quadrupled its reach to public and private medical institutions, going from 29 hospitals in 3 markets to over 100 partnerships in 6 markets. 
Rayscape is considered one of the foremost examples of success stories for Romanian startups in the highly competitive healthcare market.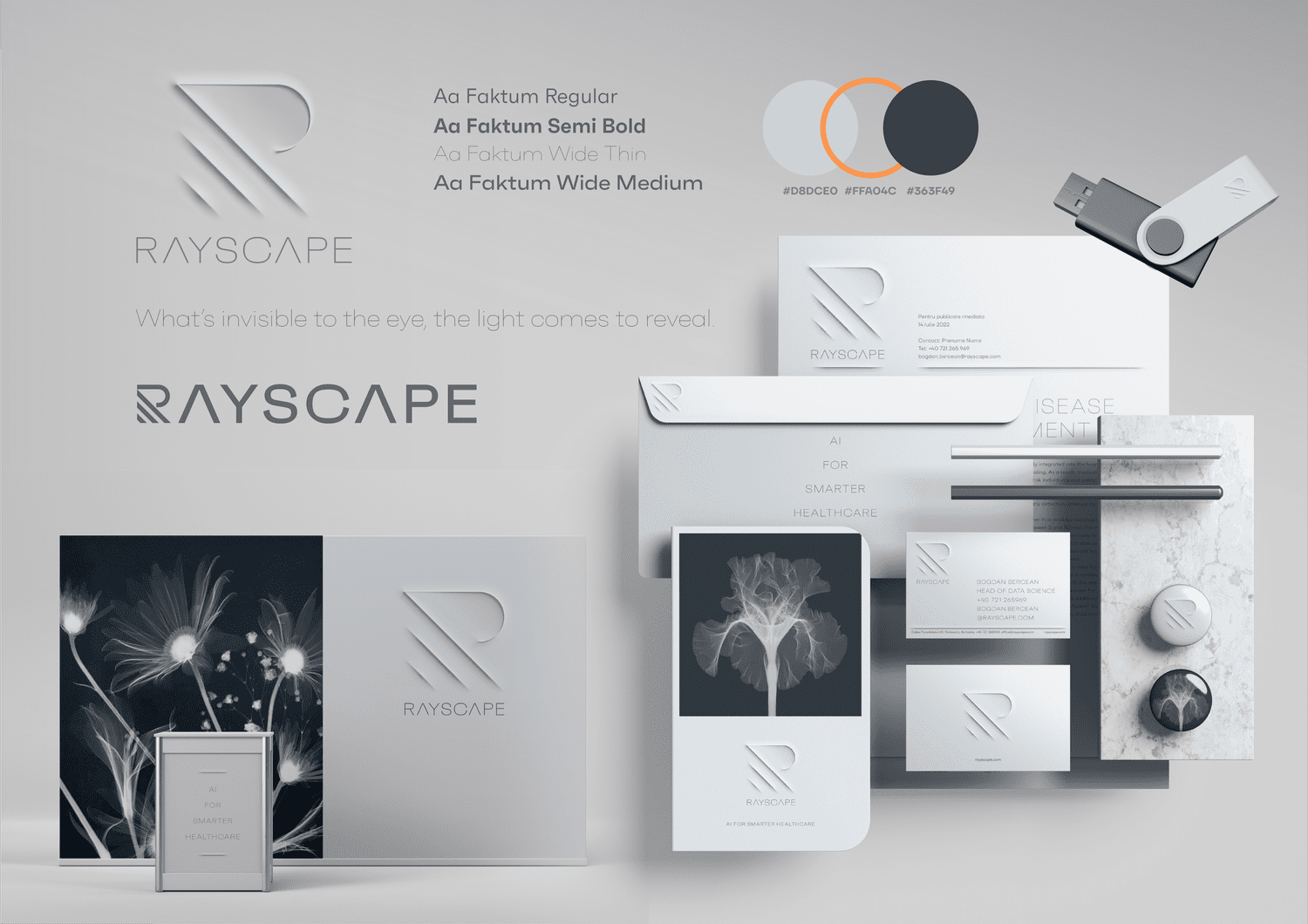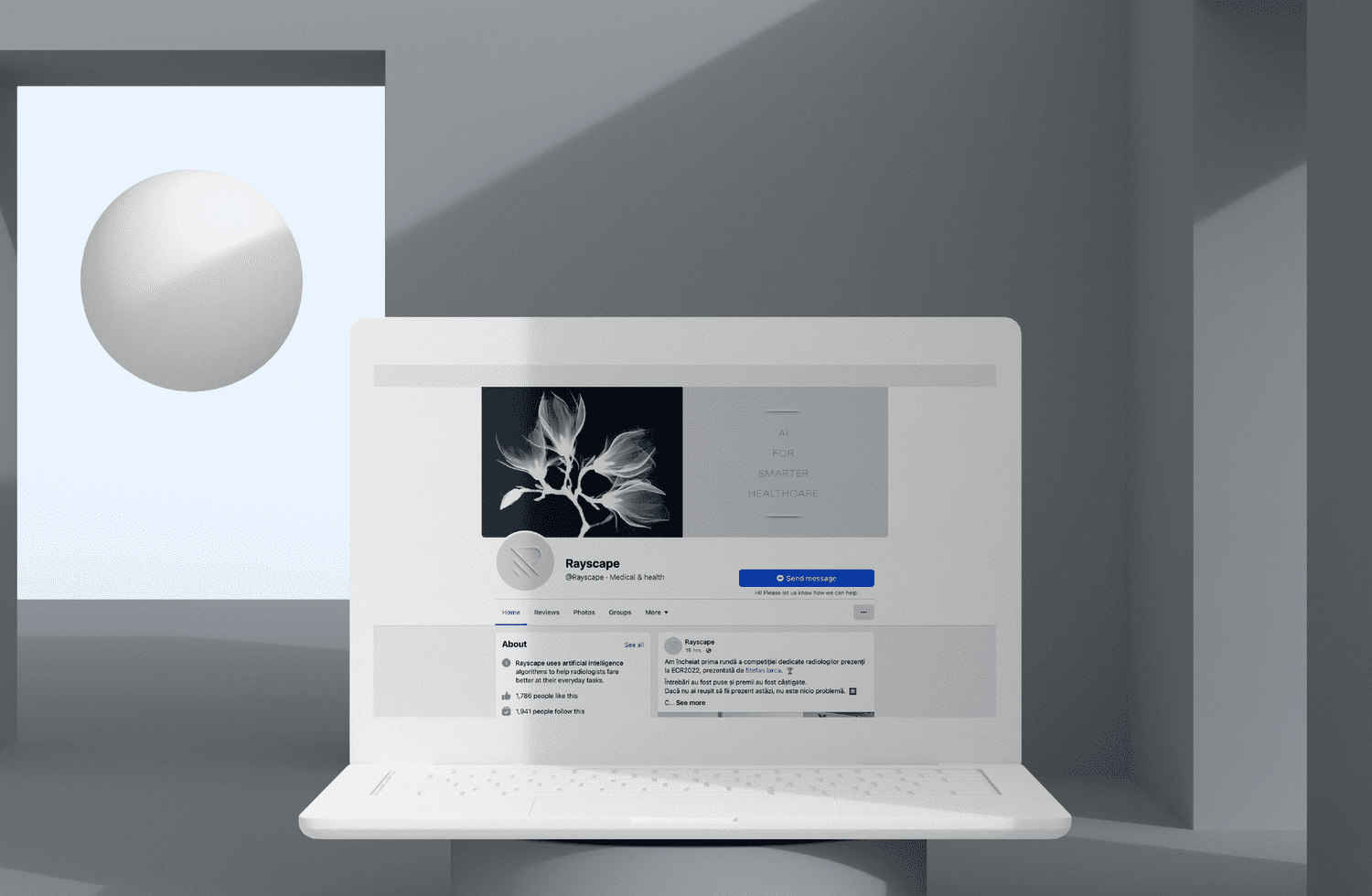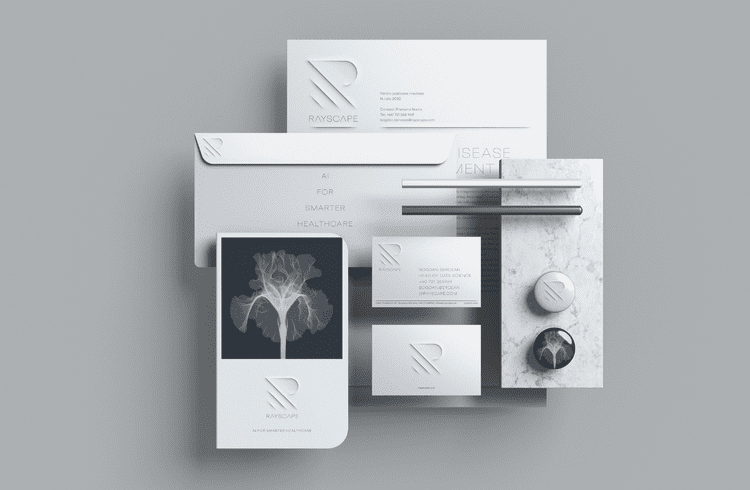 Do you have more tips for our readers today, any available opportunities for career, investors and partnerships at the Heraldist?
We are faced with an economic crisis that impacts us all. But like all crises, it too shall pass. The questions are how do we navigate these troubled waters, how do we exercise flexibility and creativity, and moreover, how do we create opportunities for our hard-worked businesses to thrive? 
Our Heraldist team is committed to helping clients seize occasions, but also fully understanding their current and urgent needs, related to cash flow, lack of or insufficient funding etc. Our creativity extends to being available with our consultancy brains and helping them, as partners, whilst our flexibility reflects in the way we designed our product (eg. special bundles of services – product value proposition/brand identity/pitch deck presentation, dedicated to early-stage startups, aiming to build and boost their brand in times of funding hunting).
Last but not least, in a dog-eat-dog environment, the need for partnership is higher than ever. And as entrepreneurs ourselves, faced with the everyday challenges of growing a business, we believe 110% that together we are stronger. So we encourage collaboration, transparency and a pinch of belief that everything is possible, even when times are dire.